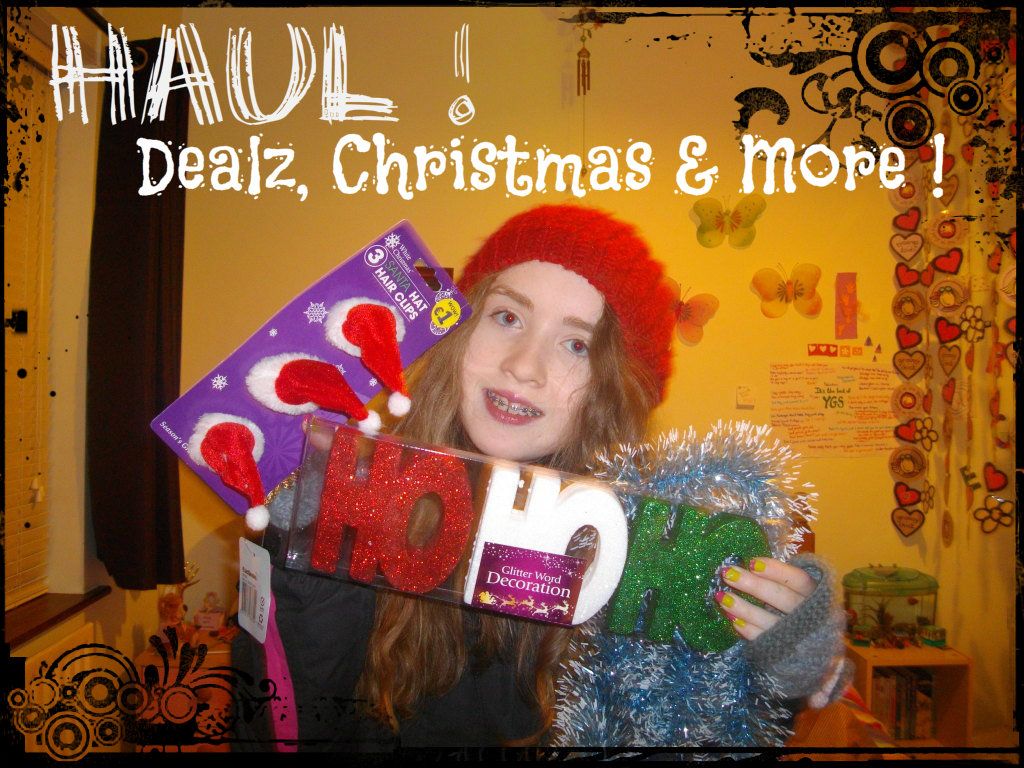 Hi everyone !
I am drained, because I've just came home, I had my last day of Christmas exams today they are finally over !
I've two more weeks of school, but it's suppose to get really wintery or snowy next week, but then again if it snows I still have to go to school and if my neighbours go to school I can't use the "I don't in town" excuse and I have to somehow get into school. And you're not allowed to wear boots.
Anyway, This is the first day of ❄♥ All Wrapped Up ♥ ❄ and I was going to post my Christmas Decorations Follow Me Around, but I forgot to upload and edit the photo's last night and I have these haul photo's done so it makes more sense to post that instead.
This is just some stuff I bought towards the end of November, It's mainly Christmas decorations and stuff so it's pretty festive right ?
I got this nail polish a few weeks ago, It's LA Colors and it was €1, but even looking at it in the shop I was a bit unsure. You can see in the photo my nails are all chipped and I wouldn't even pay fifty cent for it, because it didn't even last two hours !
Excuse my dreadful comical smile behind, because I'm too lazy to turn off self-timer, but these are mini Santa hat grips I bought in the pound shop for €2 I think. They're dead cute and I'm going to wear all three on my head ! Yes, All three. To school.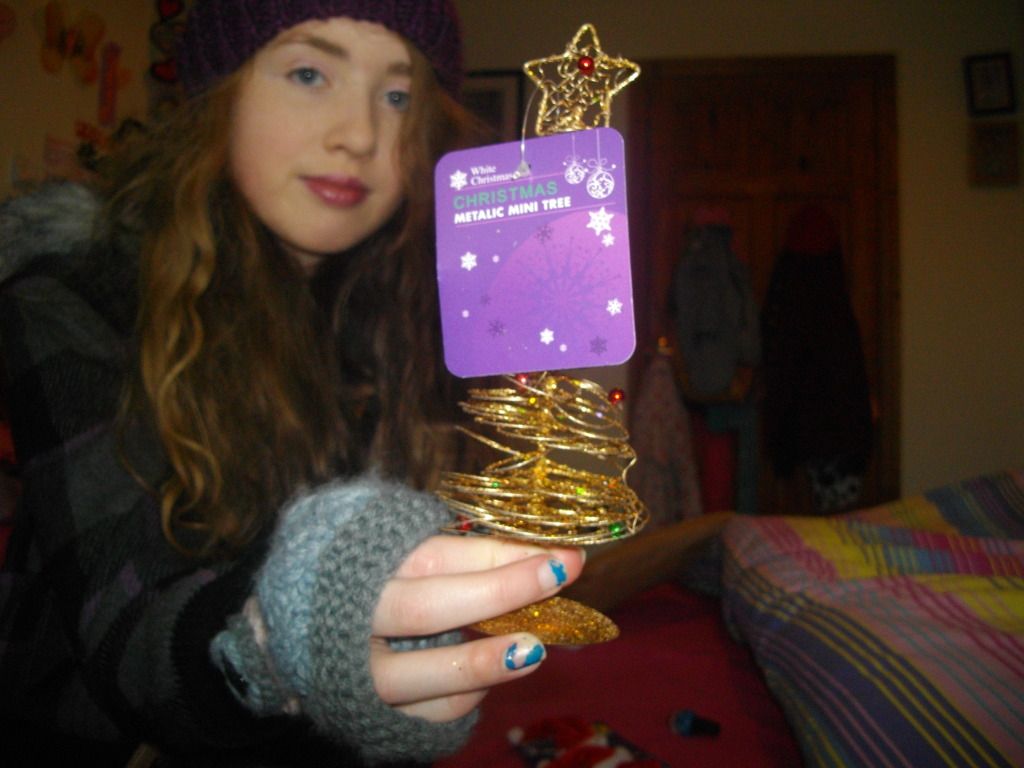 I also bought this Christmas tree decoration in the same pound shop. It is so sparkly and amazing, It's just so beautiful. I've put it beside Tulip the Goldfish's tank and you'll see all that when I post next.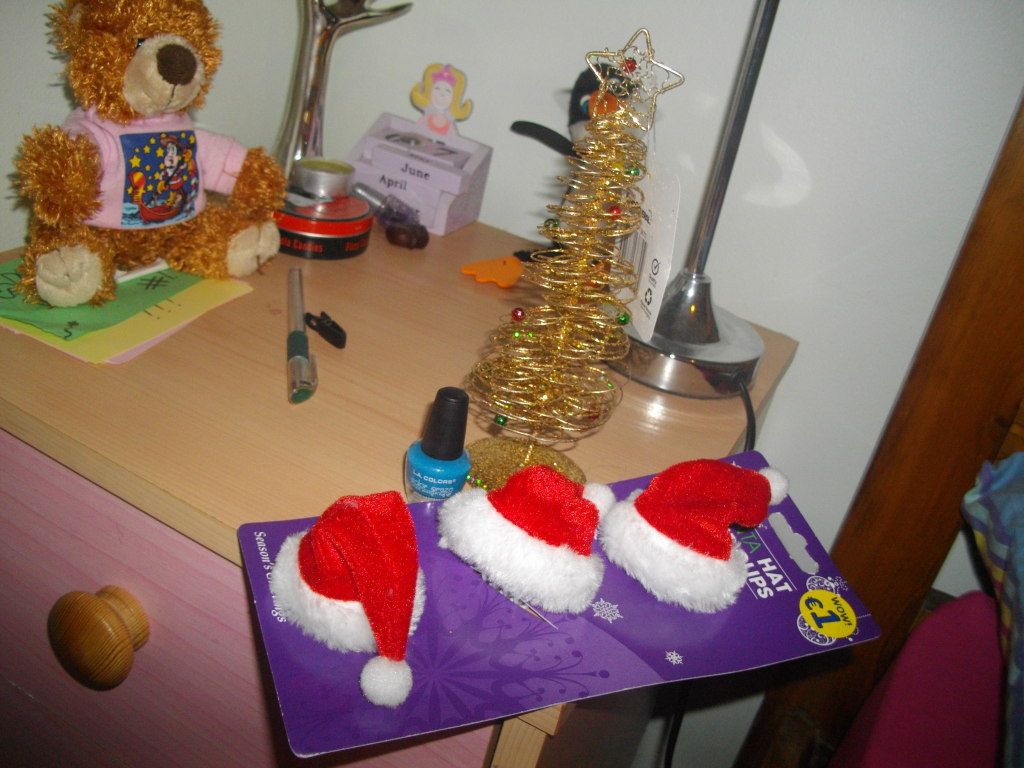 Three so far.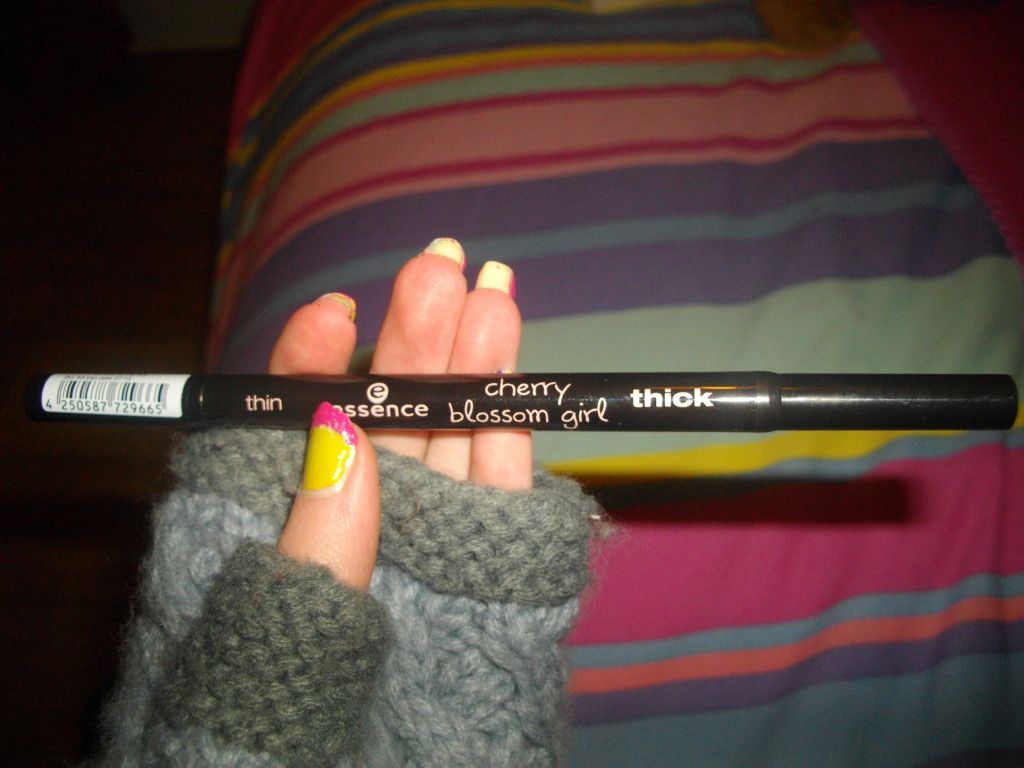 I am still so excited about this. Dunnes Stores are like a century behind on Essence Limited collections so when I saw that they had a full stock of September's Cherry Blossom Girl collection in last Friday I saw these double sided eyeliner pens from the collection which I instantly fell in love with ! They are double sided thick and thin perfect for someone with coordination difficulties ! I've already worn thin & I'm gonna try out thick this weekend !
In Dealz I bought this tinsel ! It looks like ice or snow themed I think, but it's gorgeous ! And of course everything in Dealz is only €1.49 so it's dead cheap !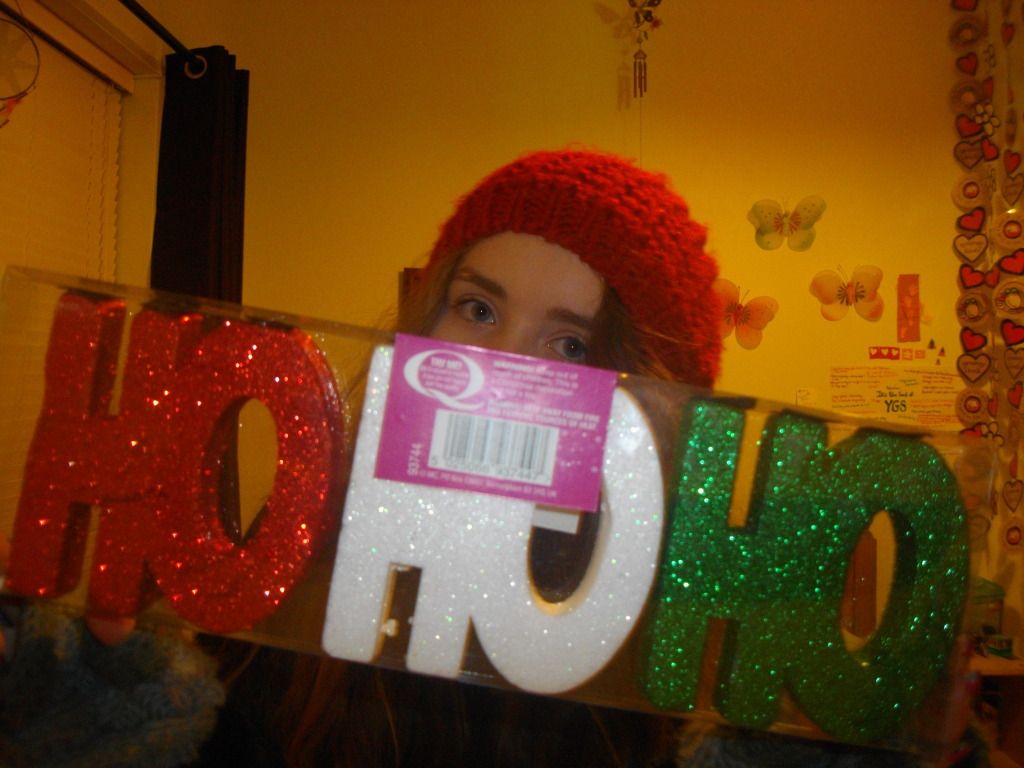 I love this Christmas decoration ! I also bought this in Dealz. It's three HO's in festive colours and you just stand them somewhere. Really cute and festive !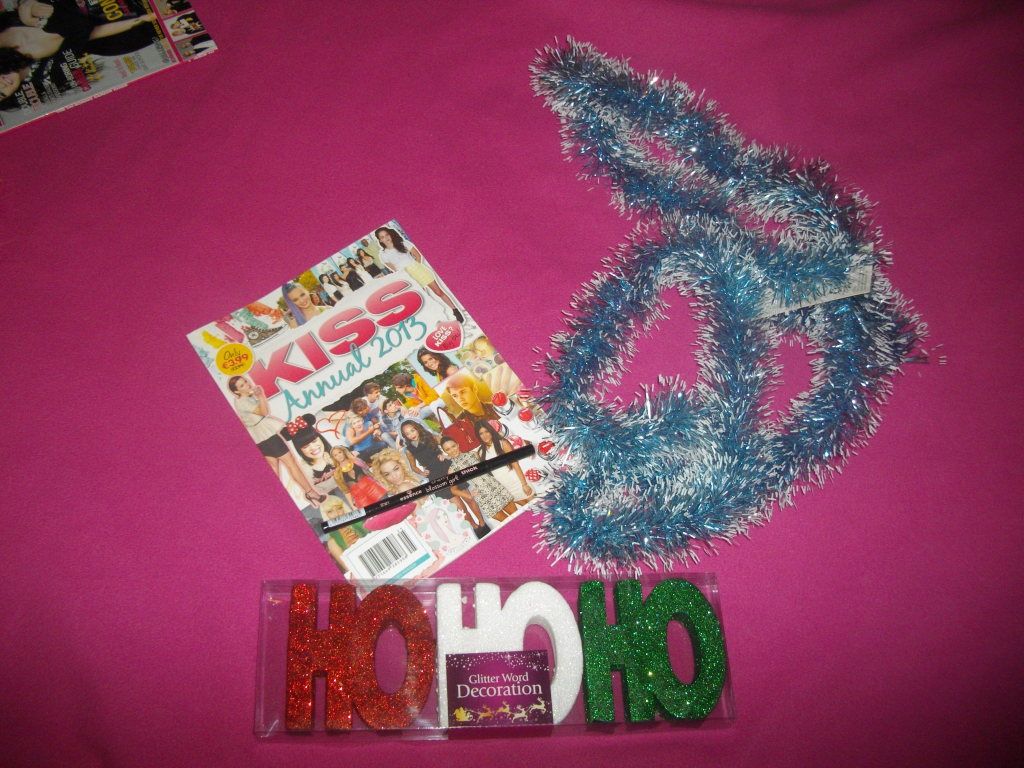 Other stuff !
That's my first ❄♥ All Wrapped Up ♥ ❄ so stay tuned for the next one !
Grace x