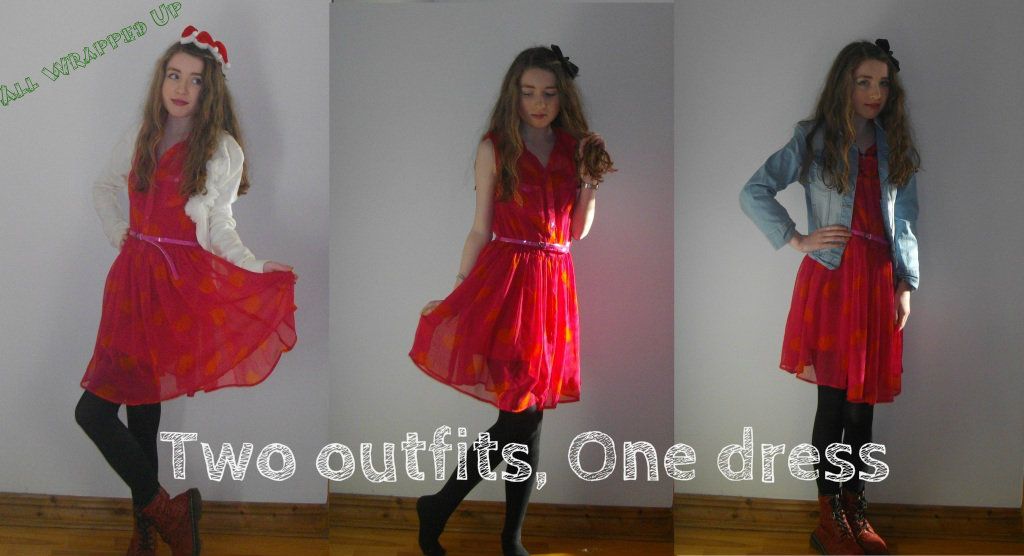 Hi everyone !
Today I'm doing a post showing different outfits using only one dress for the holiday season.
First of all, I've two major problems with this post !
One, Is that I completely forgot to change into and take a photo of the last outfit which was for New Years Eve and Two, Photobucket stopped saving my edits which took ages. The only one that saved is the one above.
Anyway, This is a mini-series within a series which is where I'm going to show you outfits, Hairstyles and make-up looks for different days of the Holidays season and this is the outfit one.
The make-up I wear in all the outfits is
Essence lipstick in 12 Sparking Miracle
Essence kajal pencil in 01 Black
Essence Cherry Blossom Girl 2in1 eyeliner in 01 Big in Japan.
The shoes I wear in all the outfits is
Red Leopard Print Doc Boots from Dunnes Stores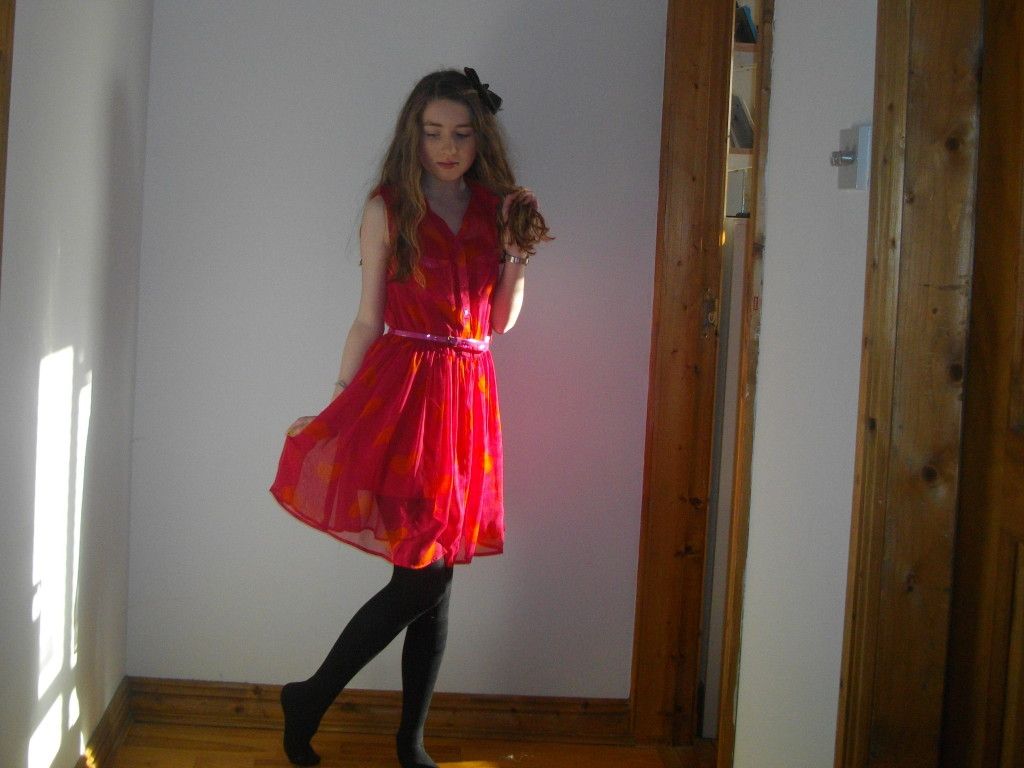 This is the dress I'm using.
I bought it in
Penneys
over the summer and its really pretty and vintage style and comes with a belt.
Because it's the winter season, I'm wearing my black opaques with it in all the outfits.
OUTFIT #1 : Family Get-Together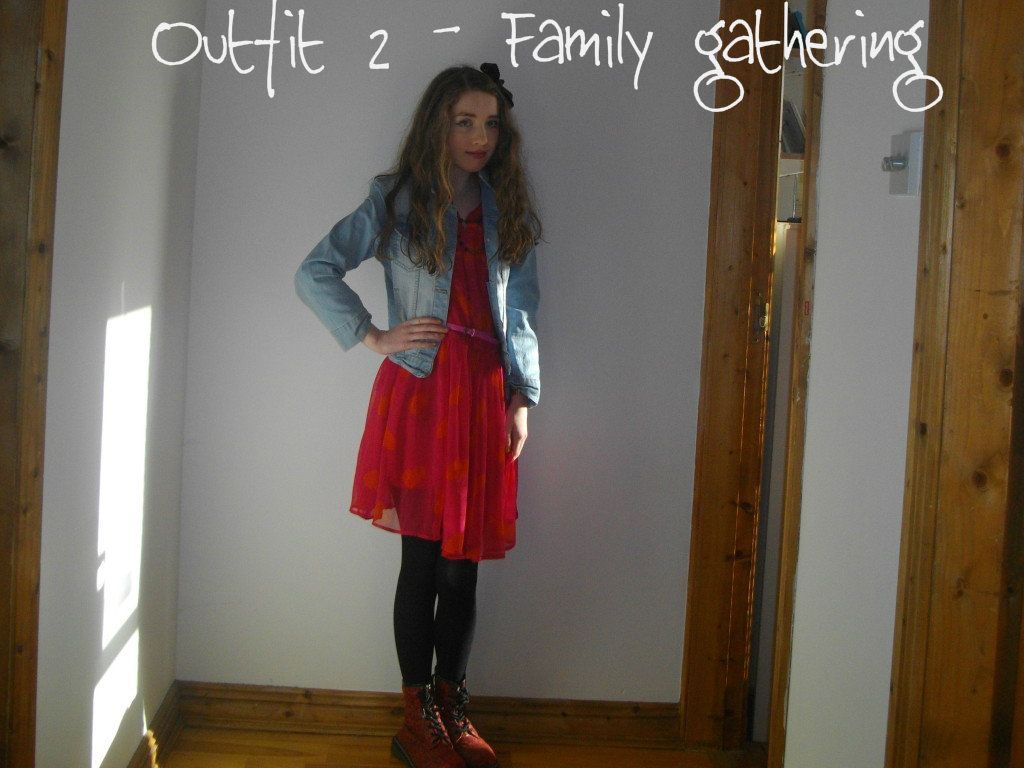 This outfit is meant for wearing to visiting family over the holidays, etc. .
I've added a denim jacket from Dunnes Stores to this, because it's just enough to keep warm in a living room in front of the fire and look cool. I've also added a purple beaded necklace to this outfit - It really compliments the colours.
OUTFIT #2 : Christmas Day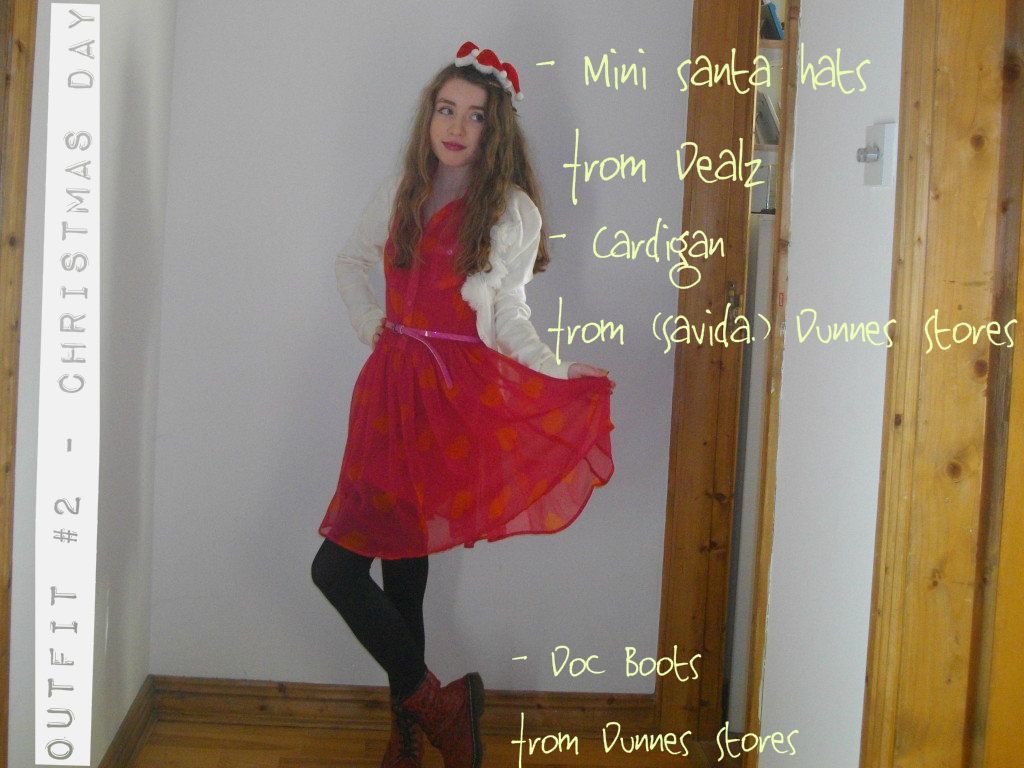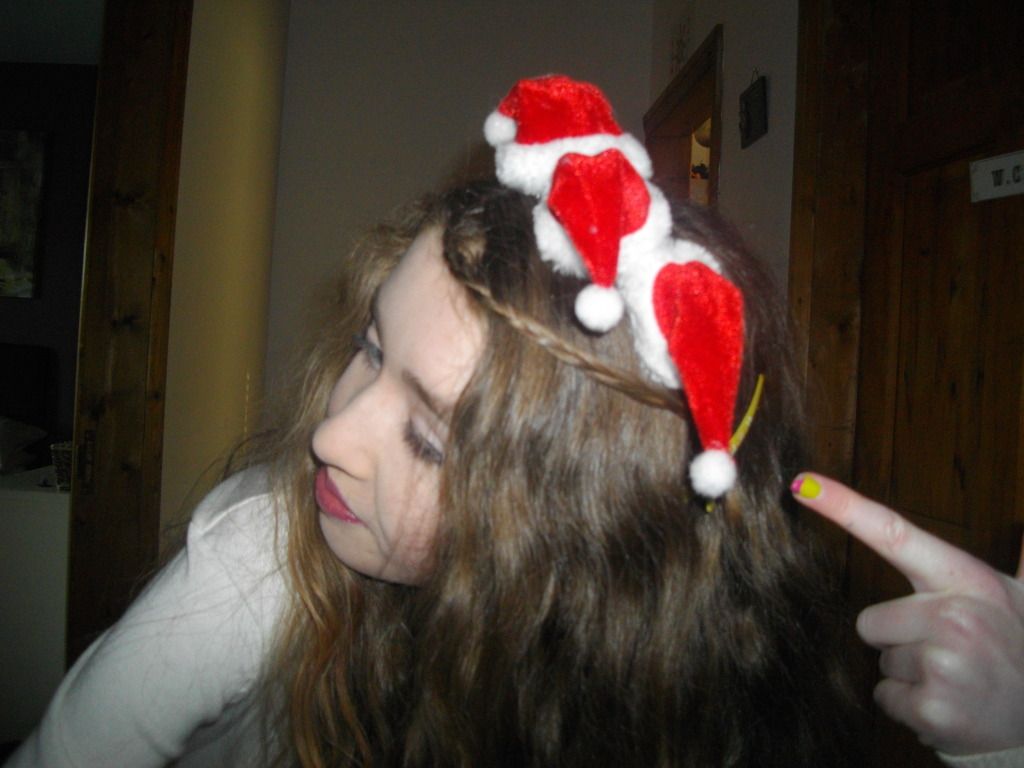 This outfit is for Christmas day !
As you can see I'm wearing my ivory cardigan from Savida @ Dunnes Stores and my mini Santa hats from Dealz.
I really love my mini Santa hats, They're so adorable and just hilarious - One is not enough and I insist on wearing all three the last week of school !
The cardigan is really cosy and perfect for Christmas Day !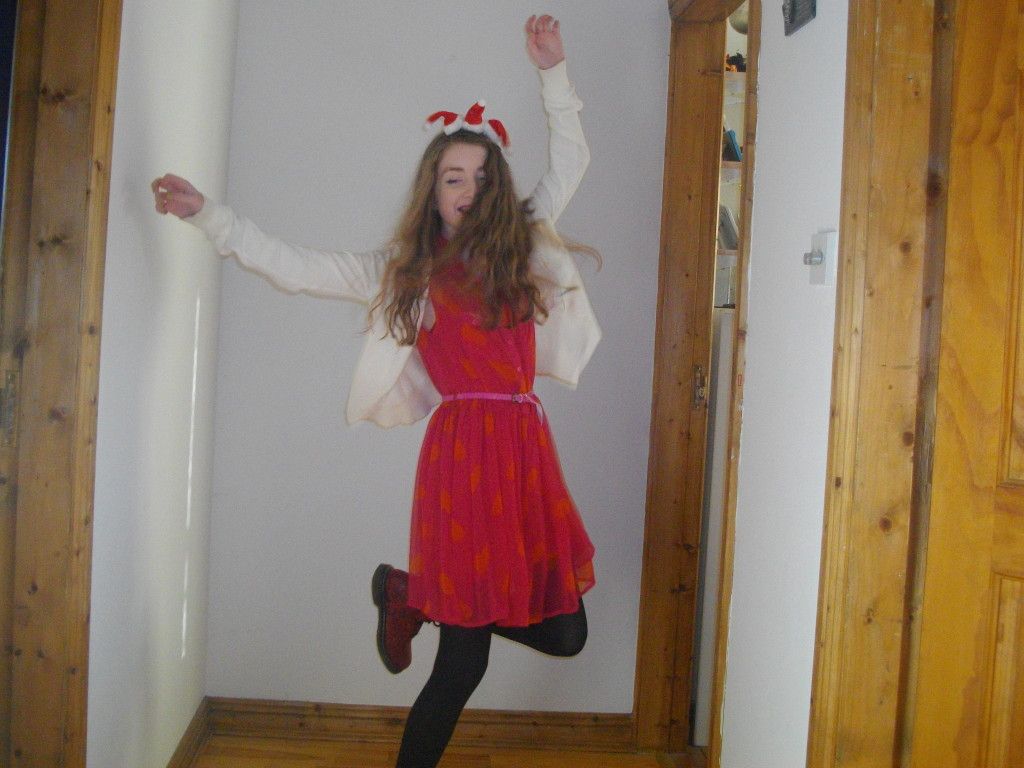 They're my outfit ideas, I'm so sorry I don't have a New Year's Eve outfit, but I hope you enjoyed this anyway.
Grace x