(you might want to click on some of the photo's of the accessories to see them in detail.)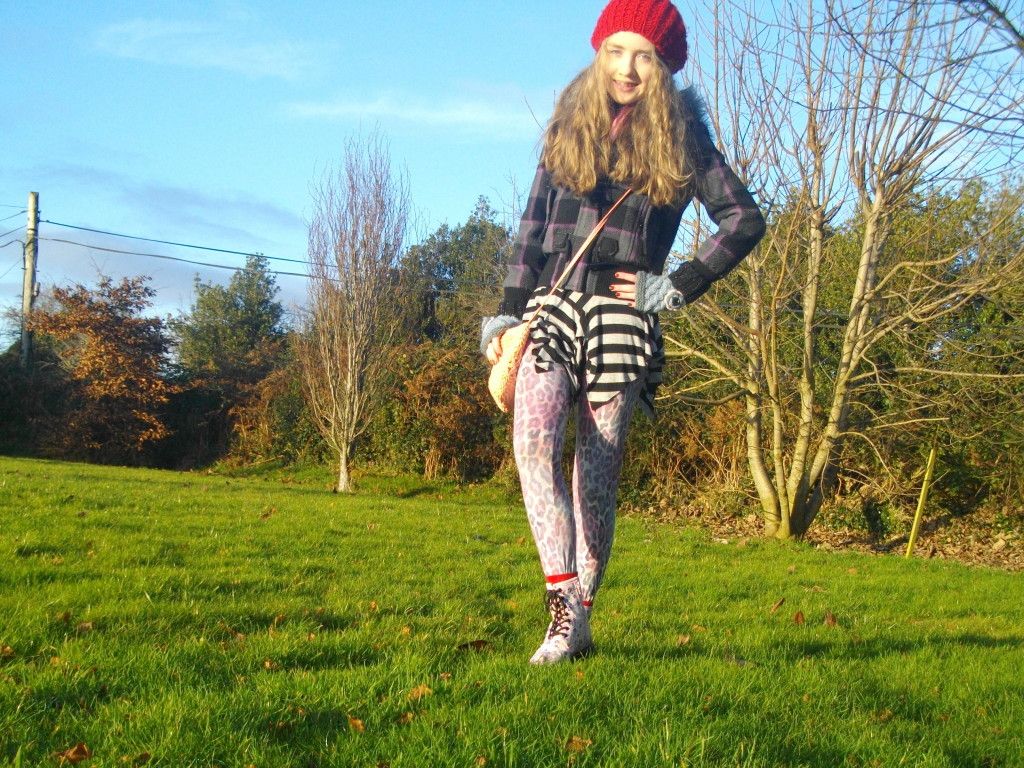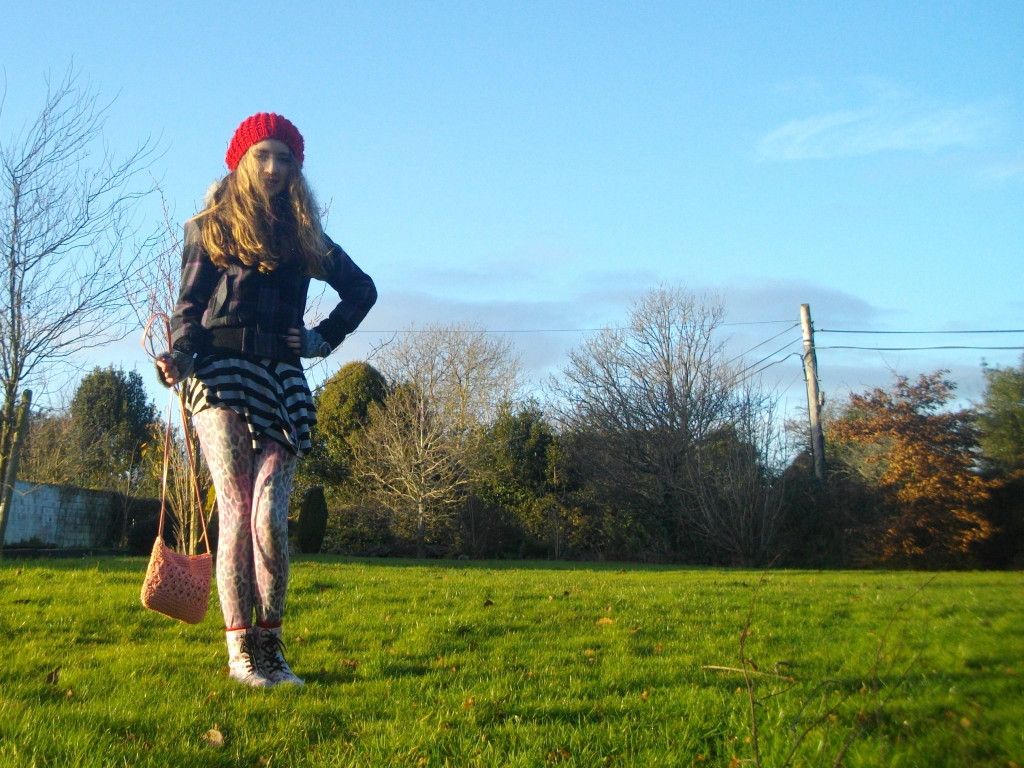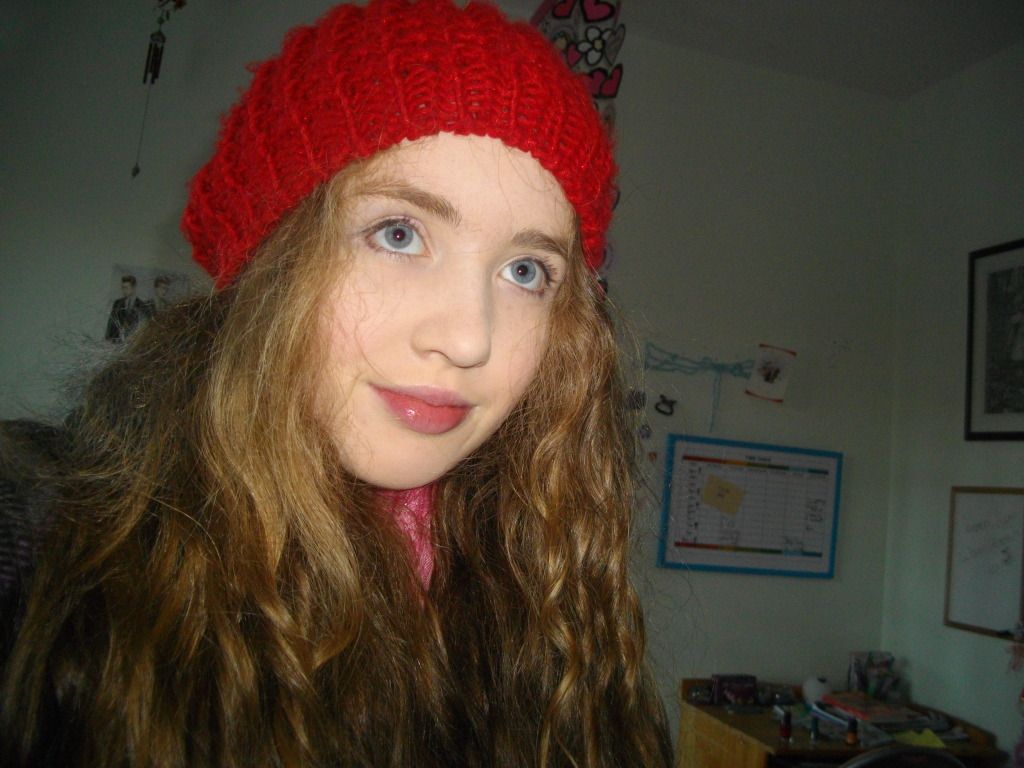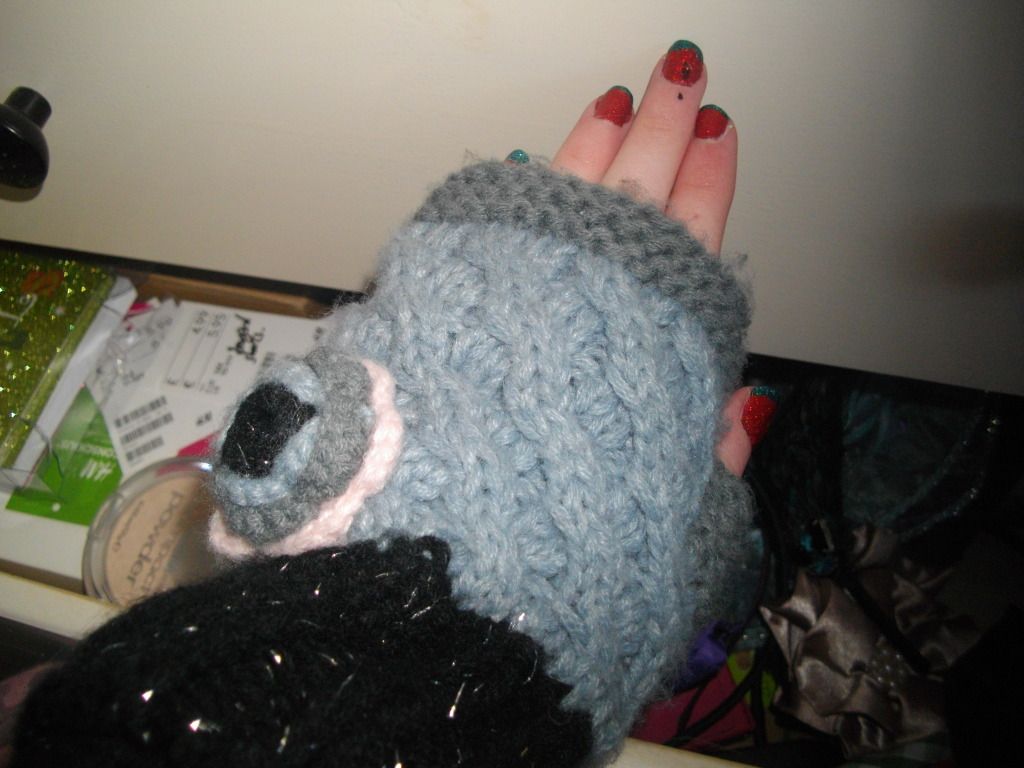 Hi everyone !
Today I'm showing you the outfit I wore going Christmas shopping yesterday afternoon.
Admittedly I completely forgot to put on my candy coloured bracelets on that would finish the outfit and I went around town carrying stuff, because I put my foldable shopping bag back in my drawer. Oops.
I got my purple one in a Claire's Accessories goody bag a few years ago and I'd really recommend one like it
(they don't sell them anymore I don't think.)
they fit into any size handbag - Even the smallest of handbags - And they're just really handy and I was so mad when I realised forgotten it. Grr.
WEARING
Striped dress, No idea where it's from
Leggings, Jumper and coat, All from Penneys
Doc boots, Dunnes Stores
Pink handbag, Given from relative
Mittens, Give from relative
Red hat, Penneys.
Wearing natural face make-up.
Essence kajal pencil in 01 Black
Essence Cherry Blossom Girl 2in1 eyeliner in 01 Big in Japan.
Christmas Hairstyles and Q&A
(Comment with your questions.)
next weekend !
Grace x