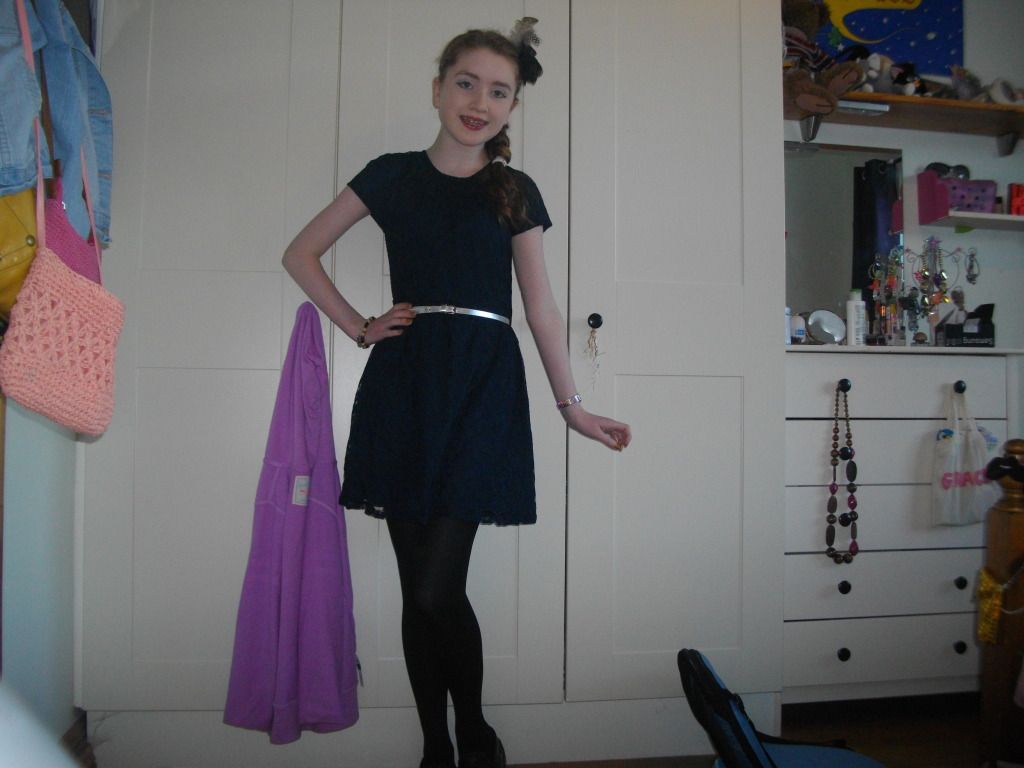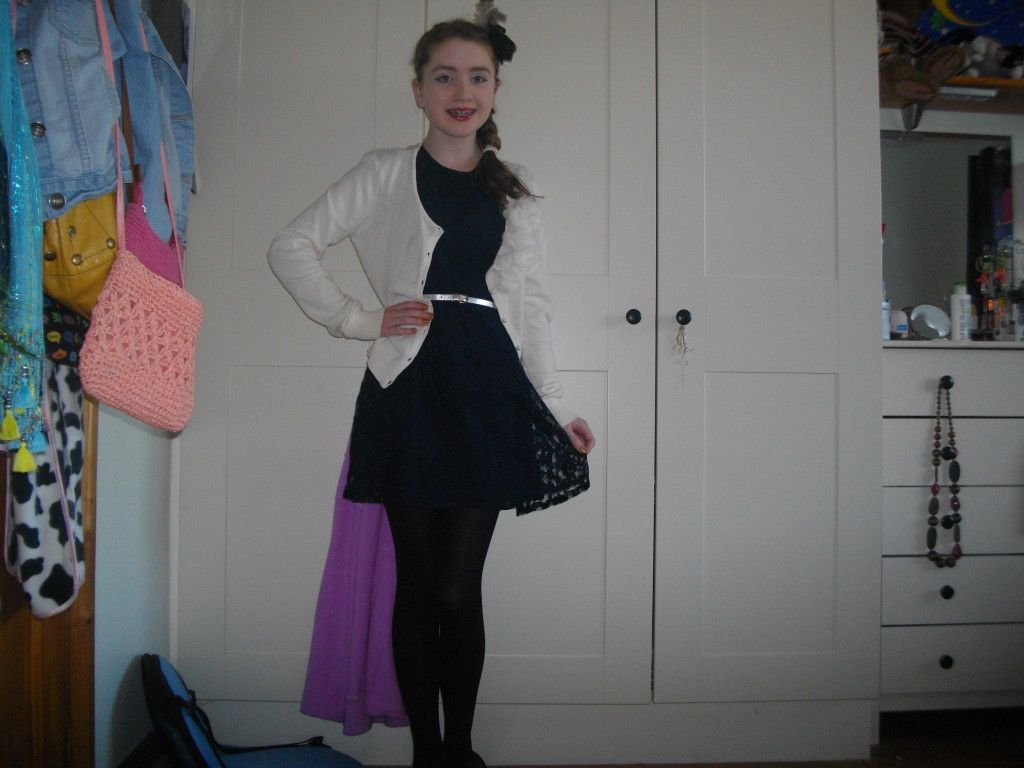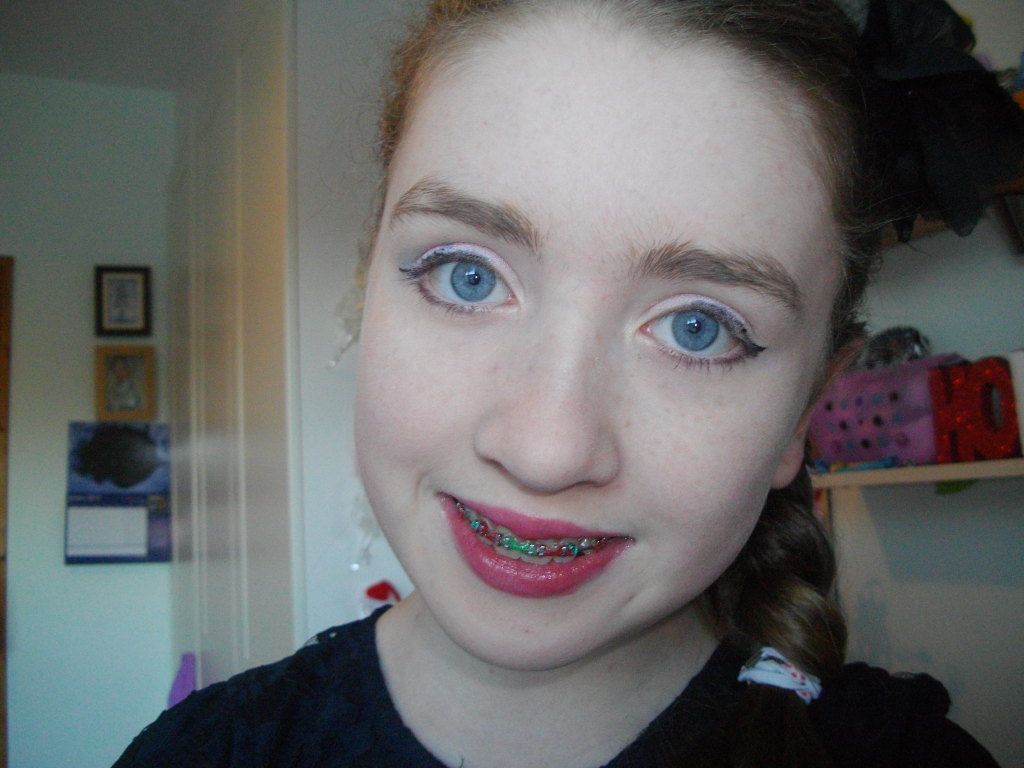 Hi everyone !
I hope you's had a great Christmas !
I've been asked multiple times to do a "What I got for Christmas" post, but I haven't got around to this, because I've had the flu since Monday evening and literally thirty minutes after I took the photos of my outfit I got back into pyjamas and went back to bed and I've been in bed all day so far today - We didn't even have a proper Christmas dinner because my brother has the flu too.
Wearing : Navy blue lace dress from Penneys
Ivory cardigan from Savida, Dunnes Stores
Feather flower hairband also from Dunnes Stores
Tights from F&F, Tesco
My school shoes
Make-up : Essence lipstick in 44 Almost Famous
Essence Cherry Blossom limited edition 2 in 1 eyeliner pen in 01 Big In Japan
(I used the thick side.)
Essence kajal pencil in 01 Black
Next Gorgeous Girl palette's pink eyeshadow.
Essence Colour & Go nail polish in 121 Gold Fever
("Santy" was sound enough to leave this out for me !)
What I got for Christmas post tomorrow or Friday !
Grace x