*** Damn I forgot to say thank you so much for 100 followers <3 I'm so delighted best way to end 2012 xx ***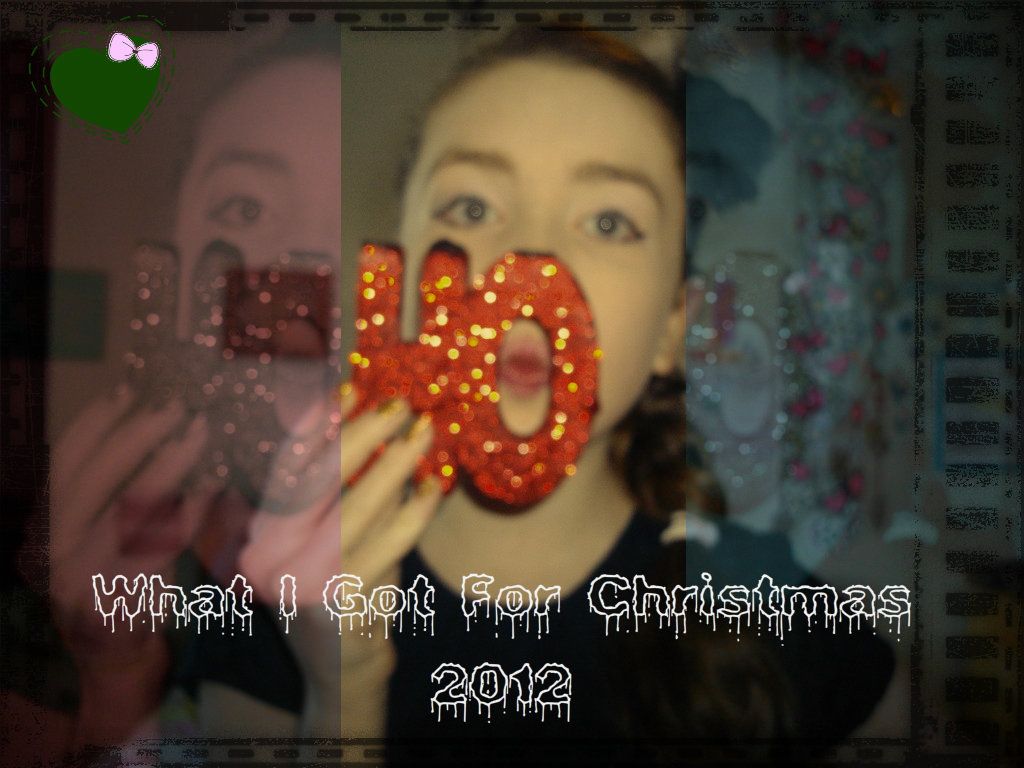 (Pout fail.)
Hi everyone !
So like I said Wednesday, I have the flu at the moment, but I'm slowly getting better and finally got around to doing a "what I got for Christmas post".
Obviously I have to do a quick disclaimer that I am not one to brag because it does annoy me when people brag on Facebook and all around times like this, but it's fun to watch and read these types of videos and blogposts and I also got asked by a few people to do this so just to say I'm not trying to brag and also that I'm really thankful for the presents I received from my friends and family so if any of them are reading this thank you :D ! And also obviously Christmas isn't all about presents. Facebook meme time : "It's about the dinner !!! jk jk. No it isn't."
So yea I have had the flu since Tuesday and the following points are not meant to offend anybody and I'm obviously only joking. But the duck pout is real.
I had aches everywhere and my lips went all dry, My bottom lip looking like I had liposuction - Not cool.
But it did make my duck pouting look duck pout-ier
But as we exit 2012, We enter a new 2013 phenomenon which is the new duck pout where you hold your breath and look like some kind of blowout fish.
If you haven't seen this duck pout check out your friends' Facebook albums. Their Christmas 2012 one. Even their Granny and baby sister tried it.
As you can see I'm very behind on duck pouting.
Anyway, Here's what I got for Christmas this year.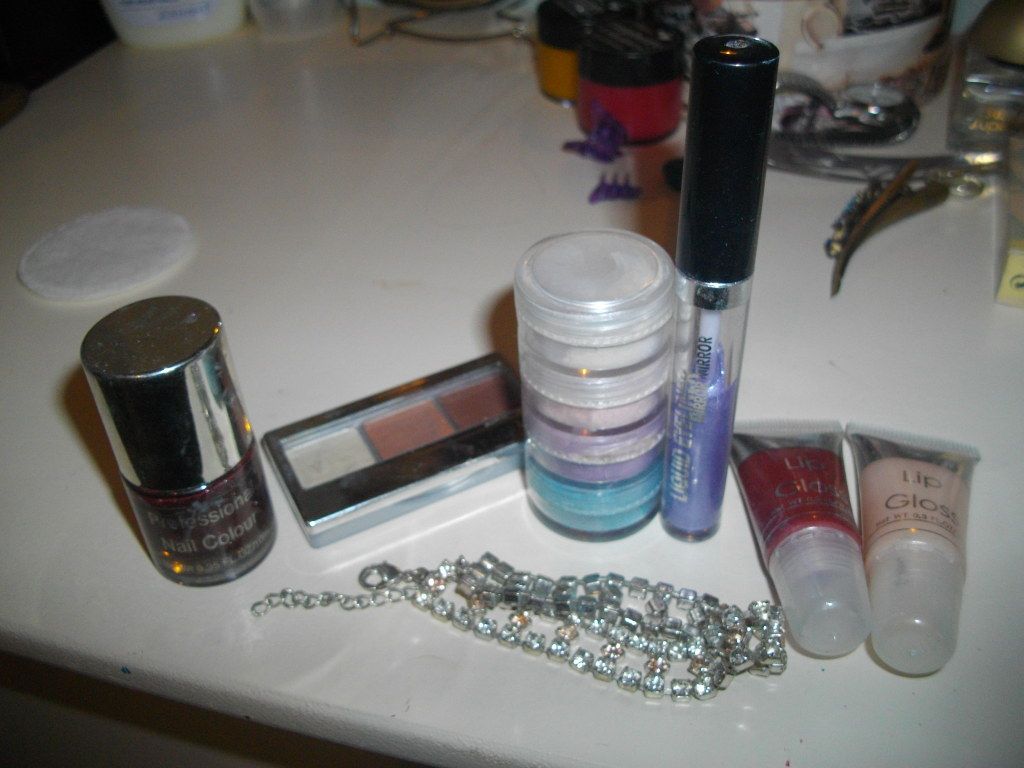 Me and some of my friends did Secret Santa this year and my friend got me make-up and a little bracelet which is so nice of her ! My favourite is the purple liquid eyeliner !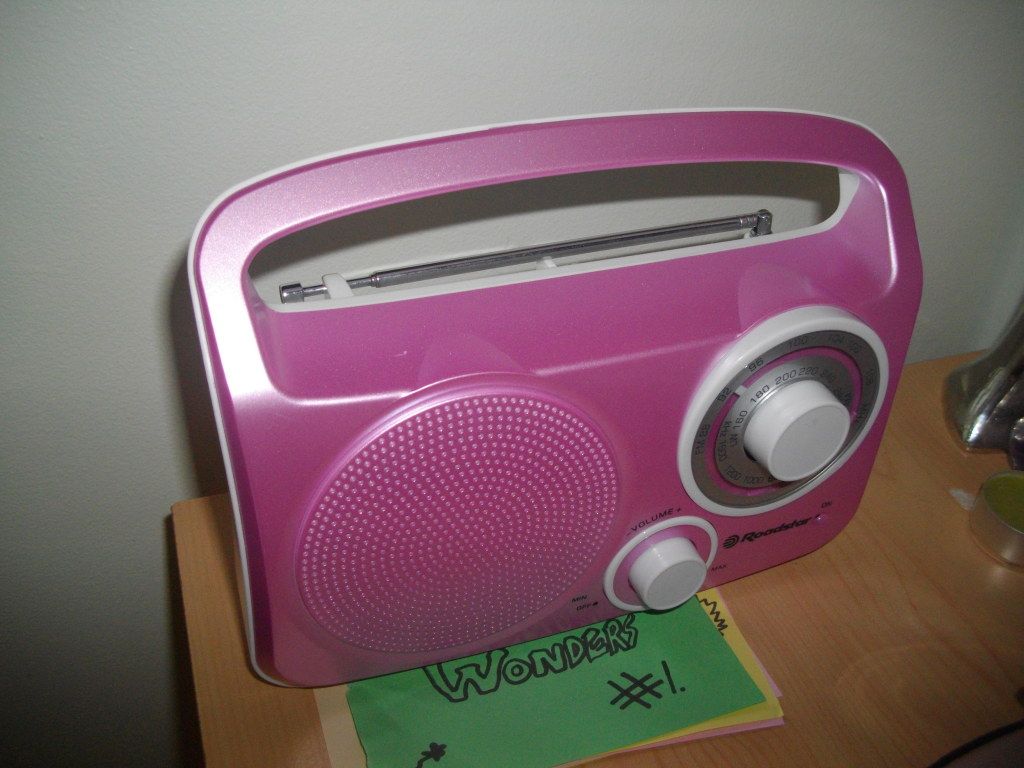 My Nanny got me a radio for Christmas and it looks a bit vintage. It's been keeping me company the last few days except it's Christmas time so there's different radio DJ's on.
My new phone cover - It is so pretty ! My phone fell a few months ago and then I had to get the screen fixed so I'm really glad I received this !
Rookie Yearbook One, Rebecca's Rules, Come Fly With Me, Teen Vogue Handbook.
I received these from my parents and I did get a bit over excited when I saw the Rookie Yearbook and we also watched a bit of Come Fly With Me on Christmas Day too - One of my favourite comedies ever !!!
Chocolate Orange, Milky Way, Galaxy until I ate it, Gold coin, Essence Colour & Go, Blue glittery frame.
This is what Santa brought me. Santa knows I love Chocolate Orange especially the one with orange shaped pieces ! And he also knows I loved that blue frame when I first saw it ! I love the gold nail polish it is so beautiful and I've been wearing it since Christmas Day !
My parents also got me an electric shaver which will make my life handier in the future ... Because I'm hopeless at things like that.
My brother got me this trinket like little box which is all pink and sparkly ! I'm going to hold some of my jewellery in this box.
Inside my brother had put in the green eyeshadow I've been looking for in it !
I got all this nail stuff from my Aunt. They are so cool and there's a gold crackle topcoat and a glitter topcoat I've been looking for for ages too ! I can't wait to experiment with the nail art decoration !
Yum yum ! My Aunt and Uncle got me a selection box and so did my neighbours !
My Nanny got me chocolate and put it all in this Reindeer bag ! I can't wait to eat the chocolate santa
and also the orange bar.
Isn't she adorable ? I saw this rabbit thing back in November in a garden centre, I think you're suppose to put it in your garden, but my parents got me this and I'll probably leave it in my room.
This is so cool ! My parents got me a 'cosmetic case' that I can fit all my make-up into it. This is so handy, I'm so glad they gave me this, because my make-up storage at the moment is a teeny make-up bag besides the tub where I store my every day make-up in so this is really handy !
They also gave me a pink torch which thank God comes with batteries ! At first I said to them "It says it will need batteries but it's suppose to come with batteries." *Blonde-even-though-you're-only-partially-blonde Moment*.
And they also gave me a green fluffy cushion cover ! It looks dead cosy !
So that's what I got for Christmas.
Once again, Thank you so much to my family :).
I hope you's all had a brilliant Christmas !
Also Happy New Year !
Grace x