Hi everyone !
The polish is amazing.
My first nail to paint was my left thumb and it appeared to dry very quickly.
You literally only have it on thirty seconds and it's dry and begins to crack, Which is why it was so hard to photograph it quick.
But don't be fooled ! Just because it looks dry doesn't mean it is dry.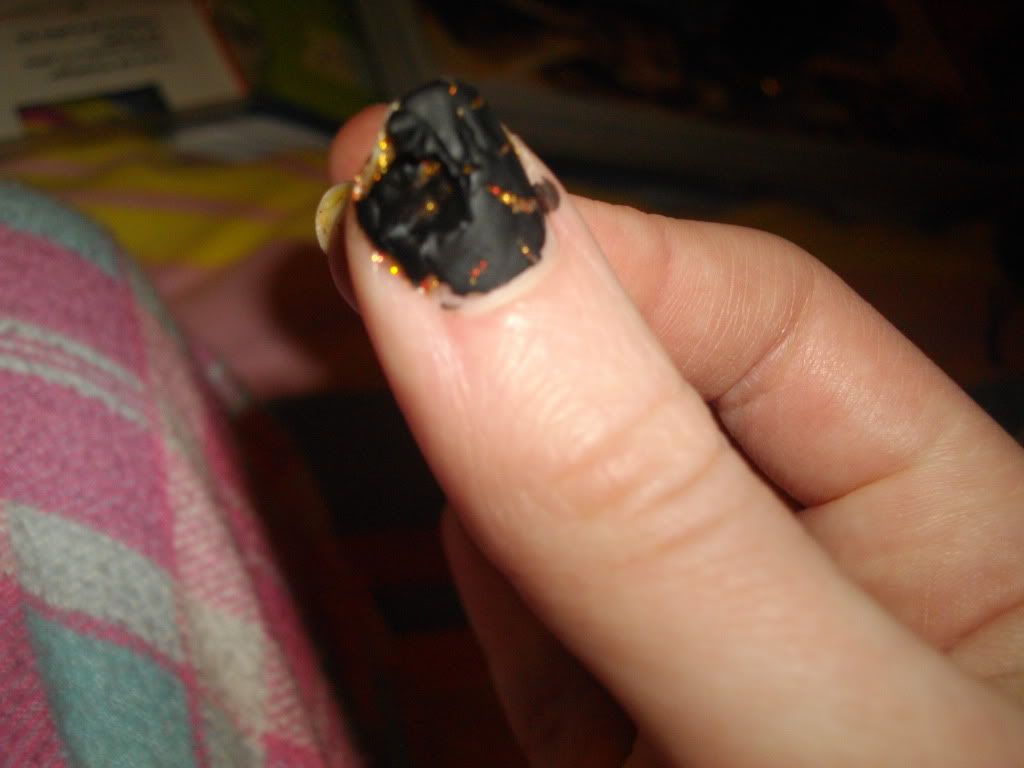 Photographed above is what happens when you touch the presumed "dry" polish.
Basically I put on too much polish and it wouldn't crack and I only had it on two minutes so I thought if I touched it it would crack - Keep in mind I still thought it had dried.
It hadn't.
Underneath, The polish is still drying !
I actually began to wonder if I used poster paint would it have the same effect.
It dries like poster paint, It cracks like poster paint, I think I'll check later if it smells of poster paint.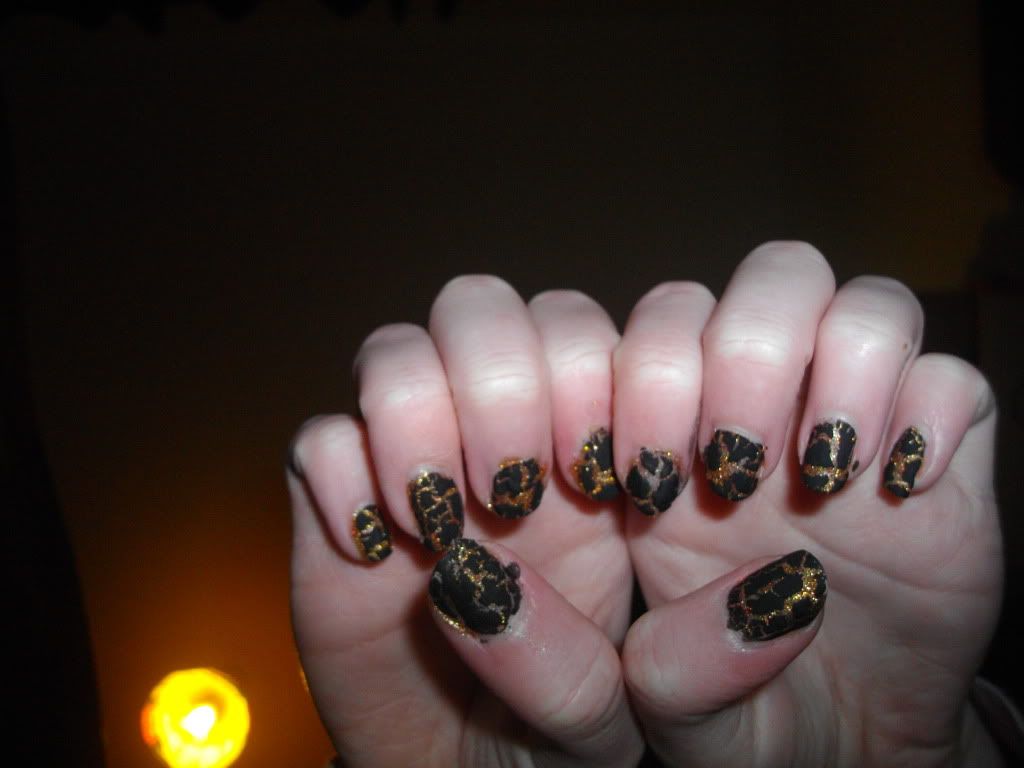 As you can see, My nails turned out beautiful.
I think the black looks gorgeous with the gold.
I'm going to rate the nail polish
"It looks amazing and it does properly crack, but it begins to come off the day after so you may need to apply a topcoat unfortunately."
So that's my review-ish which I hope was good.
Do you want more of these reviews ?
Comment and tell me if you do.
Also, Comment if you're going to Blog Brunch on Twitter tomorrow - I don't have a Twitter for my blog at the moment, but I'm going to take a peak in from the outside world !
Grace x