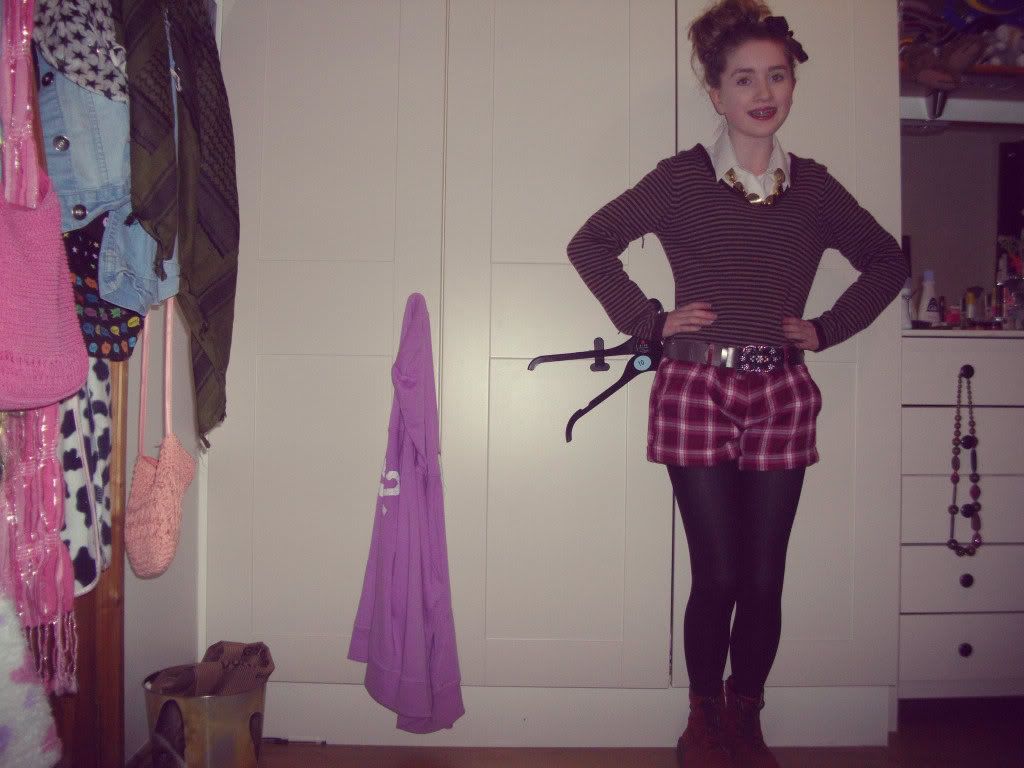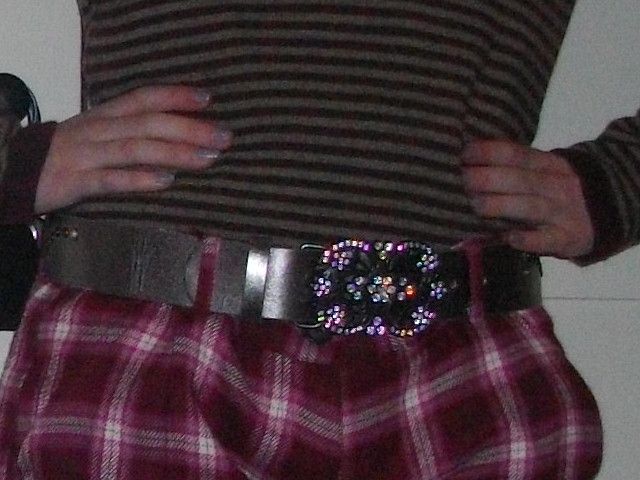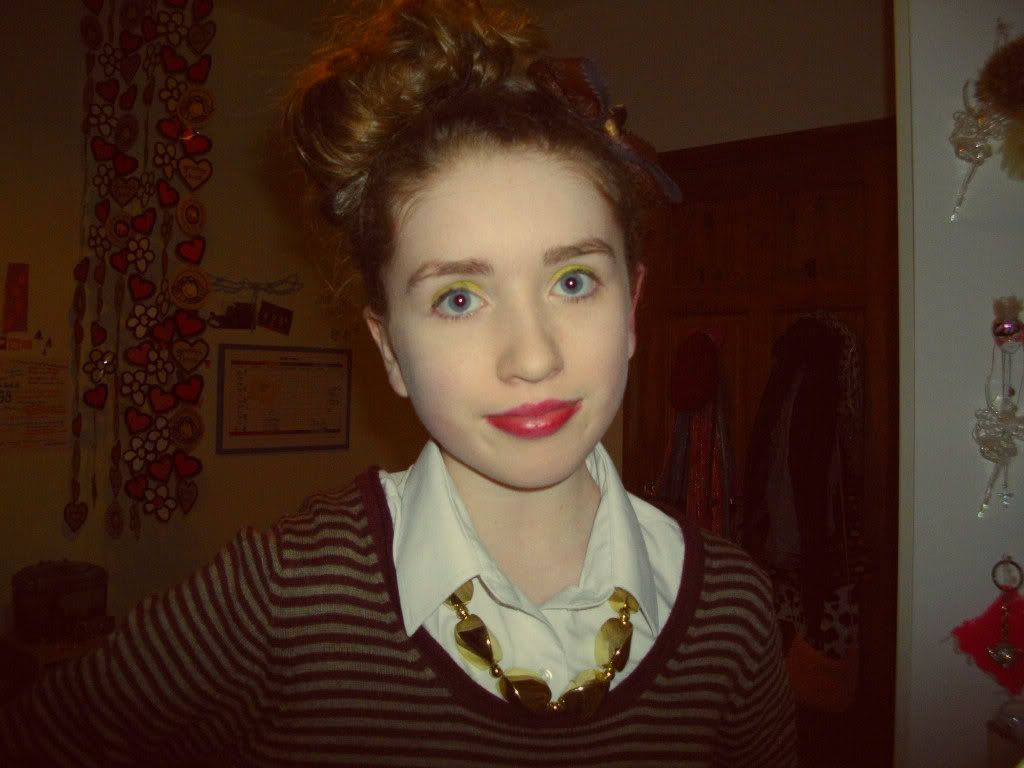 Dunnes Stores chequered shorts | TK Maxx striped jumper | My school shirt | Dunnes Stores red leopard boots | Pulse Accessories brown leather bow hairband | Claires Accessories chunky necklace | Grey and silver studded belt taken off old jeans | Tights.
Hi everyone !
I went to watch the local Panto last night and this is the outfit I wore.
I thought the colours and the shirts would be a great combination, but I think now the bun in my hair doesn't go great with the outfit, but atleast the 'messy bun' worked out and didn't turn into the 'falling apart bun' !
I love my silver studded belt (the flash made the studs look multicoloured up close.) and the gold chunky necklace, I think they really finished off the outfit. I also tried applying my 17 lipstick with my baby finger and as you can see, The results of that attempt were slightly smudgy and bitty because I didn't put enough lip balm on underneath the lippie, but the red still stood out so I think it looked nice with the outfit.
Also have any of you's woken up to blankets of snow yet ?
Literally every British blog I read have photo's of their snowy gardens up, but I don't think it's reached alot of Ireland yet. Oh well, We still have plenty of time left to get some winter weather.
Grace x