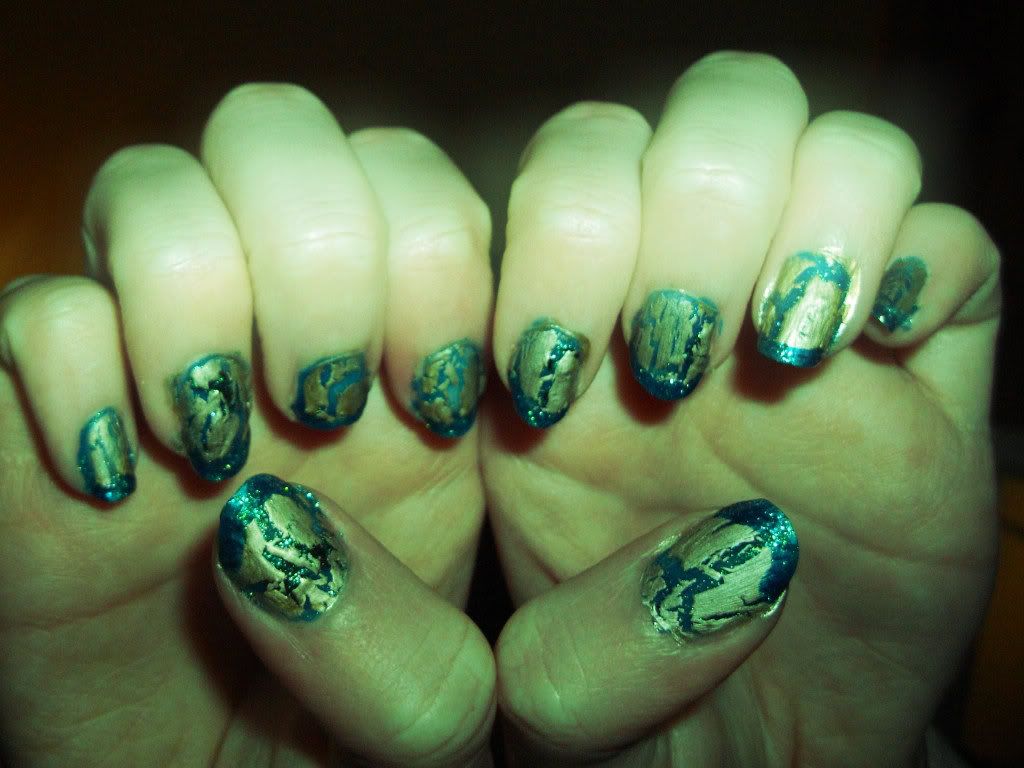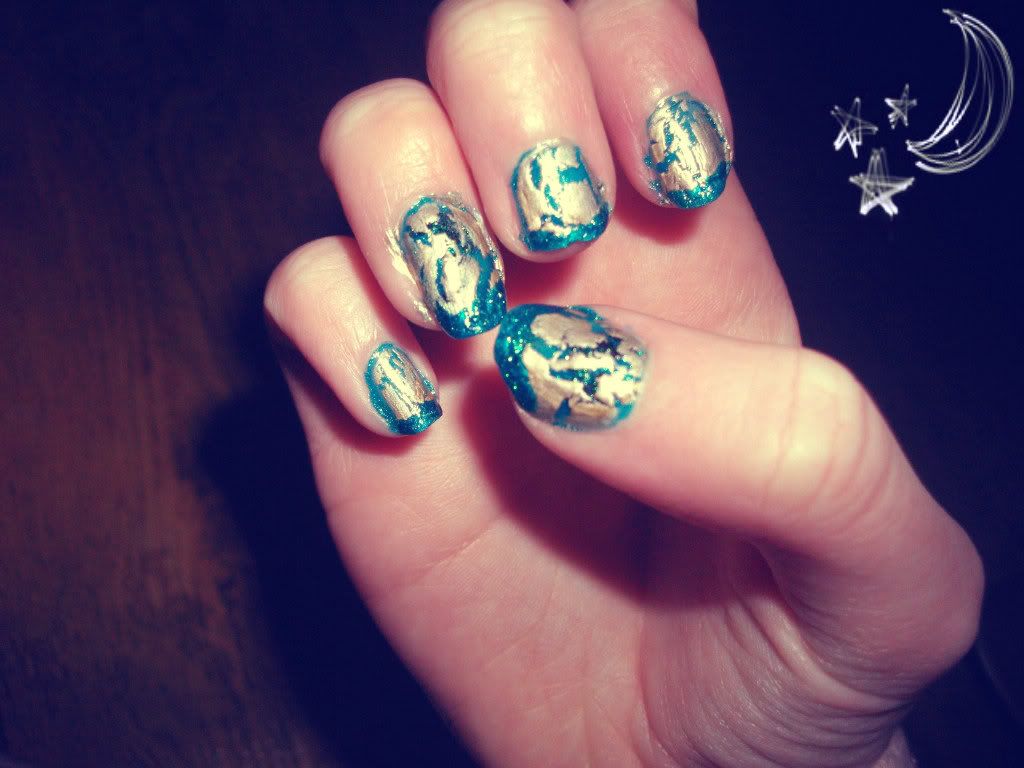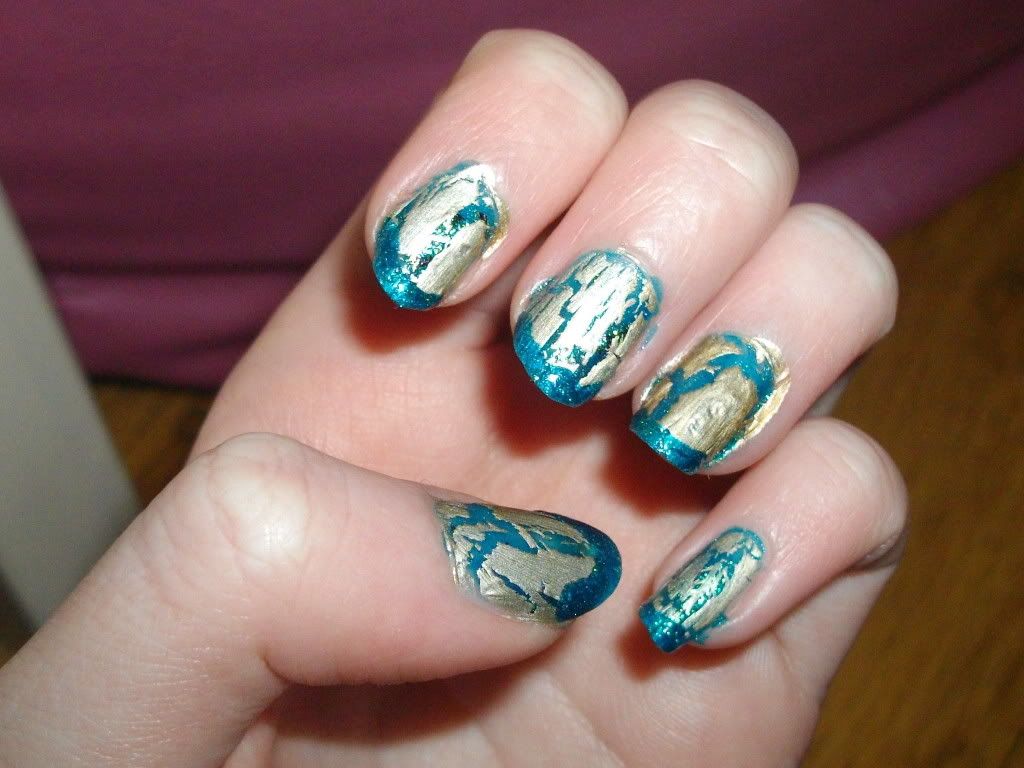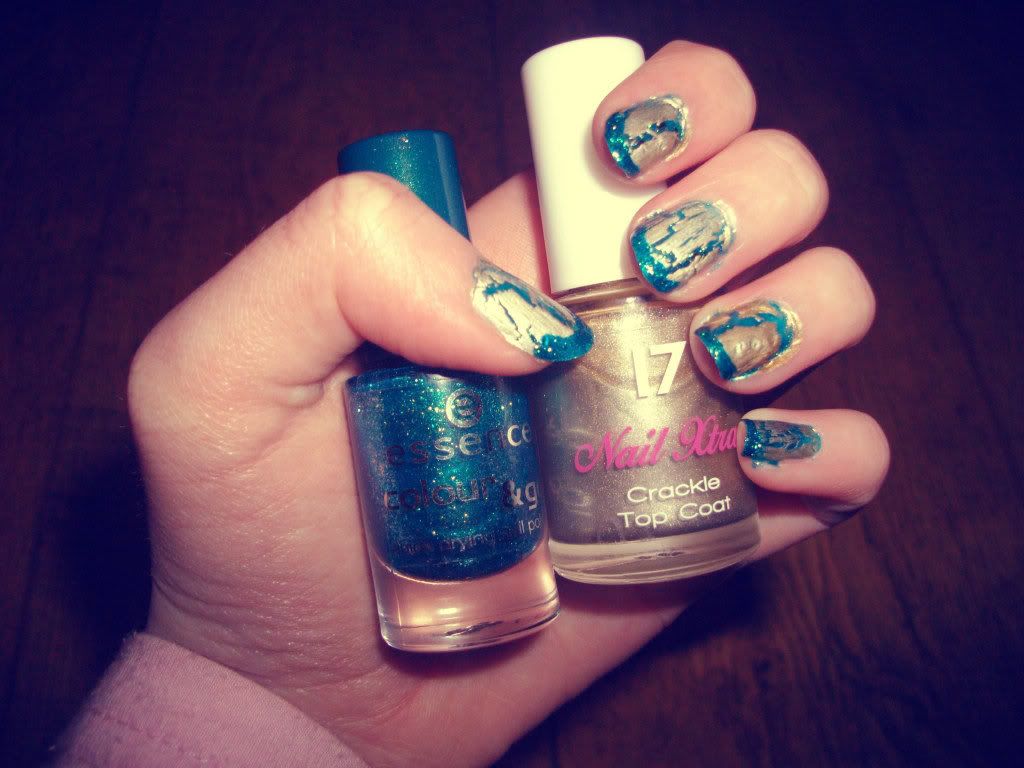 Hi everyone !
It is finally the weekend and I thought I'd do a new series this term of my nails week by week.
My camera batteries are dead at the moment anyway and I have to charge them so no real good posts until I remember to charge them, These photo's were taken on Sunday !
This week I'm wearing 17's crackle top coat over Essence Colour & Go.
It look so pretty and glamorous, but to be honest I didn't like the crackle effect as much as I liked Barry M's ones. It started wearing off on Tuesday so yesterday (Thursday.) I painted some purple and glitter nail polish over it, but I messed up on my right nails by putting too much on.
If you want to see a particular colour of nail polish or nail art on my nails comment telling me and I'll see if I have that nail polish - I don't have every colour of nail polish, but I do have two and three shades of various colours !
Also this week, I reopened my Dainty Sprinkles Facebook page. I find Facebook pages for blogs, etc. really handy because I log into Facebook before I log into Blogspot, etc. and I can see if my favourite bloggers or YouTubers have posted which is really cool. Anyway ramble over, If you have a Facebook and want to 'like' Dainty Sprinkles here's the link -
https://www.facebook.com/DaintySprinkles
Hope you all enjoyed this post,
I'll see you soon,
Grace x