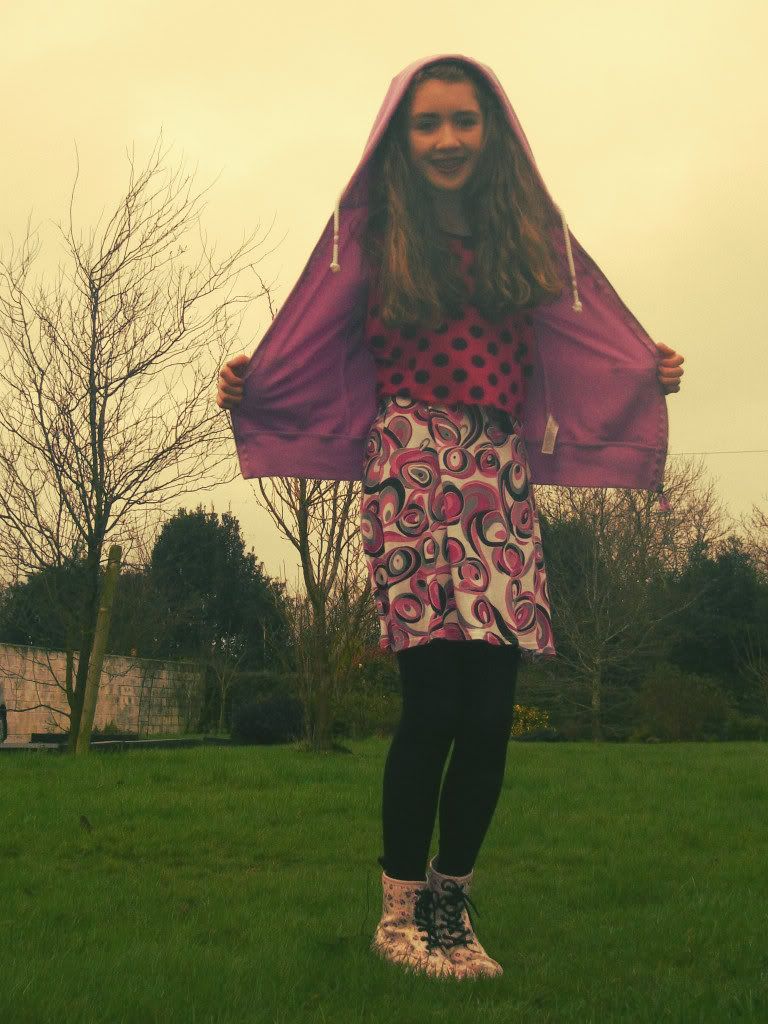 Dress bought so long ago I cannot remember | Bella Moda crop top | Dunnes Stores hoodie | Pulse Accessories turquoise rose hairband | Dunnes Stores floral doc boots | Handbag used to be my Mam's | Umbrella was a gift from my Godmother a long time ago|
Hi everyone,
Today I had school flashmob practice and then afterwards me and my friend met our other friend
(Hello Cripple if you're reading :P xx !!!)
and we went up town and had lunch. I also tried vanilla Coca Cola for the first tine and it was pretty yummy but it still kinda tasted just like ordinary cola to be honest and I've still to try cherry cola !
It was slightly drizzly when I was taking these photo's which is where the kiddy umbrella idea came from and the quality was dreadful and lacking in colour because it was so dull outside, but I managed to edit them and make them look pretty and colourful.
Grace x