1. Pocket mirror | 2. Wallet | 3. Foldable bag | 4. Blackberry | 5. Notepad |
6. Pen | 7. Lipglosses | 8. Note paper | 9. Spare hair clip.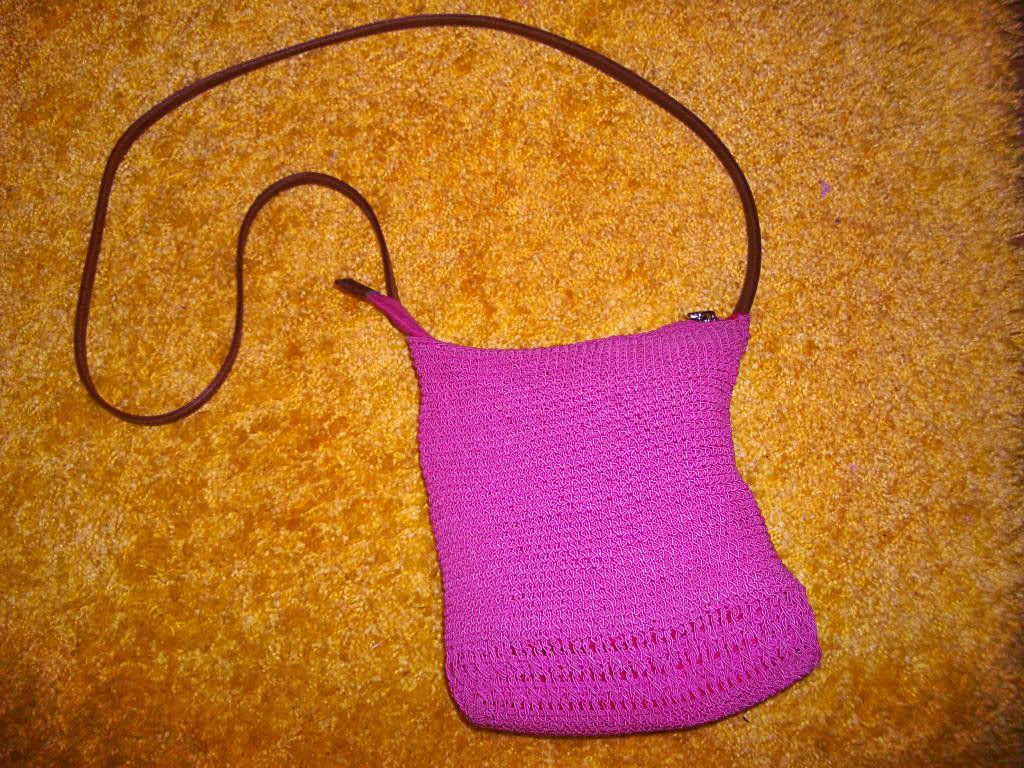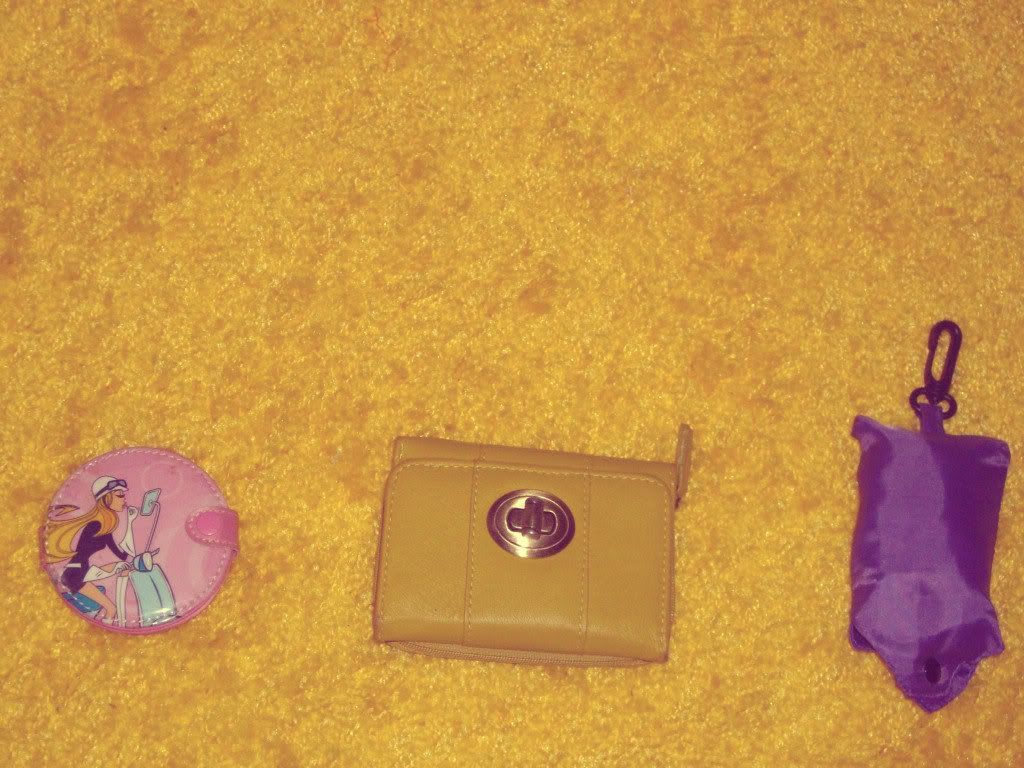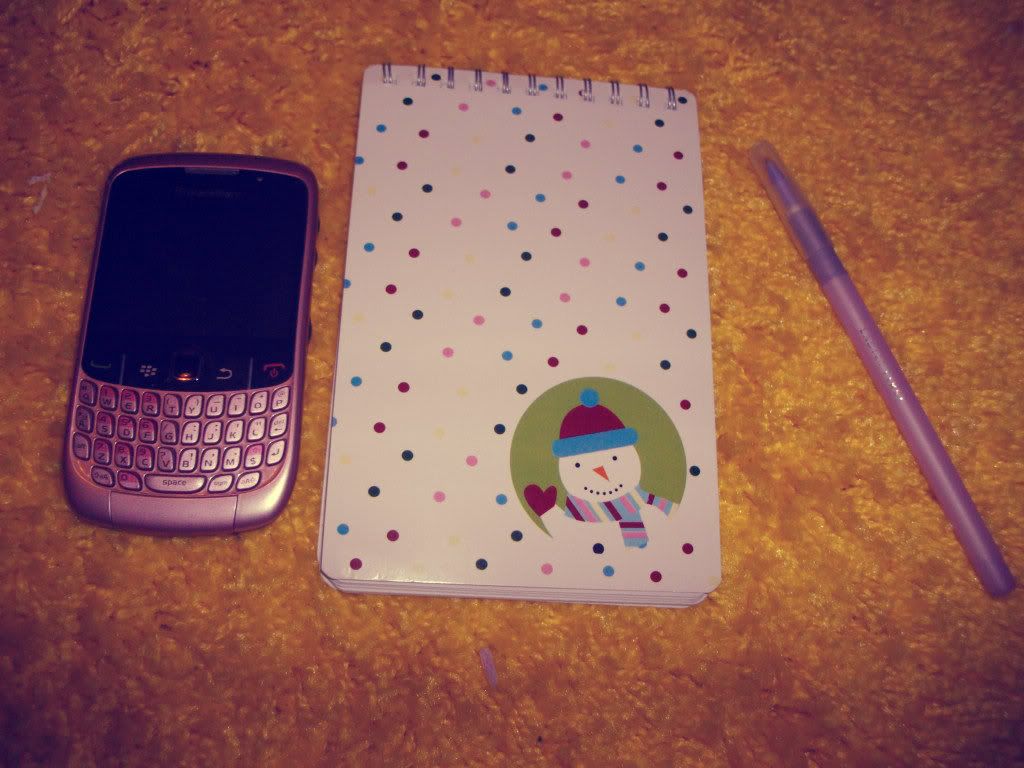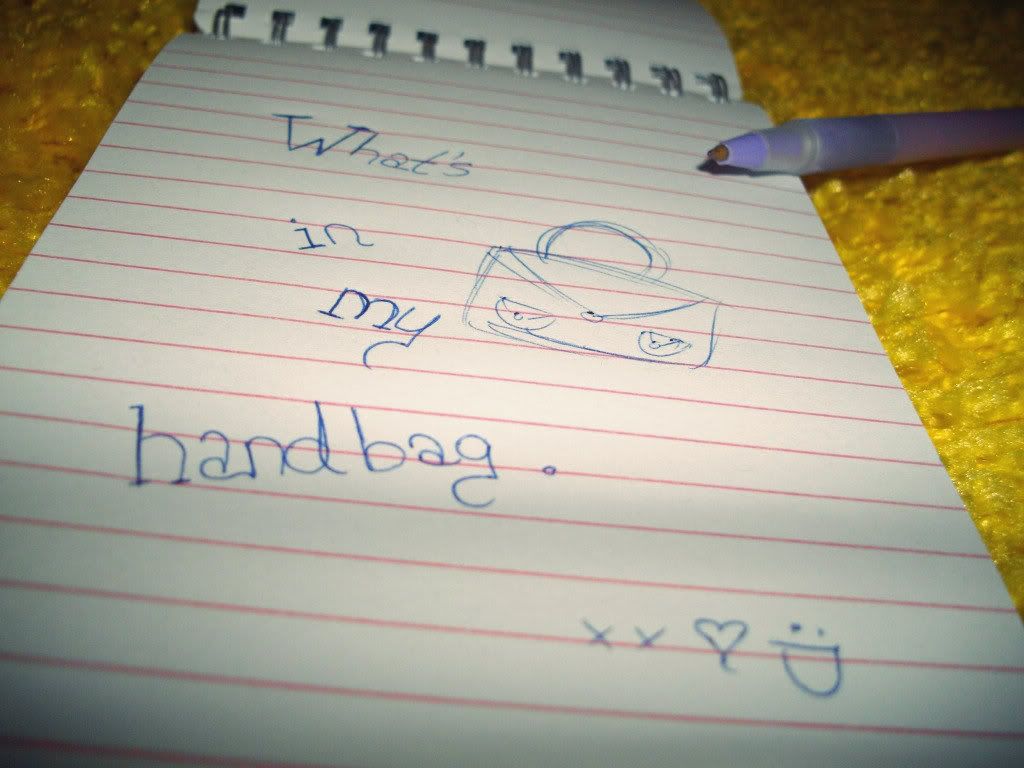 Hi everyone !
~ Last weekend I sorted out my handbag so I decided to do a post of my tidier handbag.
I don't know where my handbag's from, because my Mam used to own it and then she gave it to me, but the whole material is so pretty.
~ I'm most definitely 100% sure that these photo's were taken last weekend seeing as my Blackberry turned itself off during school on Tuesday and hasn't turned on since. : Sad Face : .
~ I'm going to see the local Panto (Abbrev : Pantomine.) with my brother tonight and I can't wait seeing as I know alot of the people in it so look out for a photo of my outfit tomorrow !
Grace x