Hi everyone !
I'm back with the second one of my three decades inspired makeup tutorials.
As you can tell by the title today I am doing 70's - Three cheers for seventy's woo hoo hoo.
My friend was over the day I was doing this tutorial which is why I don't have many brilliant photo's because I didn't want to look like I was awkwardly taking selfies ! Also I'm sorry for the orangeness of my face because I used BB cream and applied a bit too much.
So the Seventy's makeup trends mainly consisted of coral lips and green eyes and I have attempted to give it a go so tell me in the comments if you have too !
What I'm Using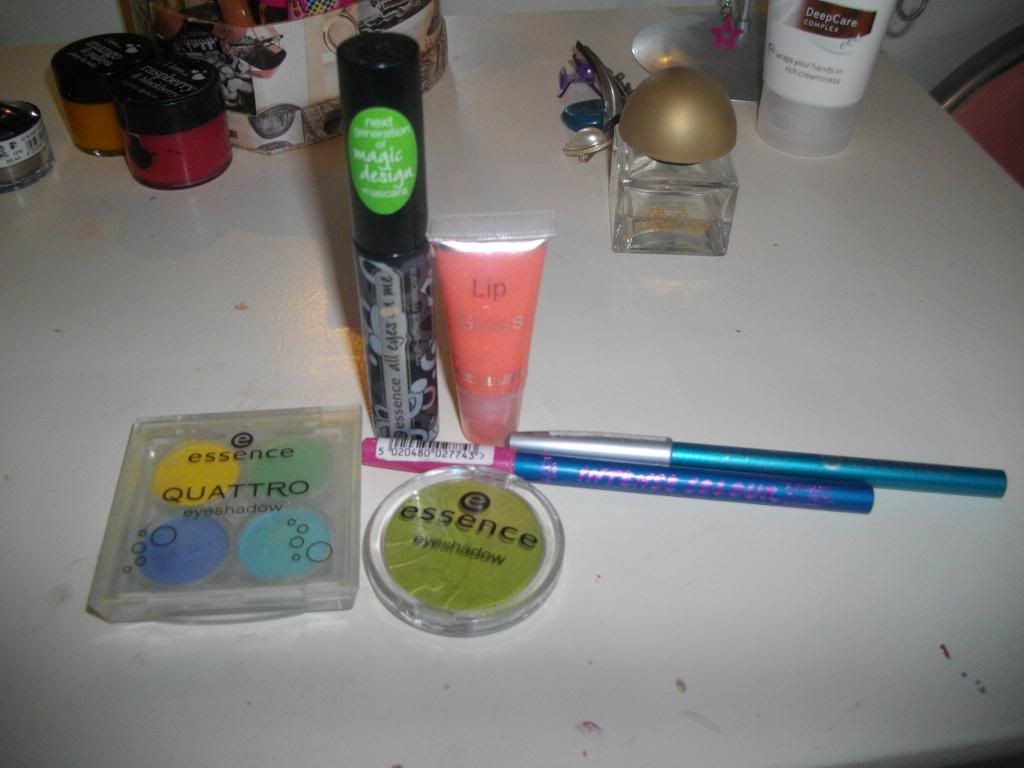 Essence Quattro Palette in 07 Party Animal | Collection 2000 Intense Colour Supersoft Kohl Eyepencil | Essence mono eyeshadow in 60 Kermit Says Hello | Essence kajal pencil shade was discontinued | Essence All Eyes On Me mascara | Pinky-coral lipgloss.
1. As usual I begin by moisturising my skin, etc. and then apply face makeup.
2. For my eyes, I apply a light green for the base of my eyeshadow and I'm using the green out of my Essence Quattro Palette in "07 Party Animal" for this.
3. I then apply a khaki-lime, etc. green eyeshadow to the crease of my eyelids and I used my Essence eyeshadow in "60 Kermit Says Hello" .
4.
Under my eye, I apply some dark blue eyepencil and blend it in with my finger so it doesn't look very visible.
5.
Then my friend
(Helluur my friend if you're reading.)
applied some turquoise eyepencil to the lashline which is where you usually apply eyeliner, etc. if you're confused with complicated words like me. She used her EcoTools smokey eye brush to blend it in I think and it does really compliment and blend in with green which is why you are currently squinting your eyes to see the blue. No need to my awkurd turtle, I can't see it either and I've good eyesight.
6.
And finally I apply a coral pink lipgloss to my lips. There should be a close up of my lips, but I might've been to lazy to transfer the photo from my camera.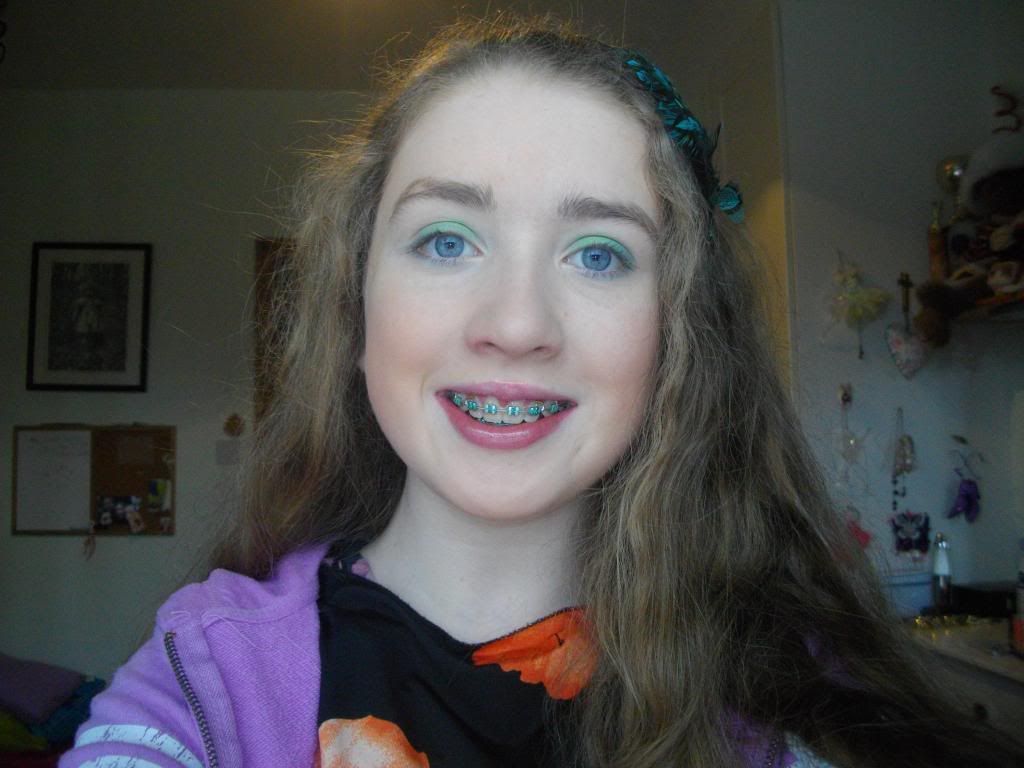 And above is the finished look which you can see.
I've always love the seventy's trends and finding out more about the trends have made me love them even more.
Stay tuned next week for my ninety's tutorial and I'll see you's over the weekend,
Grace x
FACEBOOK

|

EMAIL

| LAST POST