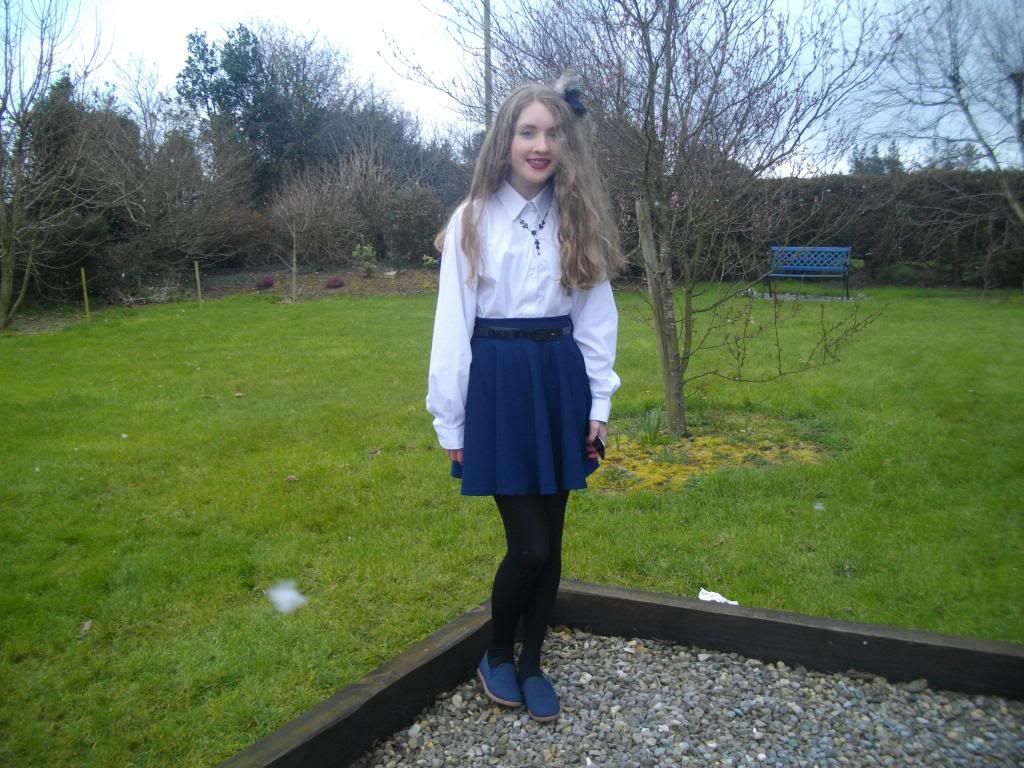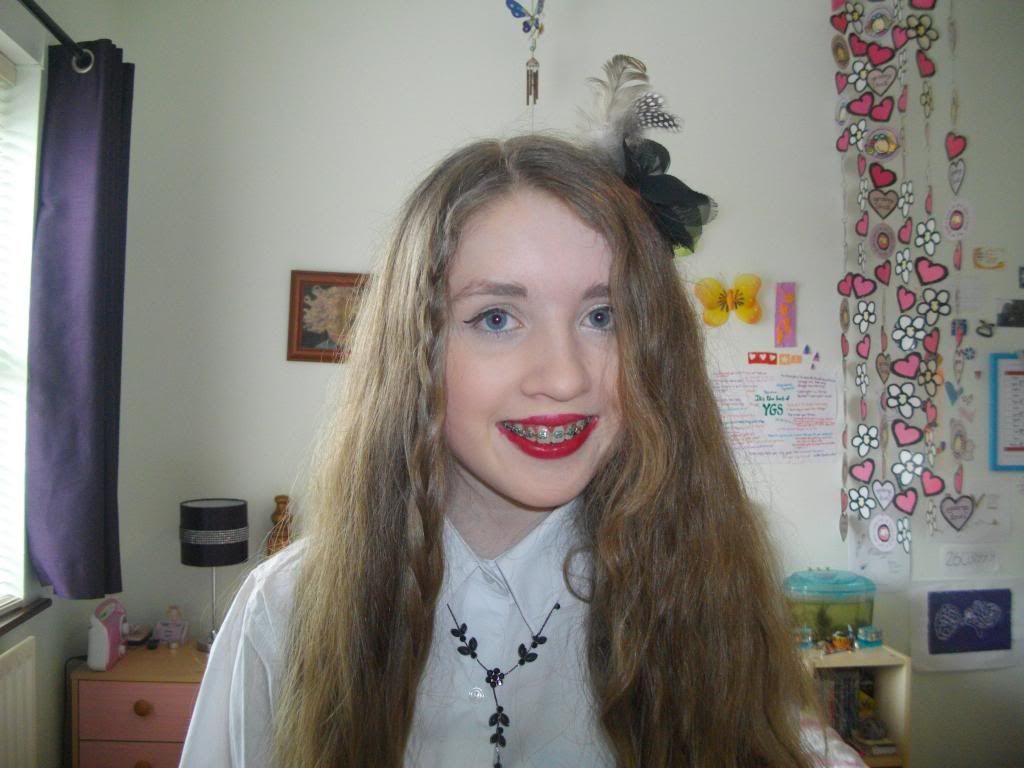 School shirt | Bella Moda skater skirt | Black flower and feather hairband | Dunnes Stores slip ons | Claire's Accessories necklace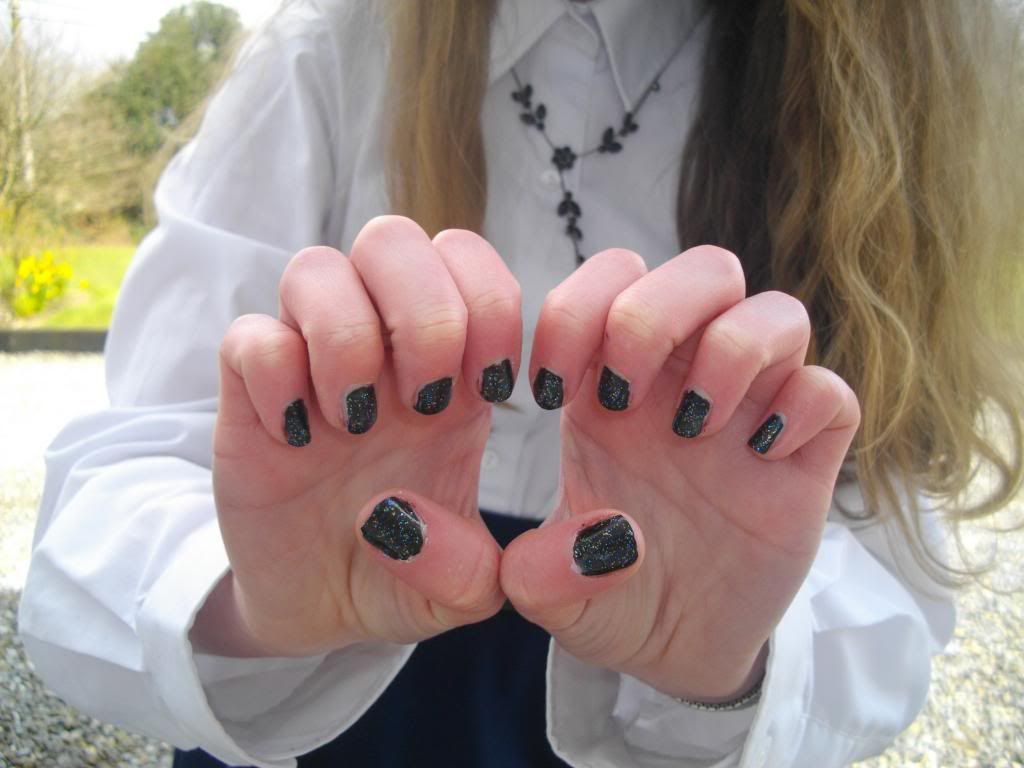 Hey everyone !
Today is one of my favourite dates to view in the year -
26.03
.
This is because today was my birthday !
It was seriously crazy because I doubt you's remember but this day last year we had a heatwave.
And damn, It was some heatwave and then this year like this morning we had the complete opposite - A snow blizzard like what the heck ! And because of this, It was obviously freezing cold which is why my hands were so cold after taking these photo's.
I adore my outfit today and I must admit, It's been weeks and weeks in planning. And as soon as I found a local clothes shop had my size several weeks ago I jumped in
(not literally.)
and bought it. Originally the skirt was suppose to be black and I was going to wear my gold chunky necklace and black school shoes, but when I put my beautiful black necklace from Claire's Accessories
(which I adore so much I've never worn oops.)
my school shirt
(don't judge !)
navy skirt and slip ins together I felt like a cross between The White Rabbit and Alice from Alice in Wonderland. Quite strangely.
This morning I received an iPod touch for my birthday which I'm really grateful for and I've became slightly obsessed with a certain app on it and that app is Instagram ! Instagram is an Internet god ok ?! and I seriously love it. You can follow me on it my name is 'daintysprinkles' and I'll leave the link at the bottom.
My friends came over at 12pm and we had great craic although most of the time was spent on iPods, iPhones, Basically every portable device you name it. Also what do you think of my annual 'birthday nails' nothing special I just paint them black and glitter every year on my birthday.
Thanks for reading and thank you so much if you wished me a happy birthday on Twitter, etc. :') !
Check back on Thursday / Friday for I'll have a very interesting post actually follow me on Instagram for previews whoooop !
One last thing, If you know of any good apps tell me in the comments ok really see you later this time.
Grace x
FACEBOOK
|
EMAIL
|
INSTAGRAM
Follow me on Instagram :
http://instagram.com/daintysprinkles