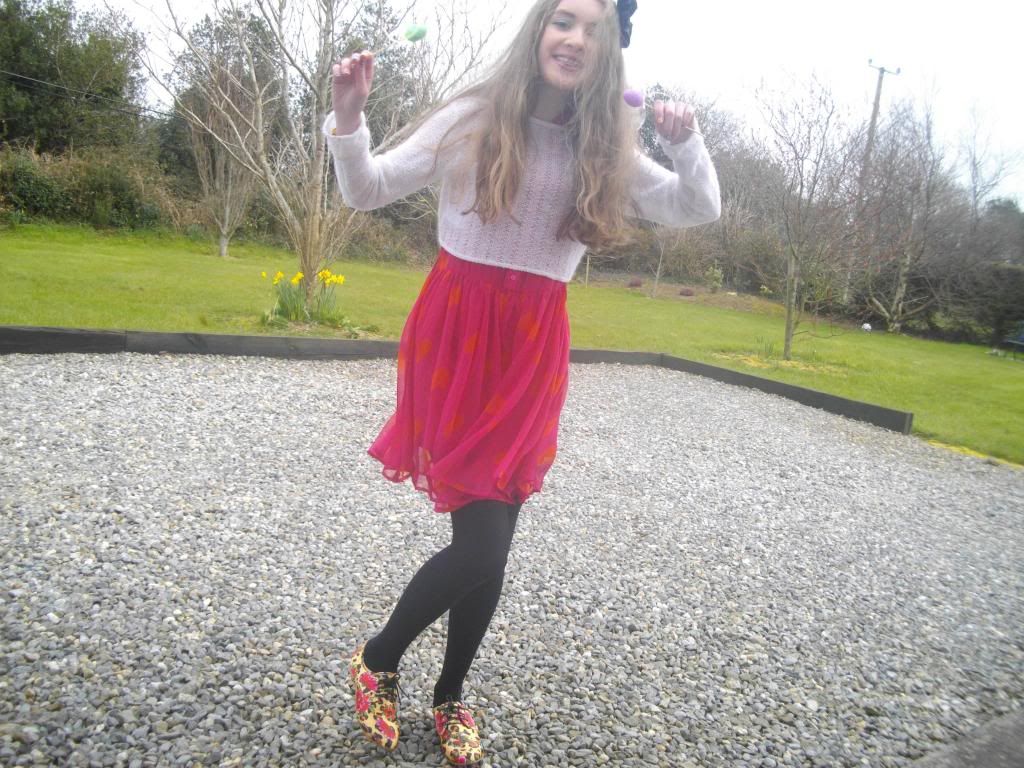 Penneys collared dress | Next cardigan | Brogues from local shoe shop | Arm candy from Penneys and unknown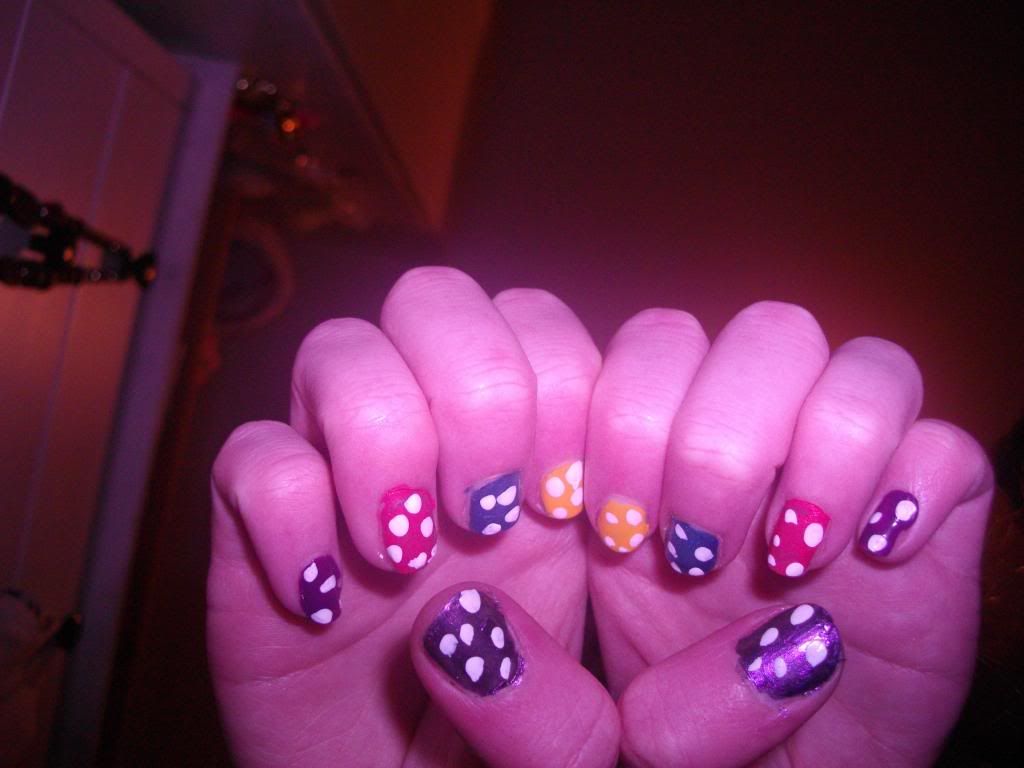 Hi everyone - Happy Easter !
I didn't think I'd get to blog today but I have and my uncle his fiance and their baby are over from England them and my nanny are coming down from Dublin until Tuesday.
I didn't really do much today because of that but I still got dressed up ! I was very comfortable in my outfit today although my hair was all flat today. My makeup was just pink and red lipstick combined for a two toned effect, The usual makeup and eyeliner and blue eyeshadow with hints of yellow in the inner corners.
If you follow my Instagram you'll have seen my beloved polka dot nails inspired by
Jane's in her collab blog
post and luck was on my side and they turned out almost as good as hers ! And you also might have seen on my Instagram that me and my brother have the telly and my laptop in my room until Tuesday - Yay !
You should follow my Instagram because I have cat all followers and I put up a ton of selfies with my rabbits today ha ha ha. Speaking of swearing, I can swear again because Lent is over, I only broke Lent like twenty times ! If not more.
I am off to the #bbloggers chat on Twitter now. I will not be a loner this time because I asked on Instagram for Twitter usernames who were going, etc. so yes if you are joining in the #bbloggers chat please comment with your Twitter username below because I don't have a Twitter for my blog but I might see you anyway when I'm using my personal Twitter. Yea kinda awkward tweeting about blogging cos its my personal Twitter so people from school I follow they follow me etc. !
Ok see you on Tuesday - One year of Dainty Sprinkles special surprise !
Grace x