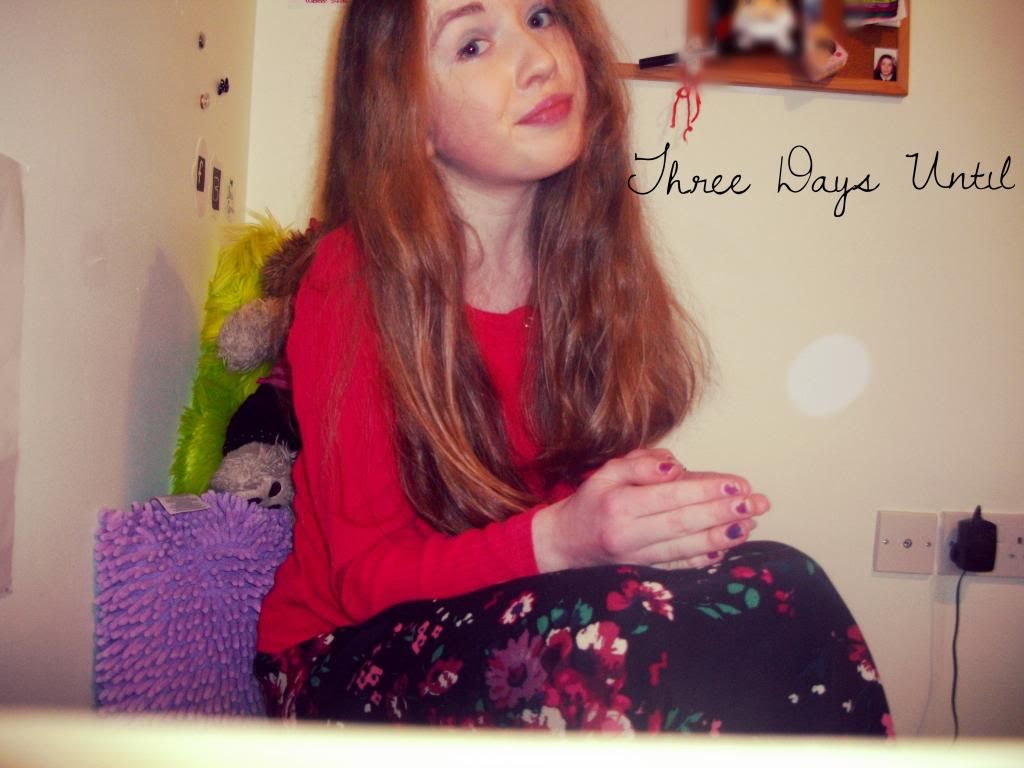 Next maxi dress | Penneys top | Champagne flower hairclip | Penneys necklace | Dunnes Stores red leopard print boots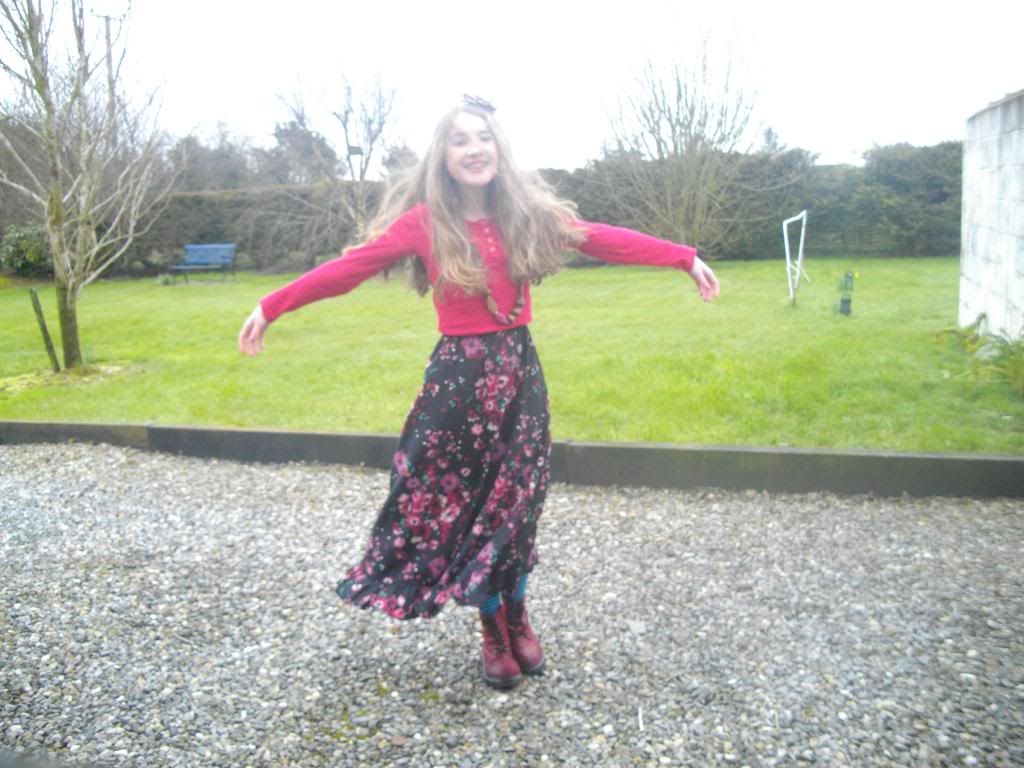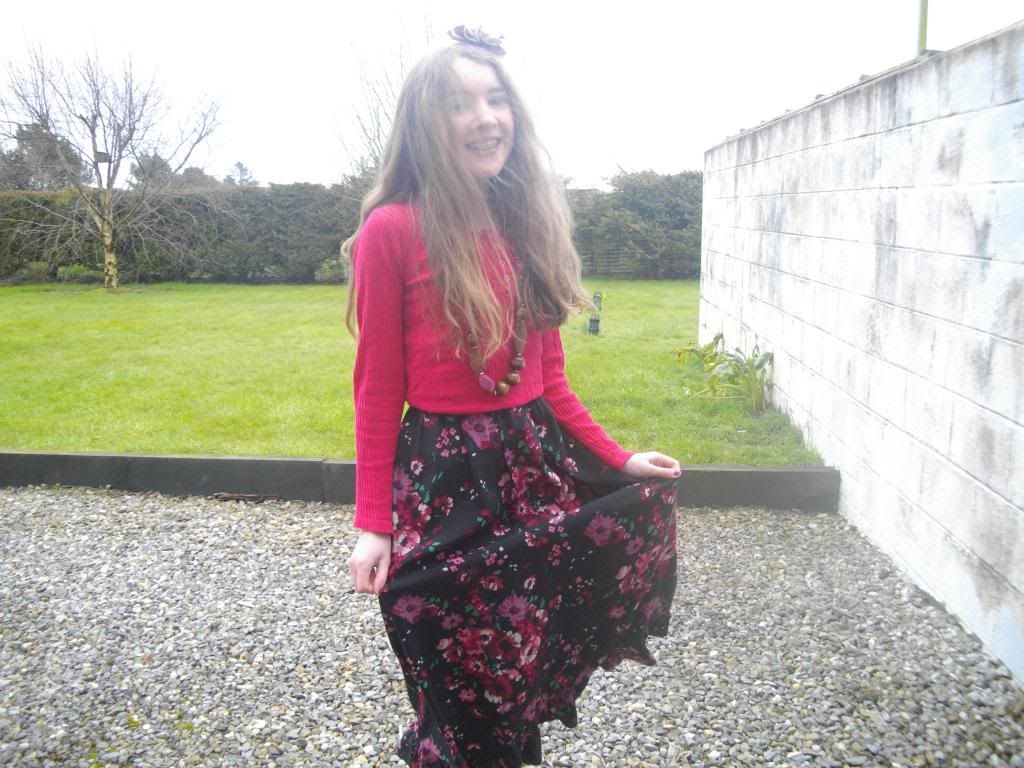 Hi everyone !
Today I went into town with my Mam and it was freezing cold and windy which is why my hair is going
C-R-A-Z-Y
in the photo's above. We went for lunch in Tesco and bought some munchies for my birthday on Tuesday - Tesco, Which is by the way an Easter haven I must add. My aunt gave me some money to buy clothes with for my birthday
(thank you !)
so I bought denim shorts shoes and sunglasses !
I am pretty excited for my birthday which is on Tuesday.
I did begin a birthday mood board thingy last month and I haven't updated it since then which is why it is quite blank and plain. I also did a big jump infront of my sticky wall because I love jumping in photos' because it photobombs and ruins everything and I love my maxi dress ! I pretty much had rosy colours everywhere on me today and its still pretty wet and cold so I haven't managed to get into my brogues yet.
Also !!! It is Earth Hour tonight ! I have no beautiful photo's I've taken of candles to convince you to turn your lights off, but I will say in text that it is only one hour so please turn your lights off from 8.30pm - 9.30pm Saturday 23rd March tonight for Earth Hour and light a pretty candle instead. The penguins on the Antarctica will thank you and so will the turtles, but they don't live on ice they live in the warming seas.
I'll see you's soon and Like 'Dainty Sprinkles' on Facebook for Earth Hour photo's later links down below.
See you's soon,
Grace x