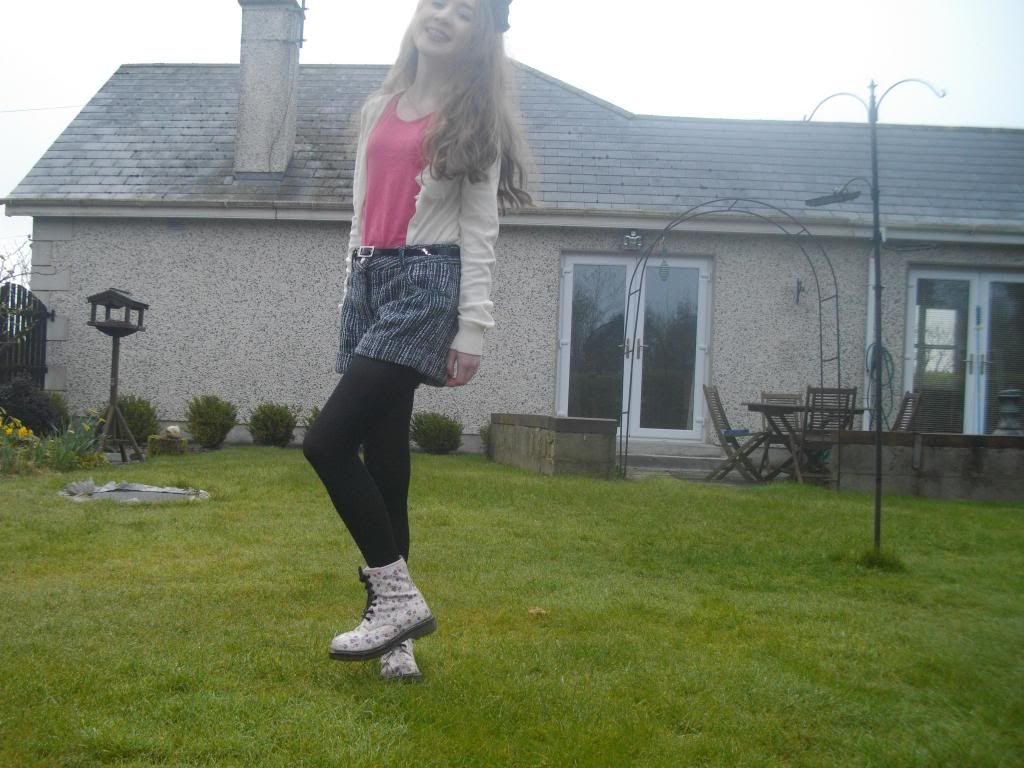 Penneys tshirt | Dunnes shorts | Savida @ Dunnes cardigan | Dunnes doc boots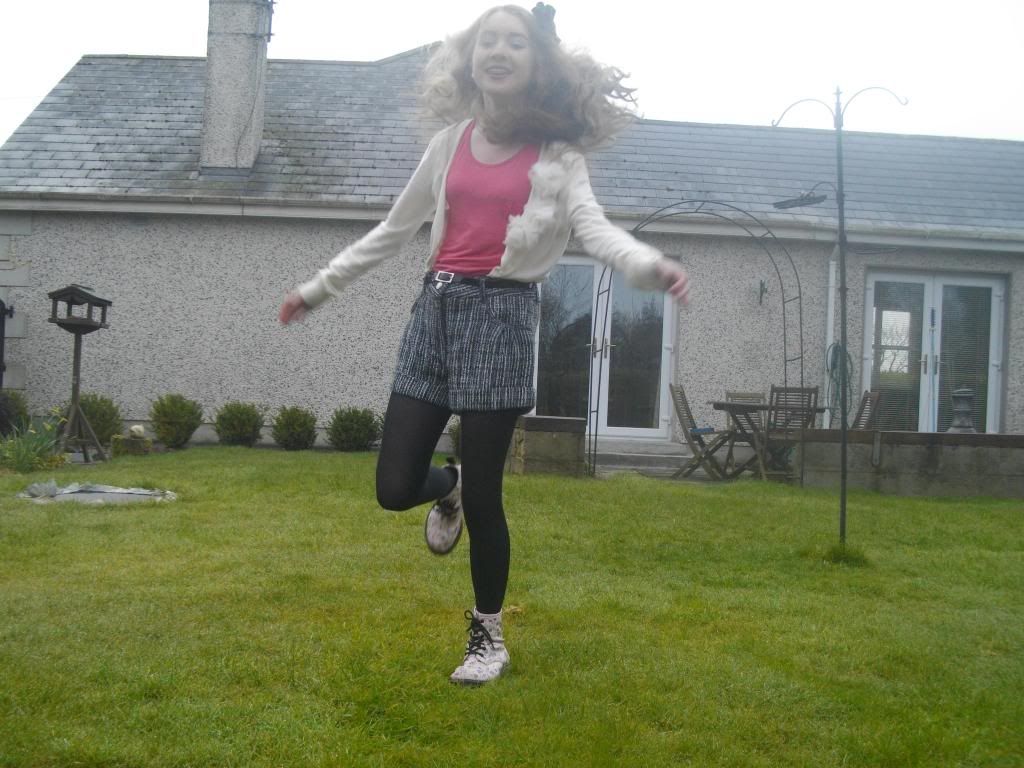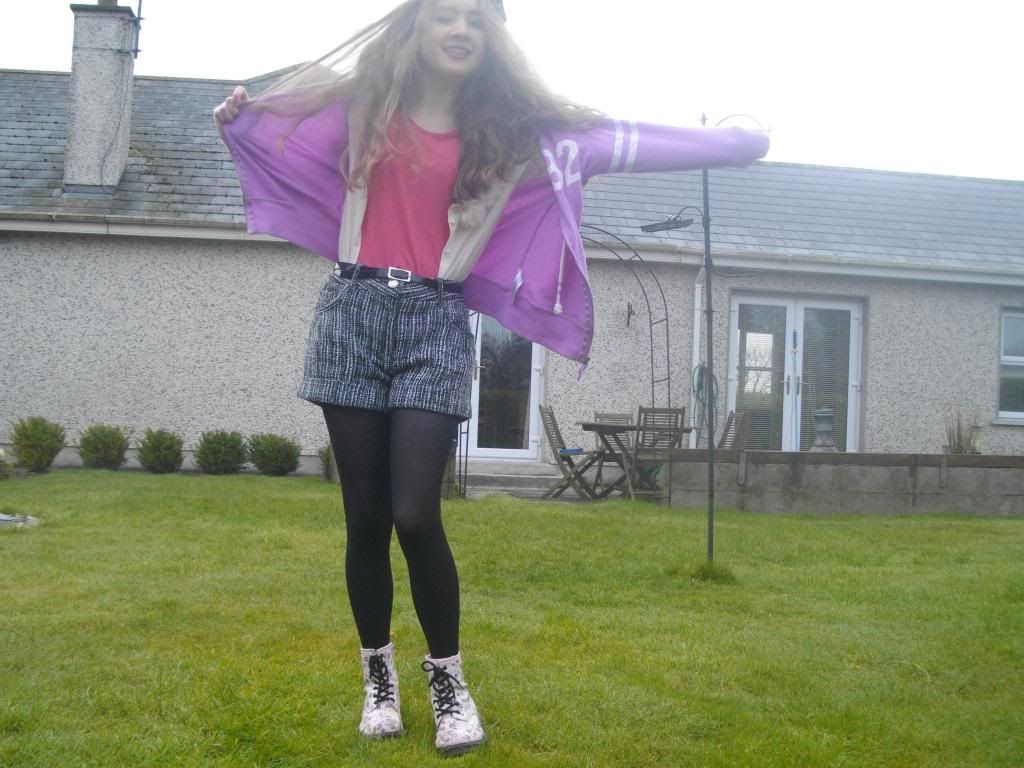 Hey everyone,
Today I went shopping in a different bigger town with my Mam because she was looking for clothes for my brother's conformation and I was looking to spend birthday money on summer clothes.
Rain was due for 11am and came well before then I add so we didn't exactly want to get soaked walking up and down the streets so we were aiming to leave just after nine in the morning which meant me getting up at a school hour of the morning waking up to the dullest skies possible holding clouds about to pour the heavens full of rain which did fall.
I managed to take a few photos of my outfit before we left and just as we got into the car the rain came down - Typical. Despite the bad weather, I managed to get away with wearing more summer like clothes today like my gorgeous coral frilly sleeved tshirt accompanied by an ivory cardigan and a pair of material shorts. But I got chilly taking the photo's outside so I threw on my purple hoodie. I also found the time to film a tutorial of my makeup this morning but that won't be up for another few week so I am a very surprised how much I accomplished in less than two hours on a rainy Saturday morning.
We looked in so many shops but in the end Penneys was our best bet ! My Mam bought her blouse for my brother's conformation in there and I also bought some lovely clothes on the sales rack. When we came back home, I also bought a blouse that was on sale in Dunnes that I've been admiring since early March if not before then so I'll have a haul up midweek. One of the best parts of the day was eating chips in the car after running through the wind and rain all day and I also bought me and my Mam a delicious chocolate muffin in The Bagel Bar that had chocolate sauce running through it. We were also in a health shop where there were so many incense stick scents - From Blueberry to French Vanilla - You name it, Unfortunately I didn't buy any but I hope I'll buy some next time we're there. I spent the rest of my afternoon on FaceTime to my best friend which was quite funny and also watching even more IMATS vlogs.
Only seven weeks left of school and then it's three months of holidays,
Grace x
FACEBOOK
|
EMAIL
|
INSTAGRAM
|
YOUTUBE