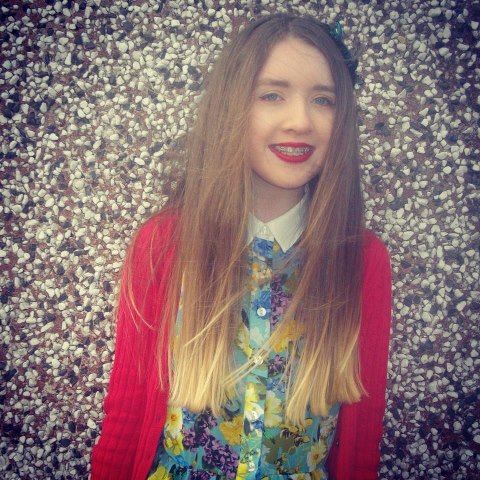 Dunnes Stores cardigan | Penneys blouse.
Yesterday I got the ends of my hair dyed ombré in the hairdressers which is something I've wanted to do for ages and it happened !!!! I'm so happy how it turned out it has three colours at the end - A shade lighter than my natural hair colour, A shade lighter again and then bleach. It turned out amazing at the ends because apparently it dyed better on my ends because I had "virgin hair" basically I've never dyed it before.
I'm really looking forward to summer now because I can dye my ends a crazy colour where it's bleached.
Have any of you's dip-dyed or got ombré done to your hair ?