*** UPDATE : The #bbloggers topic this week will now be 'General Makeup / Beauty' instead ***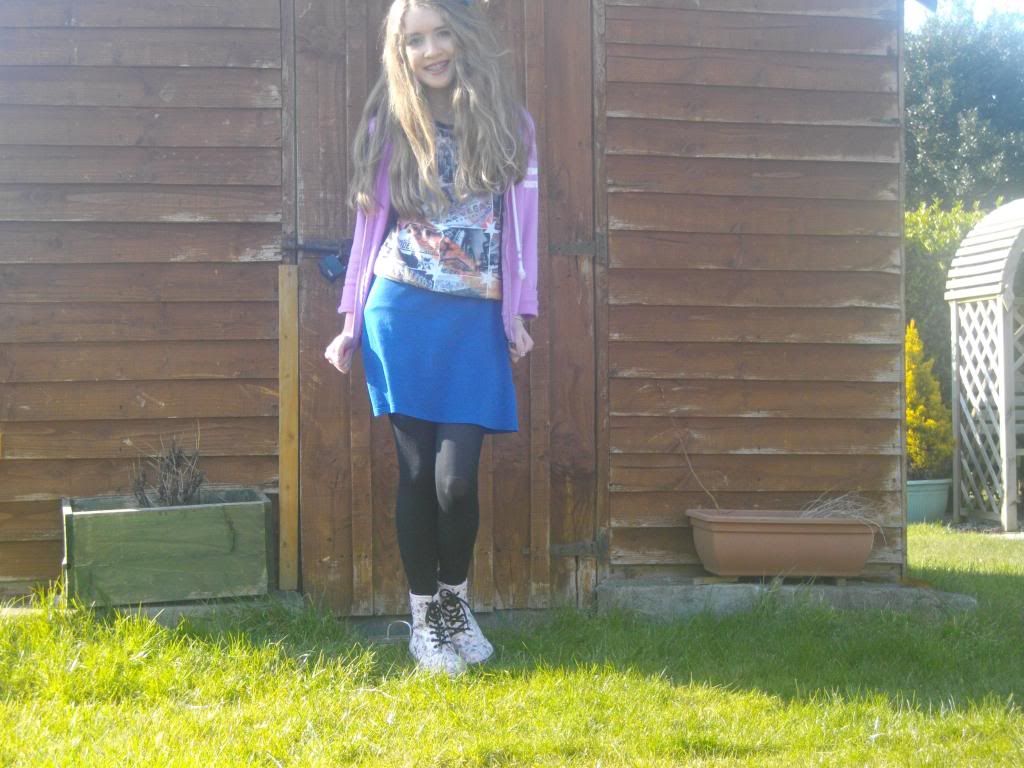 Dunnes Stores hoodie | Dunnes Stores tee | H&M dress | Dunnes Stores doc boots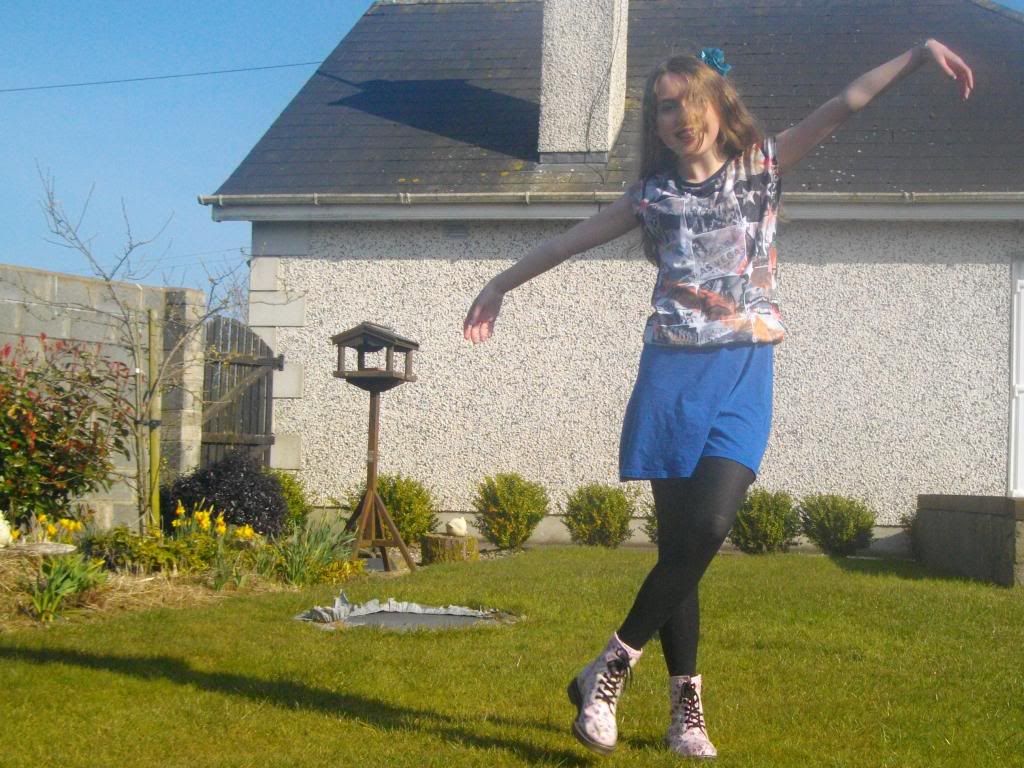 Hi everyone !
I can't believe it's the final day of the Easter Holidays - It feels like it went on for so long yet I don't even feel half ready to return. I will be able to keep up with posting twice a week for the moment but as we exit April I will unfortunately be cutting down to only once a week or two at weekends because of summer exams. I know that stinks but I'm bad at studying so I have to drum everything into my head for ages every night which is usually when I work on blogposts.
We've had amazing weather this week which in Irish terms means the sun being out the sky being blue and the temperature being 10 Degrees Celsius. Yesterday it was quite warm and warm enough for me to shed off my winter coat and venture out in just a hoodie over my outfit instead. I thought that the orange stripes throughout this city pattern t-shirt I recently bought with the remains of my Christmas money would look good alongside my favourite blue jersey dress from H&M. It's still only April so I didn't feel ready to venture out of my tights or doc boots yet unfortunately seeing as it's now pretty dull cloudy and cold today.
So tonight as usual I'll be online at the #bbloggers chat on Twitter but the link to the poll has been down all week and hasn't worked for me at all so I'm wondering is this the same for everyone else and does anyone know what the topic is tonight ? I guess I'll just have to check their Twitter account and ask but they haven't posted the #bblogger hop blogpost yet so maybe their blog's a bit messed up.
So that's all from me for today, This time tomorrow I'm in English - Yay. You can hear my sarcasm from miles away but atleast I will get back into routine again. Comment with your Twitter usernames if I don't already have them if you're joining in the #bbloggers chat tonight.
See you's midweek,
Grace x
#bbloggers blog ~
http://bbloggerschat.blogspot.ie/
FACEBOOK
|
EMAIL
|
INSTAGRAM
|
YOUTUBE