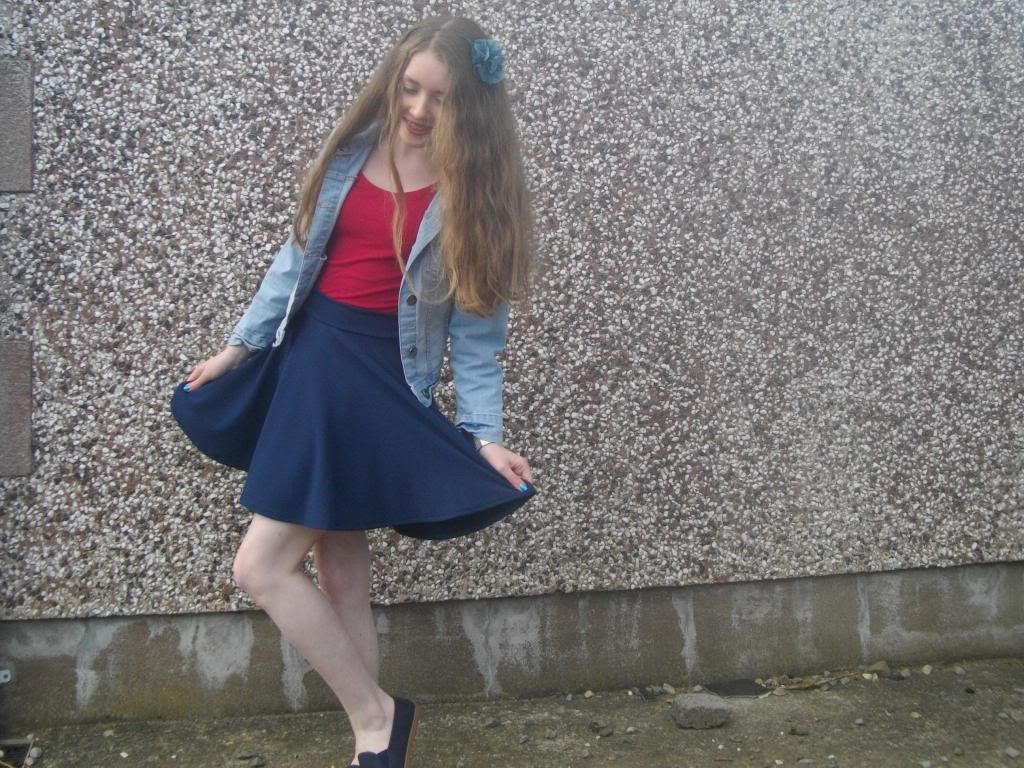 Penneys tee | Bella Moda skirt | Dunnes Stores denim jacket | Shoes also from Dunnes |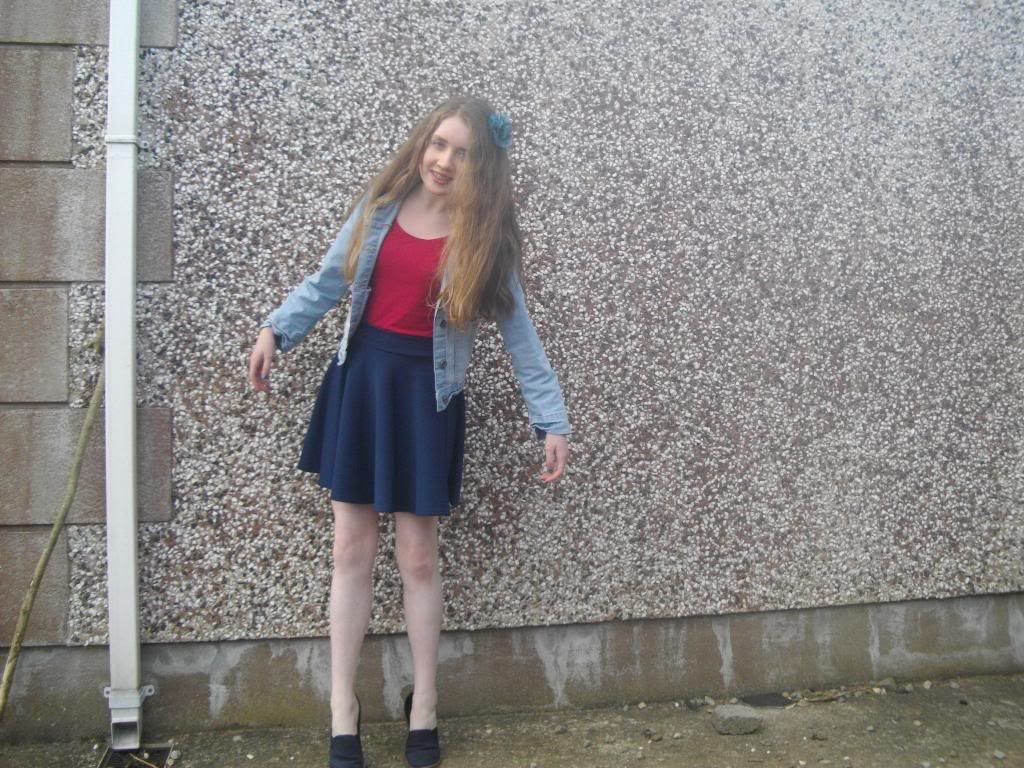 Hi everyone,
Today was an *Irish heatwave* i.e a warm sunny day when the temperature is up to 15 degrees Celsius again today. I wanted to test my new tripod
(Thank you nanny for the late birthday present !)
so I hopped out of my stuffy uniform into some more summery clothes because what a better day to do so especially when it's the weekend.
Please excuse my awful "poses" I was feeling awkward. I decided I'd put on my skater skirt because I really should be wearing it more often and it's so lovely, Light and not too short or long - It looks short in the last photo because for some reason I'm on my tippy-toes. I haven't worn my denim jacket in a while and it's perfect for these warmer spring days and preventing me from getting chilly because it's not summer yet.
In other news, Plum and Truffle were becoming quite fond of the tripod causing concern for the fact one kick from Plum and the tripod would be have a rest on the floor. I haven't had a great week and it mainly consisted of near to meltdowns, Mouthing swear words because everything kept messing up and being a socially awkward and anxious penguin - Not a great week all in all, but there'll be a positive end to the week tomorrow when I visit the hairdressers.
See you's soon,
Grace x