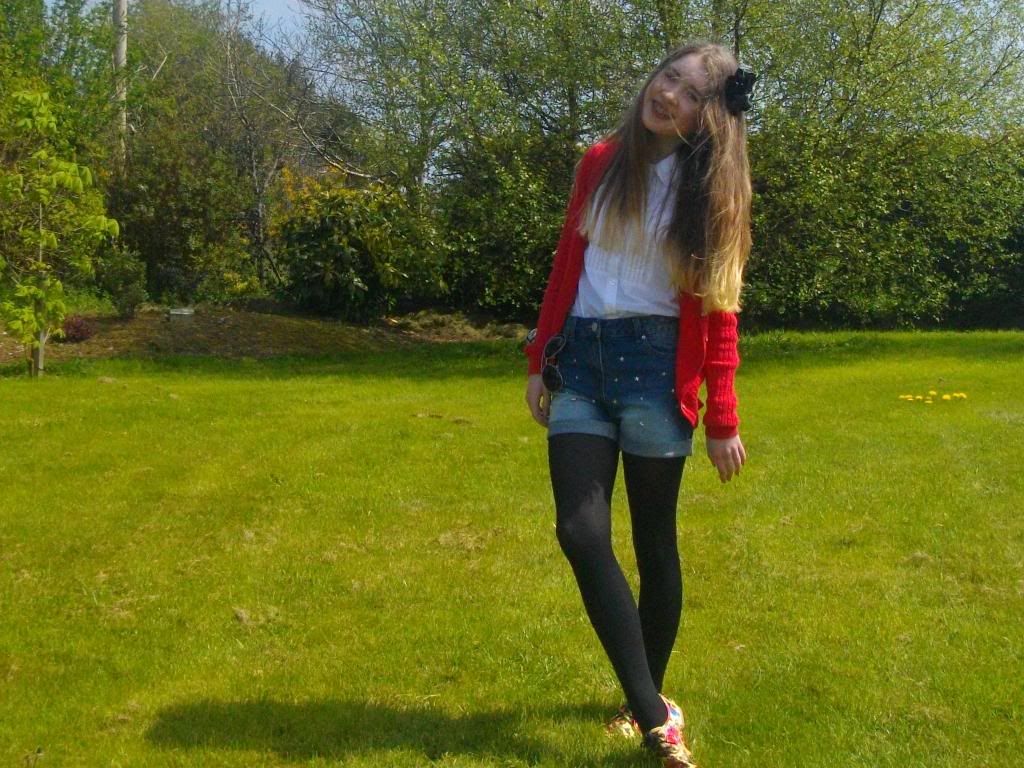 Old blouse unknown | Cardigan unknown | Dunnes Stores denim shorts | Brogues from local shop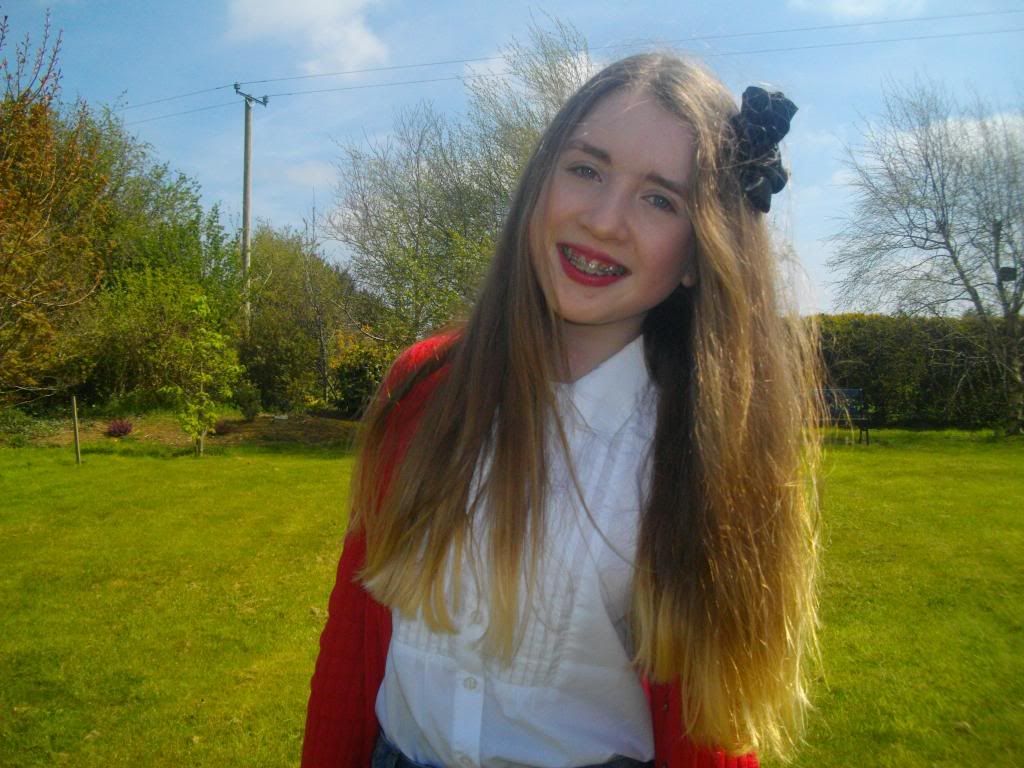 Hi everyone,
Today I finally got some proper use of my tripod when I took some photo's of my outfit, Most of them not in this blogpost because there were too many random ones.
I couldn't wait any longer to wear this gorgeous pair of denim shorts I bought about a month ago for summer so I teamed them up with a sleeveless blouse
(DIY woop woop.)
a red granny-like cardigan
(reason for the lyrics change.)
tights and patterned brogues which I'm also in love with.
It's the last day of the long weekend which I'm so very sad about. I've began studying for summer exams and it's a pain in the ass because I have motivation issues. Especially when I've a friend
(Lucyyyy !)
talking to me on Facebook and a new 'Draw My Life' video up on YouTube literally every hour calling to me like "watch meee, You know you want to". So I've taken to hiding my iPod and blocking where I've hid it out of my head so I forget but that's not helpful when I forget where it is later on.
My brother's conformation is on Friday
(Day off wooooop !)
so I'm hoping to do a video of my outfit as well as take a photo of it of course and if I get up early enough to in the morning. They will be up sometime over the weekend because I'm very busy on Saturday too.

See you soon,
Grace x