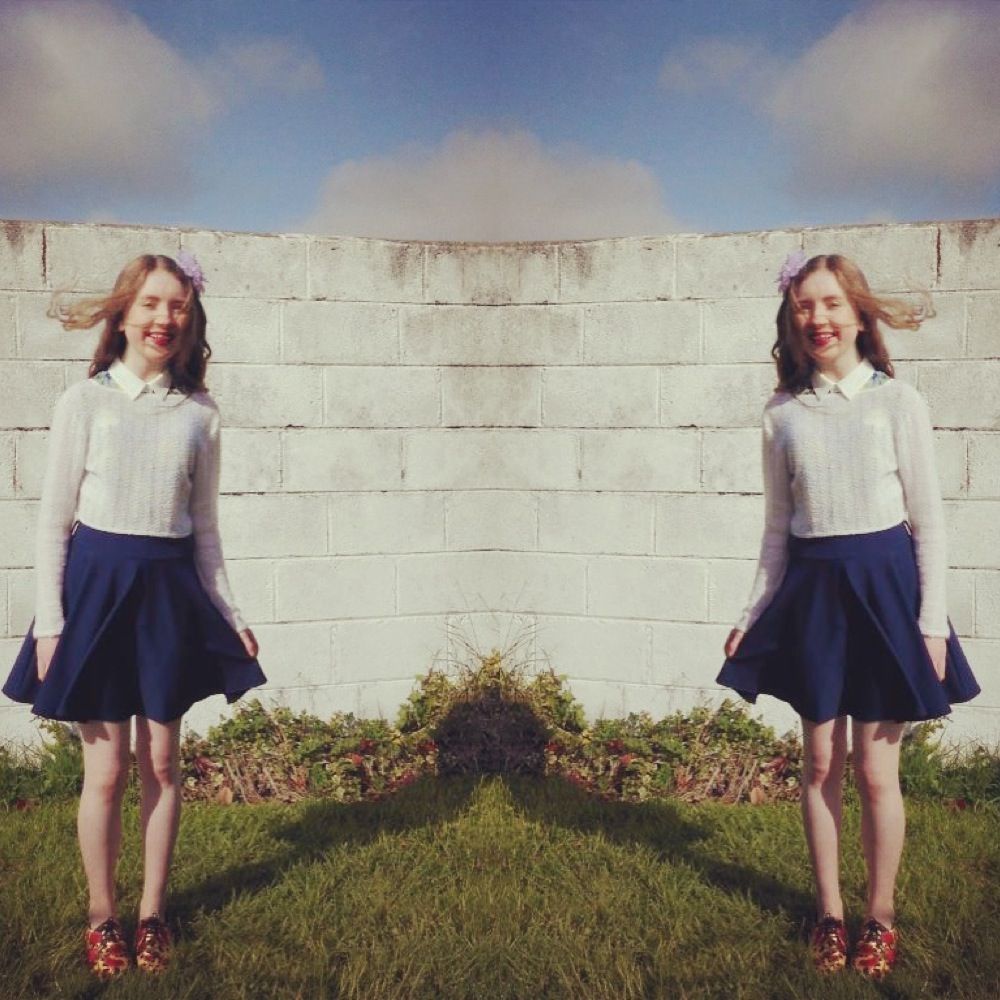 Dunnes Stores cardigan | Penneys blouse | Bella Moda skirt | Shu4U brogues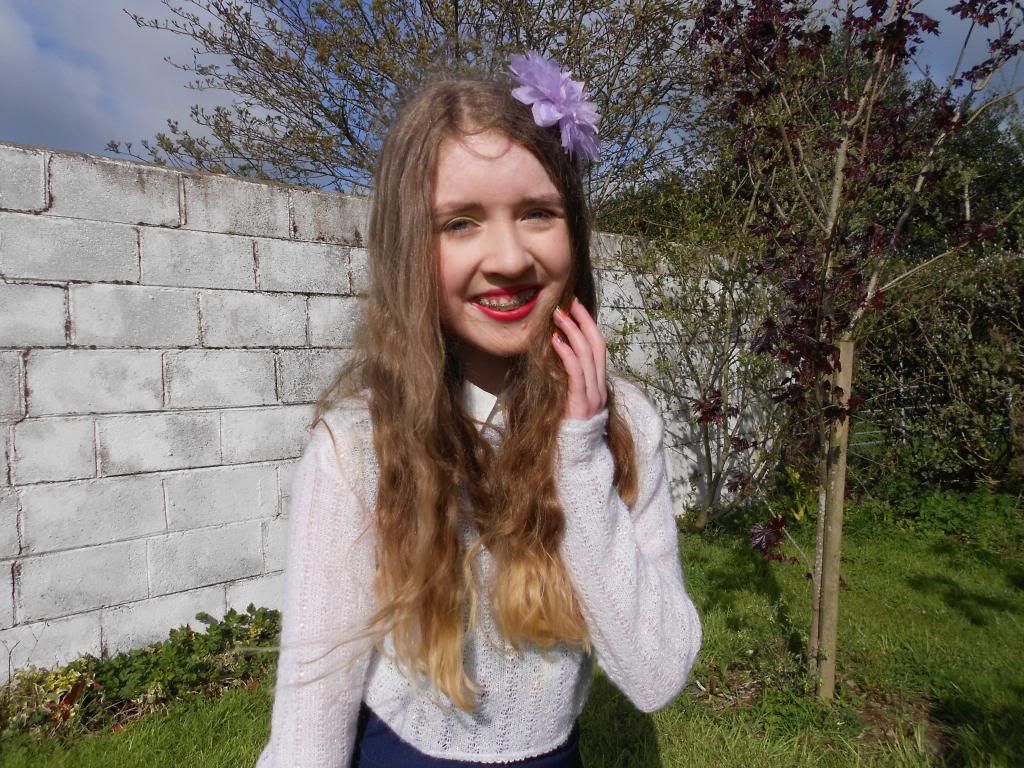 Hi everyone,
I have pretty much told you's this in the last three blogposts but on Friday my brother made his conformation and as promised, Between lots of rain showers I managed to take a few photo's and film a video of my outfit and I'll explain the absenteeism of the video here in a minute.
I'm wearing this gorgeous floral blouse from Penneys which I think I've shown you's once or twice before underneath the white cardigan from Dunnes worn back to front as jumper as per usual. I'm also wearing my navy circle skirt from Bella Moda and my favourite
(and only.)
pair of brogues from Shu4U.
As I'm writing this, Blogspot is being an idiot and won't let me add my YouTube video to this blogpost - Again, As usual. If you want to watch it
(I'm presuming you's would all love to watch it ;)) !)
here's the link to the video and don't forget to give it a thumbs up and subscribe to me if you haven't already
http://www.youtube.com/watch?v=lDvi21Y7kXc
I've eaten so much junk this weekend, I never want to see a chip or fizzy drink ever again because I'm sick of the sight of them ! I've also done no pilates
(for my back.)
or studying since Wednesday and Thursday so I am off to return to the real world.
See you's next weekend,
Grace x
FACEBOOK
|
EMAIL
|
INSTAGRAM
|
YOUTUBE