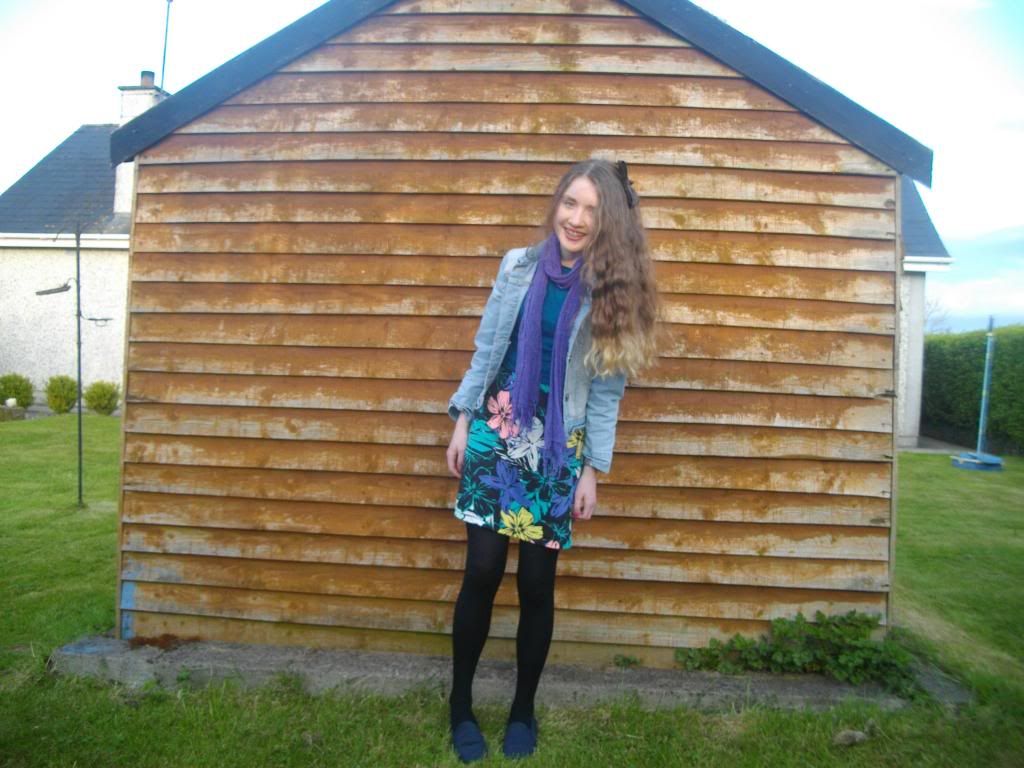 Dunnes Stores dress | DS denim jacket | Penneys tshirt | Scarf my aunt brought back to me from her holiday | DS shoes
Hi everyone,
I was too busy to blog over the weekend which is why I haven't done a blogpost in ten days which is ridiculous I know and I'm very sorry but I was on a break from studying this evening so I decided to change out of my ugly uniform and go outside to take a photo of what I changed into.
I tied the back of this teal green tshirt to make it shorter and less flimsy and wore this gorgeous purple scarf my aunt brought back from her holiday and I adore this scarf its so pretty. The teal and the green brought out the teal green and purple flower prints throughout the dress. I also put on a denim jacket to keep warm and tights because our only heat came yesterday for about three hours.
I got elastic bands for my braces today but I took them off after dinner for a while. They are so awkward and annoying and it's going to take a week or two to get used to them. As you can imagine my friends with braces have been so reassuring, One telling me about how she's swallowed four elastic bands. That is sarcasm.
This is my last full week of classes and then next Tuesday the dreaded summer exams begin so I'm on a roll right now when it comes to revision but I'll be talking to you's on Saturday when I take a break !
See you's,
Grace x