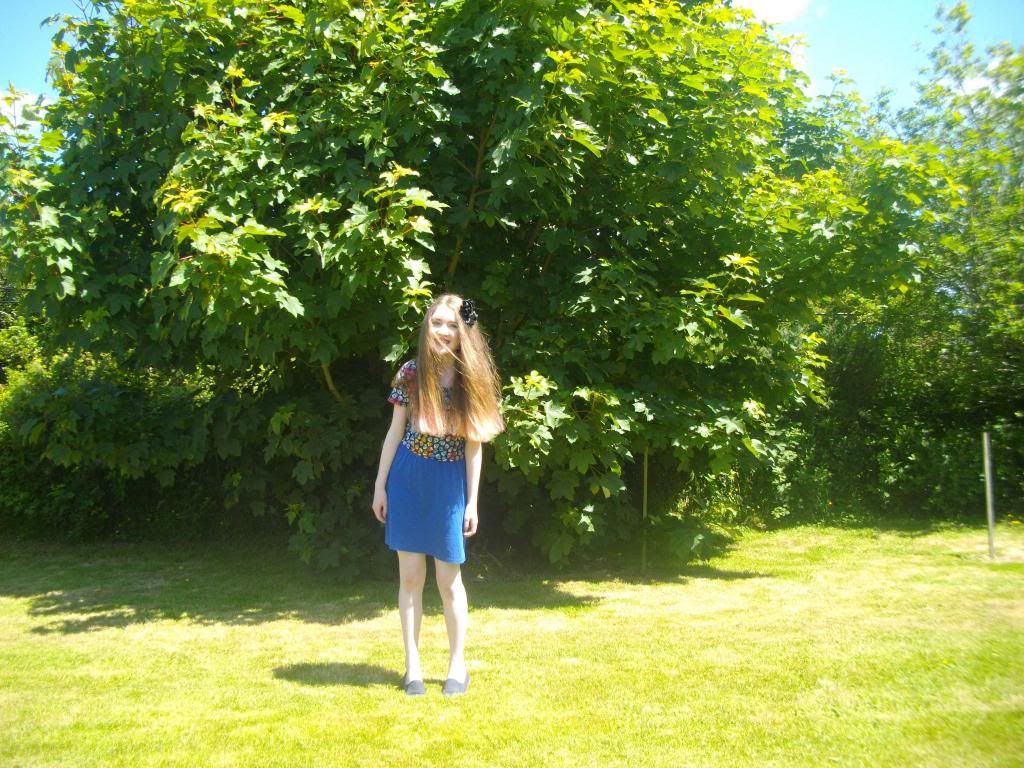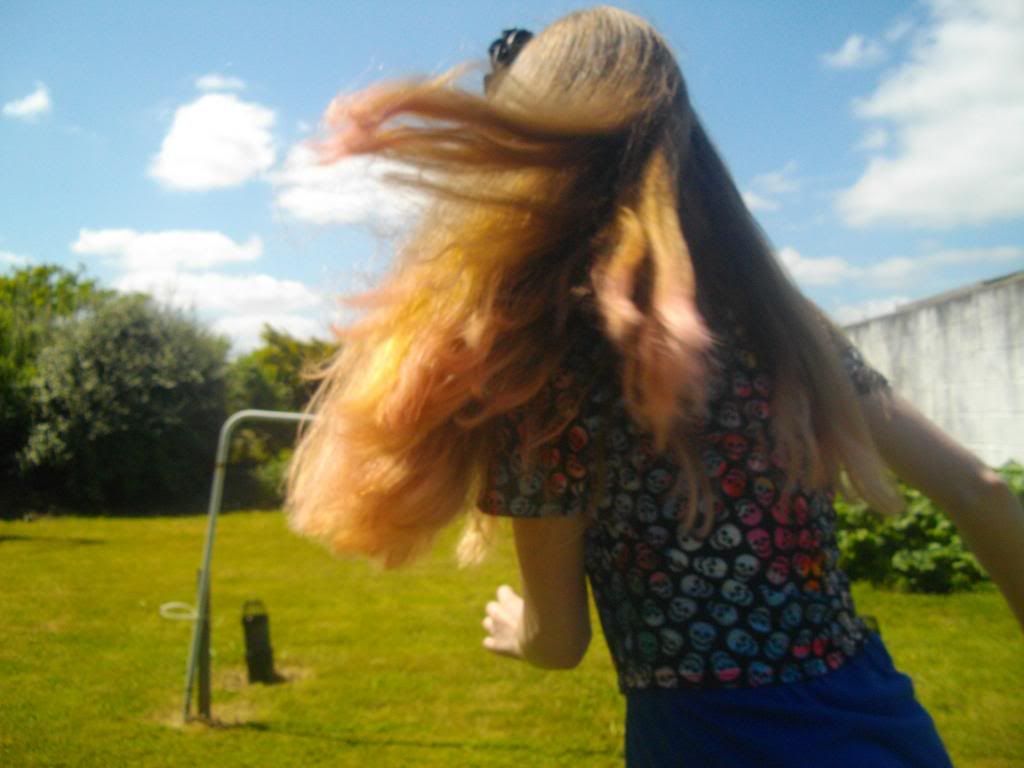 Skull print crop top | H&M dress | Dunnes loafers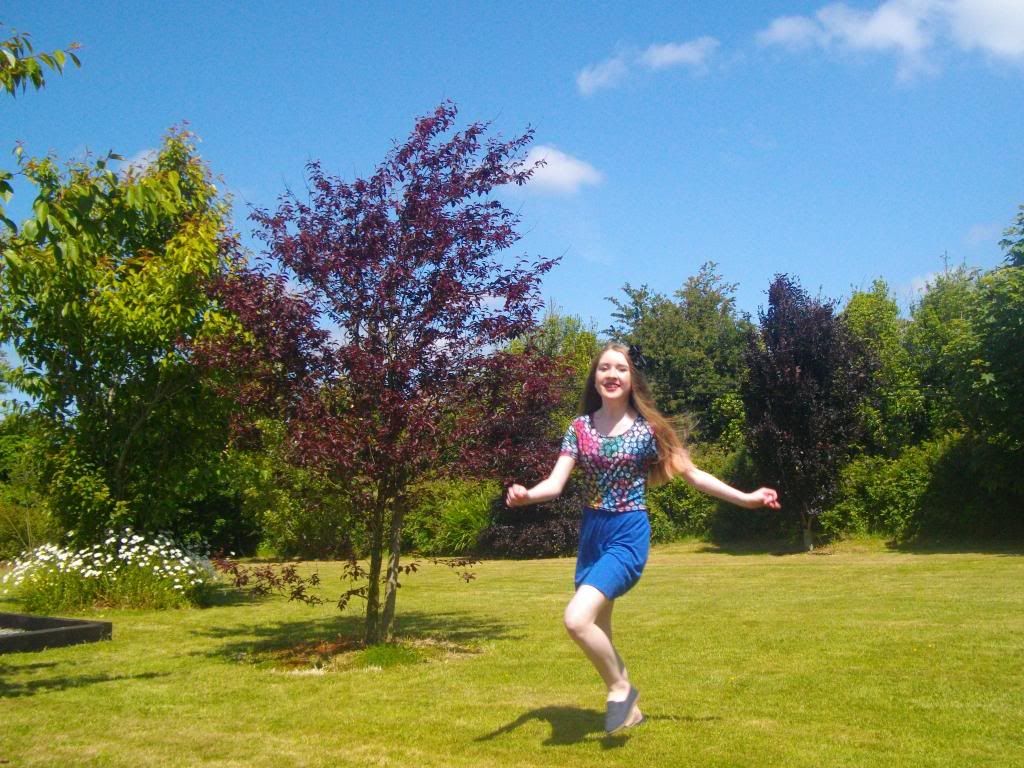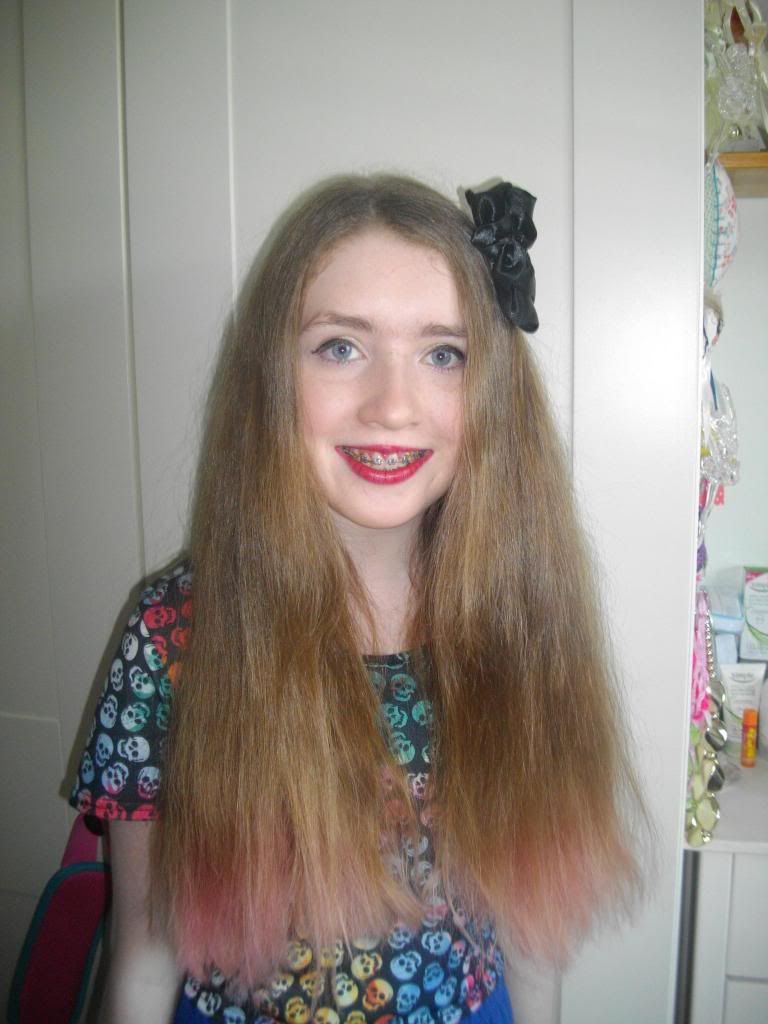 Hi everyone,
Today I'm doing a collab blogpost with
Gaby
and
Jane
and there were suppose to be a good few others joining in as well but they were either on holidays or ... We
forget to
never told them. Oops.
Our blogposts are suppose to be based on
Stilababe09's 'Day in the Life' video
but mine looks far from it. As usual we organised it by the 'power of Twitter' and as usual I was about five minutes behind in the conversation and asked asked fifty questions and got confused equal amounts of times. We thought of a similar post to our Easter one & then
Jane
thought of 'Day in the Life' which became the result as you see !
Anyway so we're all doing this on Wednesday 19th June and posting it that evening or the next morning, but I know that mine is probably up alot earlier than
Jane
or
Gaby
's because I have play rehersals for three hours tonight ! I didn't really do anything interesting today besides go food shopping with my mam. I would've taken photo's of what I did but I didn't want to bore you's with photo's of organic milk and Kit Kats.
This morning my mam used the Topshop hair chalk that I
mentioned on Monday
on my ends and it did go on grand but almost half of the chalk broke into little pieces all over the floor so there was like half of the six euro I paid gone wasted. She also straightened my hair because it was looking dead and if I was to attempt straightening it I wouldn't be typing this because my fingers would be too burnt and dead to move. Makeup wise I'm wearing the usual 17 Lasting Fix lipstick in Showcase and I'm also wearing Essence 2in1 eyeliner with Essence Cream eyeshadow and a triplet neutral eyeshadow palette I got in Kris Kindle from a friend at Christmas.
I'm also wearing my new rainbow skull print crop-top-which-isn't-a-crop-top-on-me-yet-because-it-reaches-my-waist that I'm obsessed with over my H&M jersey dress. The dress is elasticated just above the waist where the crop top ends and is designed to showcase our best features. Not. That basically means making my huge hip and then my non existent hip look obvious. The sooner I sort out the non-existent hip, The sooner the other hip will hopefully share some of it's hip with the non-existent hip.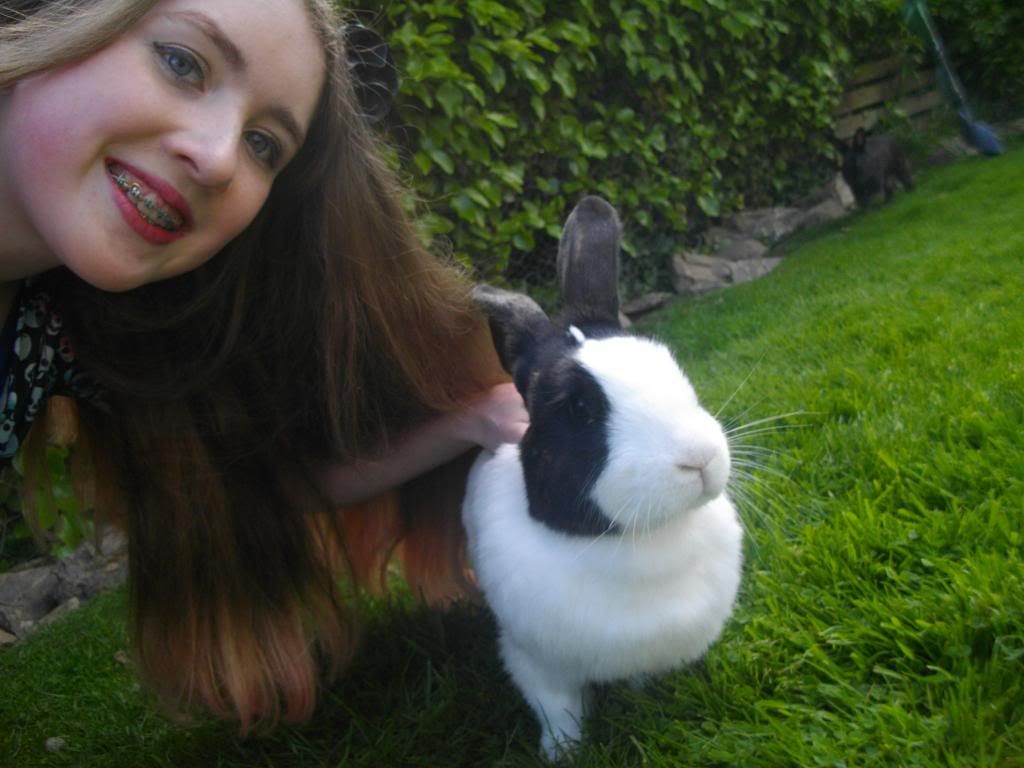 Plum and Truffle have just had me chasing them home for the best part of fifteen minutes. As a last minute resort my mam called Evan out to help me. Mabel the chicken also flew down nearly on top of me this morning. This when we hashtag first world problems.
So that's today's blogpost and be sure to check out both
Gaby
and
Jane
's blogs which I have linked in throughout the post whenever they're mentioned. And if you thought this post was long prepare for Friday's. I haven't even typed it up yet but I know it was three A4 pages long when I wrote it and I've still bits to add.
See you then,
Grace x