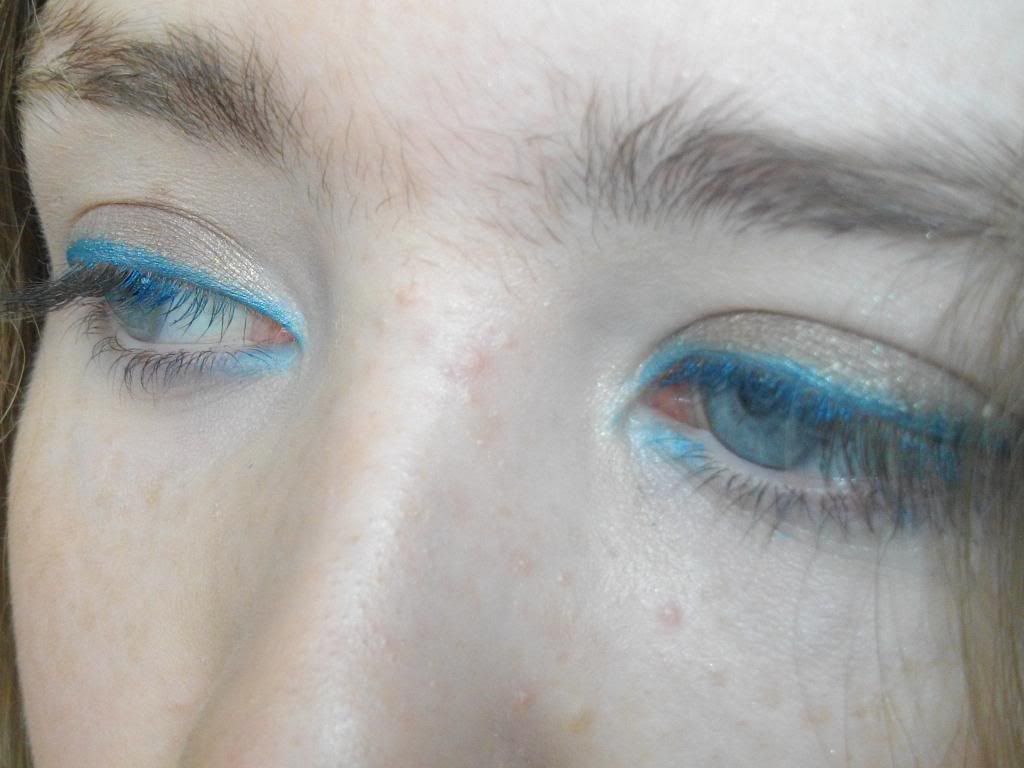 Hi everyone,
It's most definitely that time of week again where you get a close up of my untidy furry eyebrows and hear the sound of my awkwardness because I've uploaded my weekly video.
This week I reattempted a makeup tutorial I did last summer and it's fair to say I did a better job last year
(and my eyebrows were at the same stage of furriness.)
. If you want to read that tutorial its somewhere in the archives !
I'm always in a rush editing because Windows Movie Maker freezes more than the North Pole even during summer which is why I forgot to add in the name of the stuff I used and why the music stopped halfway through and then I didn't realise that and never added more music.
So here's the tutorial and I hope you enjoy
If you are wondering what I used
~ Maybelline FIT Me concealer and powder
~ Collection eye pencil
~ Essence cream eyeshadow in 02 Glammy Goes To and unknown neutral eye palette
~ Essence Multi Action mascara
~ 17 Lasting Fix lipstick in Showcase
ALSO
!
1st of July
an important date for bloggers because
Google Friend Connect will become extinct
so be sure to make a
Bloglovin'
account and follow me on it ! The link to Dainty Sprinkles is on the right hand side but
click here
to go straight to it. This is also the date that
nominations for Blog Awards Ireland close
so there's still a week left to vote if you haven't already and thank you so much to everyone who was voted for Dainty Sprinkles.
So I hope you's enjoyed the tutorial and I'll see you's soon,
Grace x