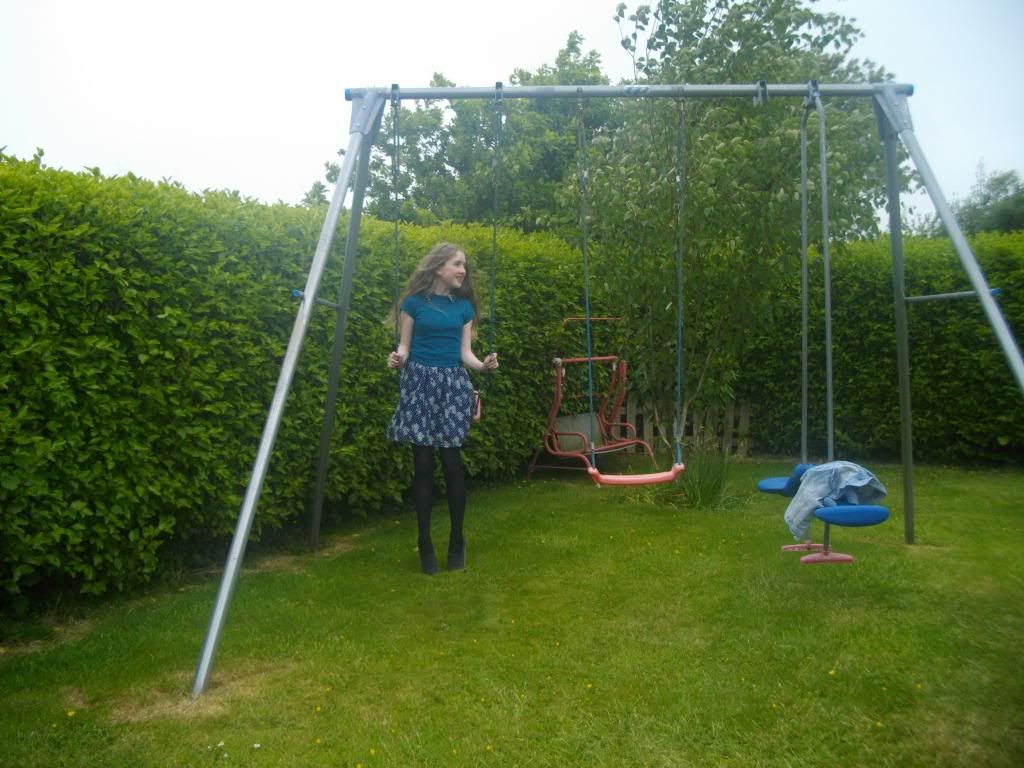 Dunnes collared dress | Penneys tee worn back to front | Dunnes shoes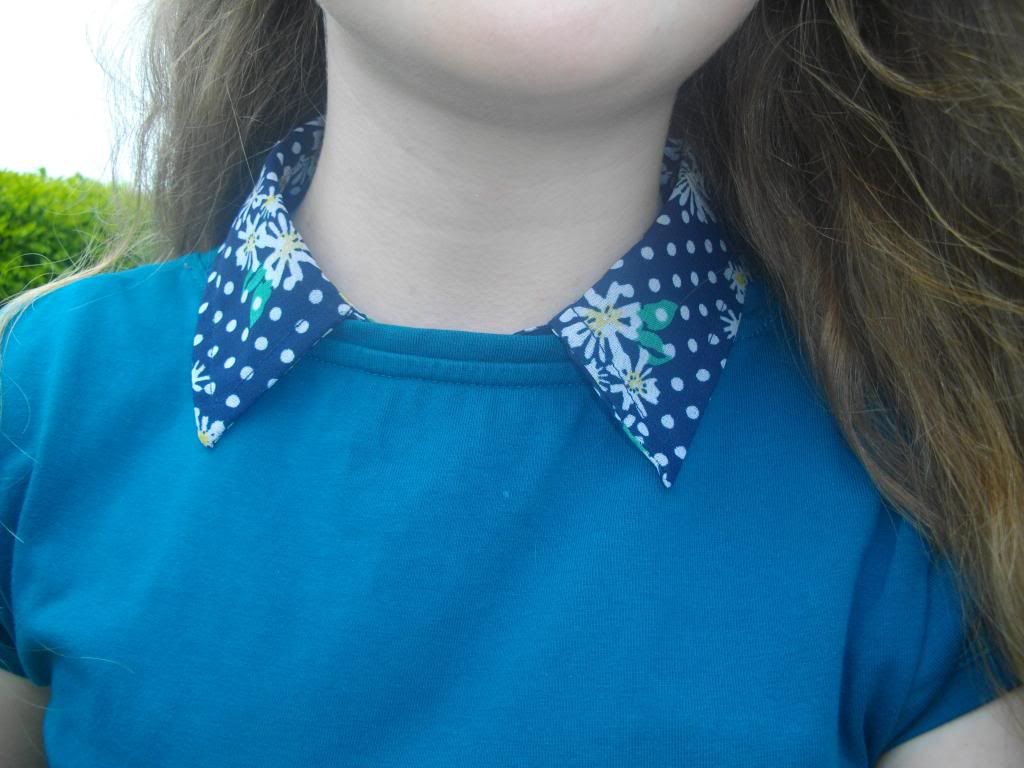 Hi everyone,
This morning I woke up to the expected which was rain rain and more rain doom and gloom. Yes the typical Irish summer and arrived home from it's holiday to mainland Europe where it did it flooded everywhere.
Luckily though these outfit photo's where taken yesterday evening when it was not raining yet but covered in dark clouds and gloom so don't be fooled by the camera's flash lights ! I was wearing my Penneys teal green tea worn back to front rolled up the usual over this incredibly cute dress from Dunnes that I got a few months back. I thought it would be a waste of an outfit if I didn't show you's because I'll probably wear this combination so many times over summer especially with tights if the weather keeps up with this yes I'm back in tights because it is way too rainy and cold to go without them which sucks. I'm beginning to not believe in summer as if it's the tooth fairy or something I don't know.
See you's,
Grace x