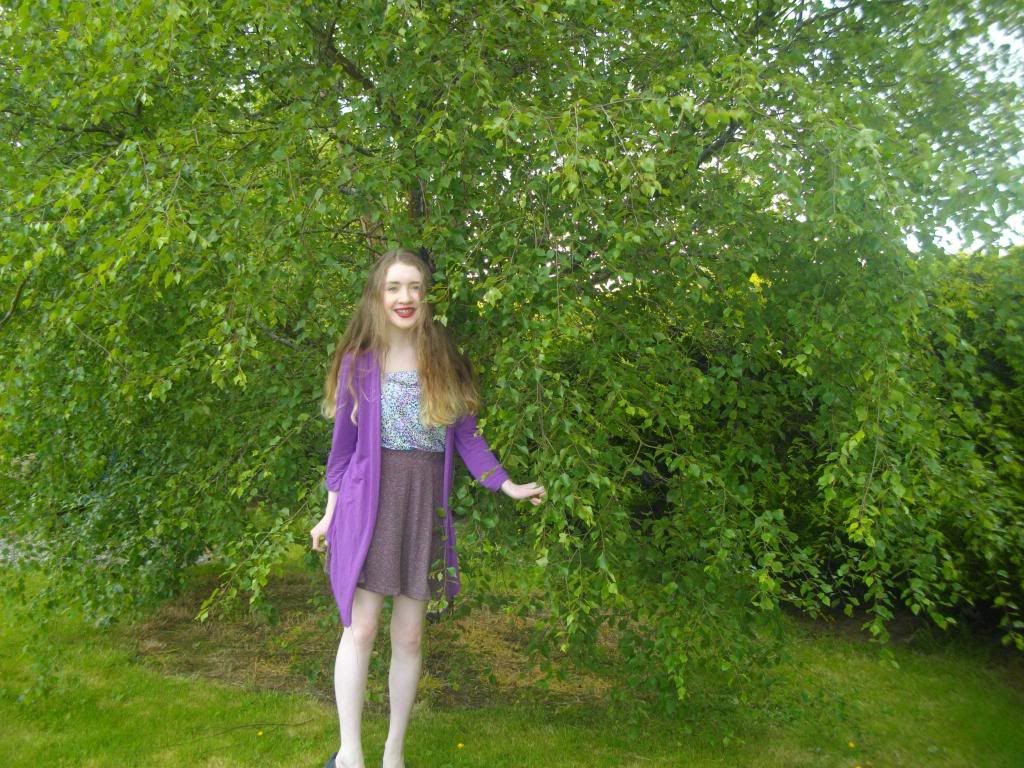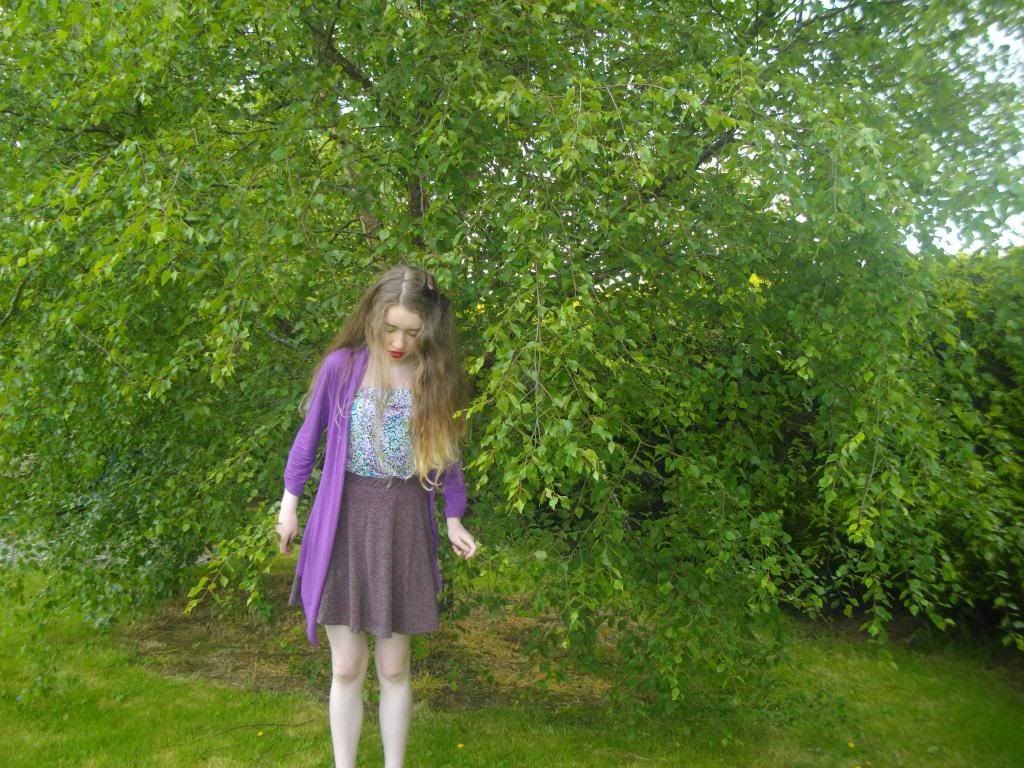 H&M playsuit | Topshop skirt | Penneys cardigan | Dunnes Stores loafers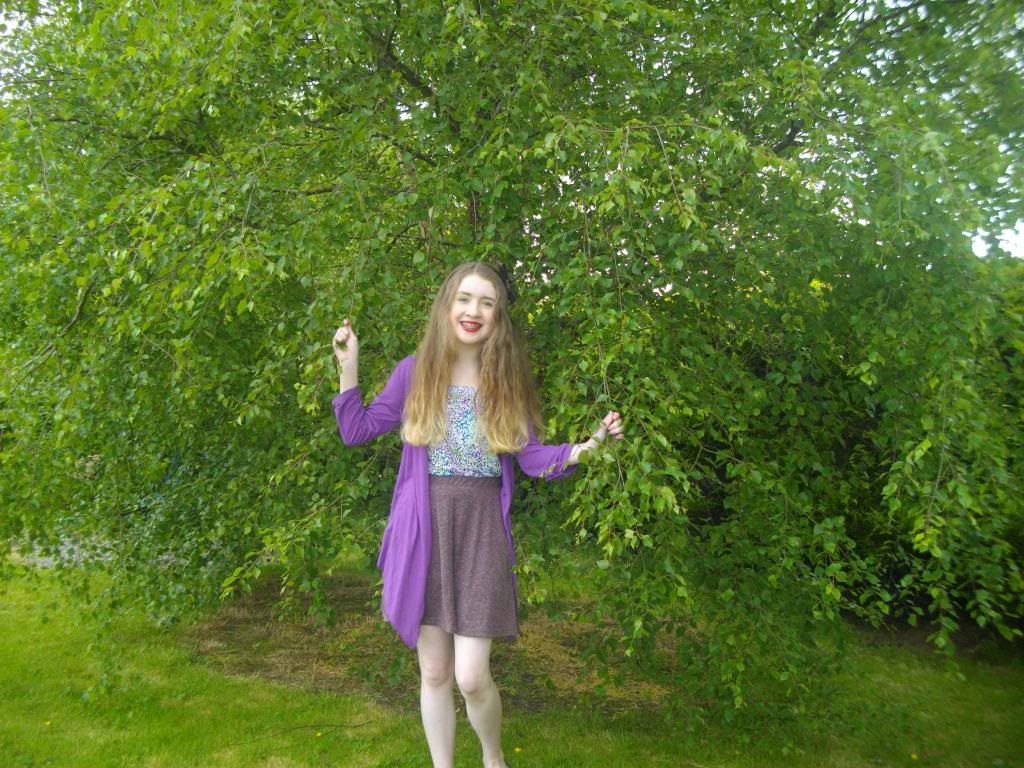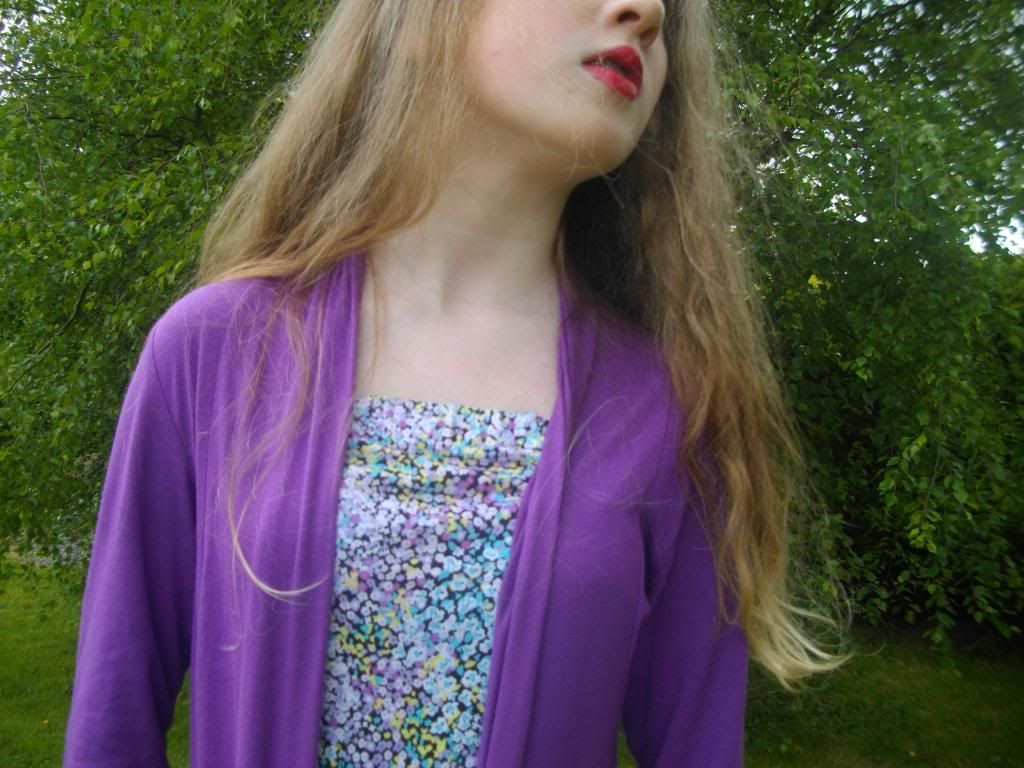 Hey everyone,
I've been getting quite used to the heat to the point I don't even feel it anymore. Apparently it was very warm today but I didn't feel it so I wore my favourite Topshop skirt over my H&M jumpsuit which ended up being quite disastrous because the elasticated waists of the jumpsuit and skirt on top of eachother ended up feeling too tight and I also have very bad hay fever at the moment - It's awful !
My makeup was bright as ever today as I've gone back to my colours. I had a hiatus last week from my bright palettes where I tried wearing neutral eyes but I number one don't want to feel like I am in school and also simply don't have the eyeshadow for a neutral look but I will sort that out before September. My eyeshadow compartment is made up of mostly brights and today I used the green in the crease and yellow on my inner corners from the Essence Quattro palette in 07 Party Animal which is not sold anymore by the way the unfortunately axed it and I also wore Essence mono eyeshadow in 60 Kermit Says Hello on my outer corners.
I don't have photo's of this but as you can see my brother came outside while I was taking these outfit photos and he was hitting a shuttlecock with a badminton racket and of course the shuttlecock would have to get stuck in the cherry blossom tree
(not the tree I took outfit photos infront of.)
but not anywhere in the cherry blossom tree but the very top of the cherry blossom tree. Not just that, but my brother through several sticks at the tree and a sweeping brush in an attempt to retrieve the shuttlecock and nevertheless they all got stuck right beside the missing suspect
(i.e shuttlecock.)
too.
So that's today's blogpost and be sure to check back on Friday when I'll be talking specifically about DCD and coordination issues.
See you's,
Grace x