Penneys tee | Evita skirt | School shoes
Hi everyone,
I'm very sorry there hasn't been a proper blogpost since Tuesday, It has continuously rained so I've been unable to take decent outfit photo's. Also thanks to everyone who was given me such lovely feedback to my last post, The first blogpost of the 'series' will be up next week and I wrote it last night at midnight but now I have to type it up hashtag effort.
This outfit post was suppose to be set outside in the sun but 'summer' has been gone since last Sunday and it is physically impossible to go out in the lashing rain. It's also incredibly dark and gloomy which is why it looks like it's nightime in these photo's. I wore this outfit to rehersals of the local play
(I'm in the ensemble !)
with my denim jacket but I've already worn this outfit many times since we got our holidays especially when we had an actual summer. I love the fringe-cut sleeves and ends on this tee I got in Penneys last year they give it a very festival feel.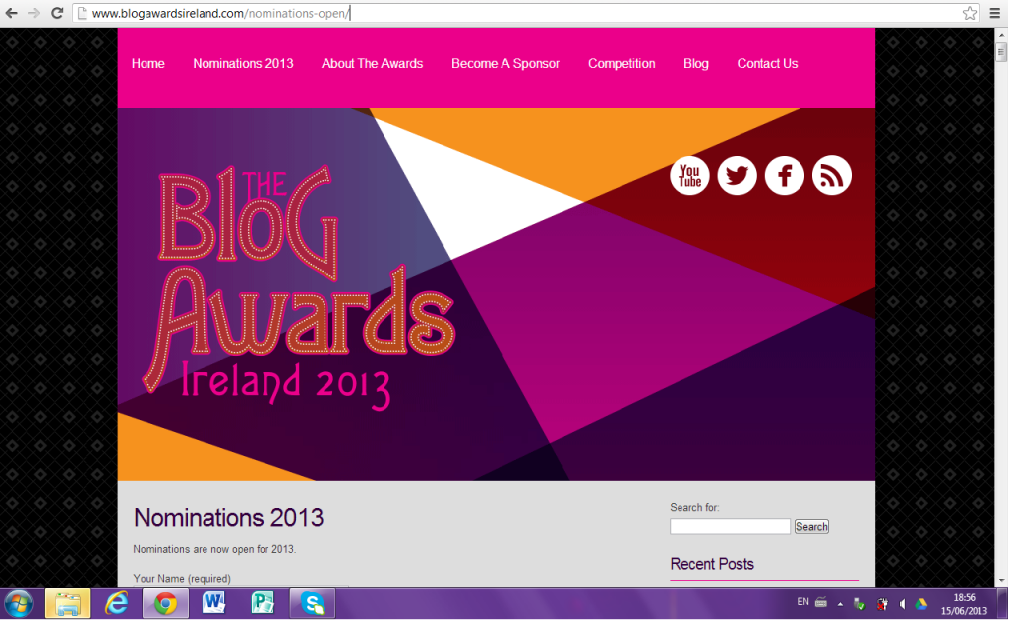 I hate to sound like a beg but while most Irish and British bloggers right now are asking to be nominated for the Posh Fashion Awards, I've different blog awards to talk about ! The Blog Awards Ireland 2013 is open for nominations and it would mean alot to me if you could nominate my blog in whatever category you think my blog fits into if that makes sense
(e.g. Best Photography Blog, Best Personal Blog, Best Youth Blog, Best Beauty/Fashion Blog or
Best blogpost.)
. Just a little side note, That if you're nominating me for Best Youth Blog I was born in
March 1999
. There are so many categories and you can nominate in every one of them but obviously not mine in every one of them because mine only suits a few hah !
Anyone of any nationality can nominate but the blog you vote for must be an Irish blog
. Seeing as there are so many categories you should consider nominating one of the blogs on the side listed awesome people such as Niamh, Gaby, Maeve, Jane, Kate or Aveen ! The link to nominating is
http://www.blogawardsireland.com/nominations-open/
and thank you if you nominate Dainty Sprinkles !
P.S If you know of any good Irish blogs please comment below with them I have realised I read damn all Irish blogs so your suggestions are welcome !
See you's,
Grace x