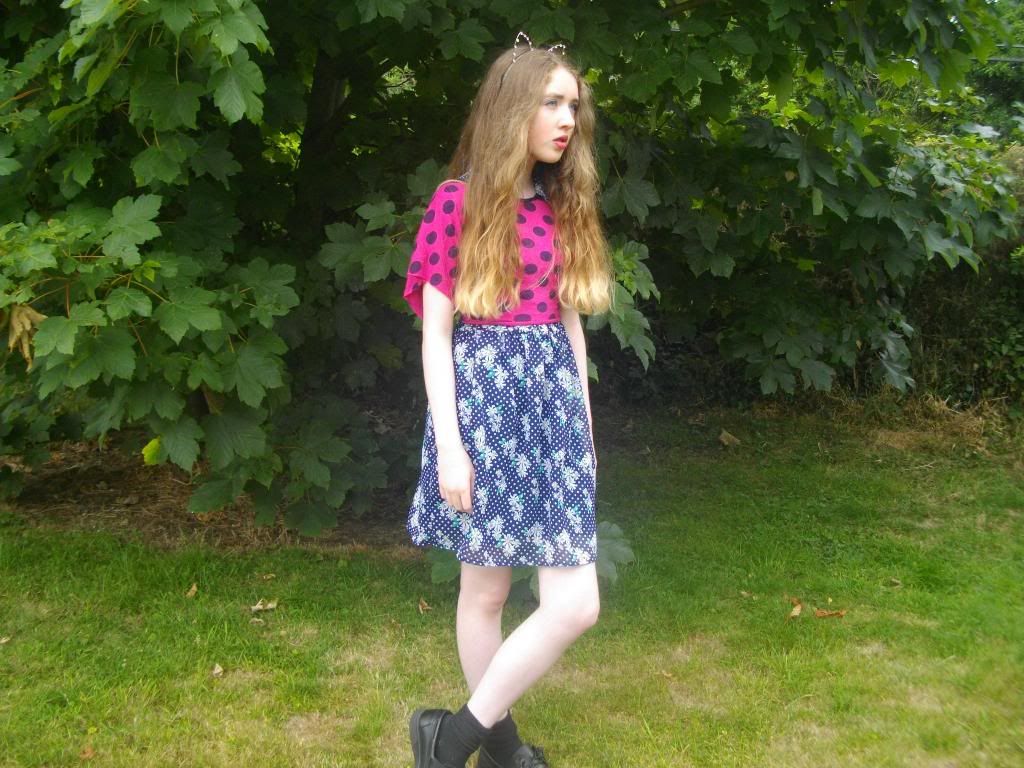 Dunnes Stores dress | Bella Moda crop top | Penneys cat ears | The socks and shoes I wear to school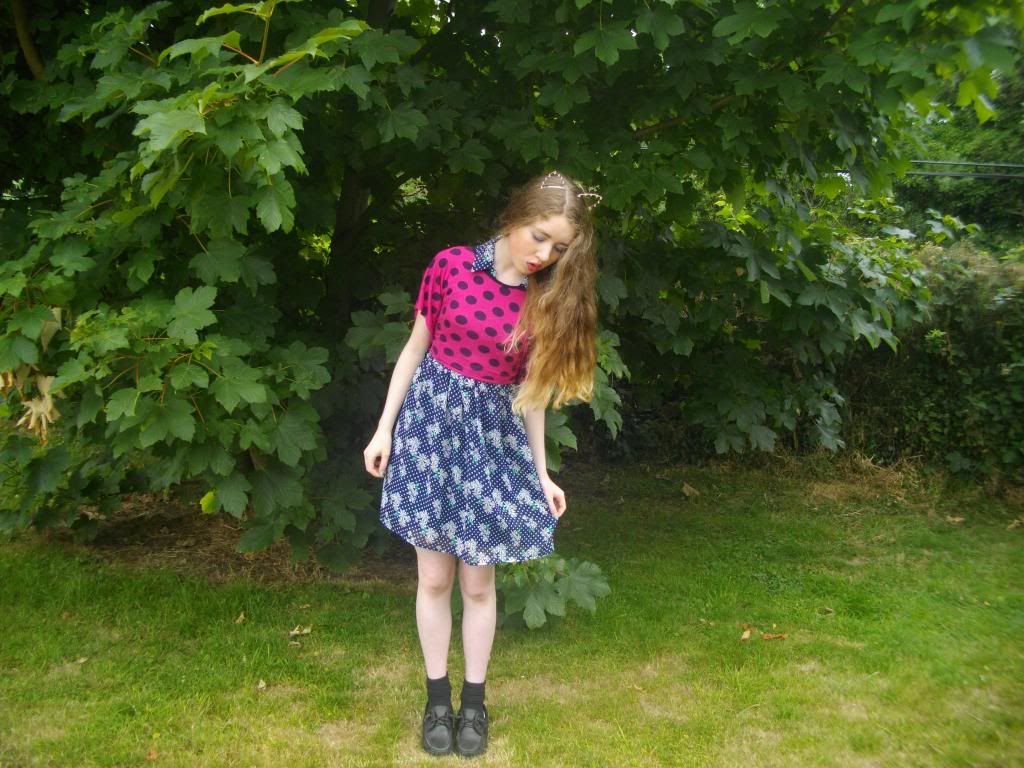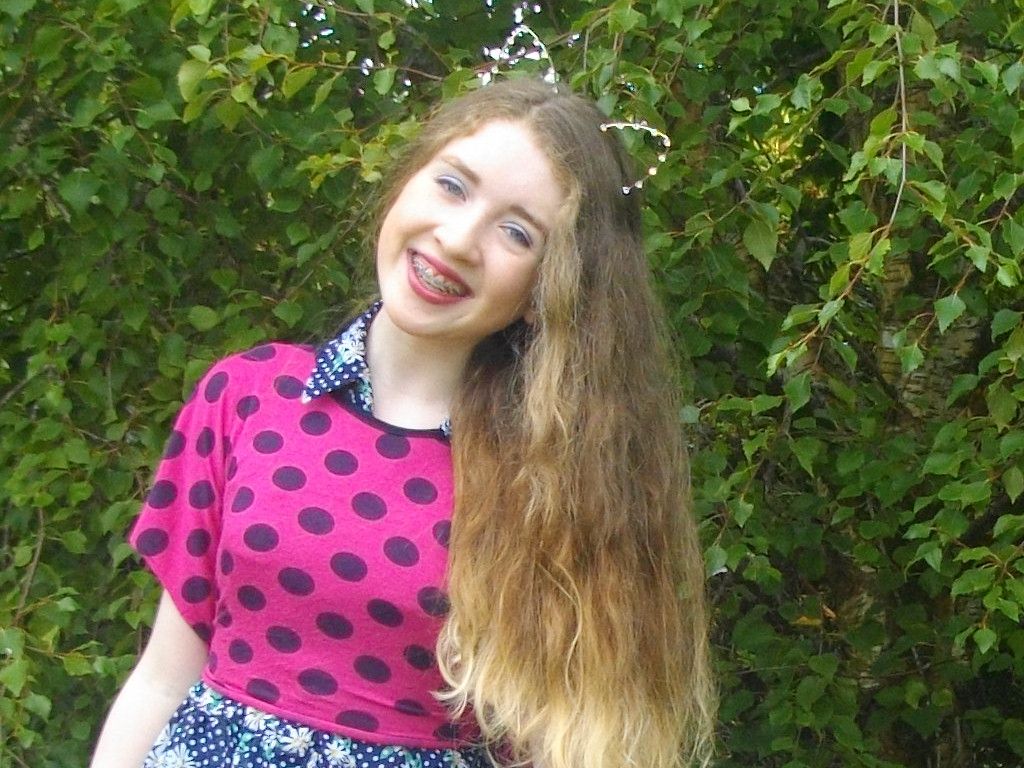 Hi everyone !
If there is ever a 'Worst Blogger of the Year" award I will definitely win it because yet again I have not blogged since Thursday except this time it's now a Tuesday which is even worse, I mean like five days. I'm very sorry once again I promise it won't happen again between now and September. I've been really busy since Thursday and then the past two days I was just "meh" but this morning I trekked outdoors !
I've been wanting to do a blogpost on this outfit for ages and now with my cat ears, More about them in a moment, I decided to showcase it today except then I was in the middle of taking photos of it when I realised that I wore this crop top in my last post so you can now see how much I love it, How much I'm running out of outfit ideas and how much I want to get into wintery clothes.
So this outfit is slightly inspired by the "Mad Hatter's tea party" from Alice in Wonderland hence the 'Stay Awake' lyrics in the title. I thought the colours and polka dot on the crop looked very cute with the patterns of the collared dress and then there's the cat ears hairband I bought last week ! I adore them so much and I hate to sound "tumblr hipster" but my problem is that they're from Penneys the Irish version of Primark and everyone loves Penneys so everyone's going to be wearing these and I am a cow a llama not a sheep so I'm planning on wearing these babies the whole time in a few months time when the trend dies down.
I'm going to finish here now because I have summer homework to do - A book review for English which I'm going to pretend is a lipstick I'm talking about except no it's a book. And I've chosen a Georgia Nicolson book and I can't really be like "And Georgia has many insecurities such as her 'nunga nungas' as she calls her chest". No. It took me ages to pick one of the books from the series that has an appropriate name that doesn't sound wrong. I ended picking "And that's when it fell off my hand". Going to be such fun explaining this book and reviewing it. Such fun. I'll leave you with a photo of Plum and Truffle to ogle.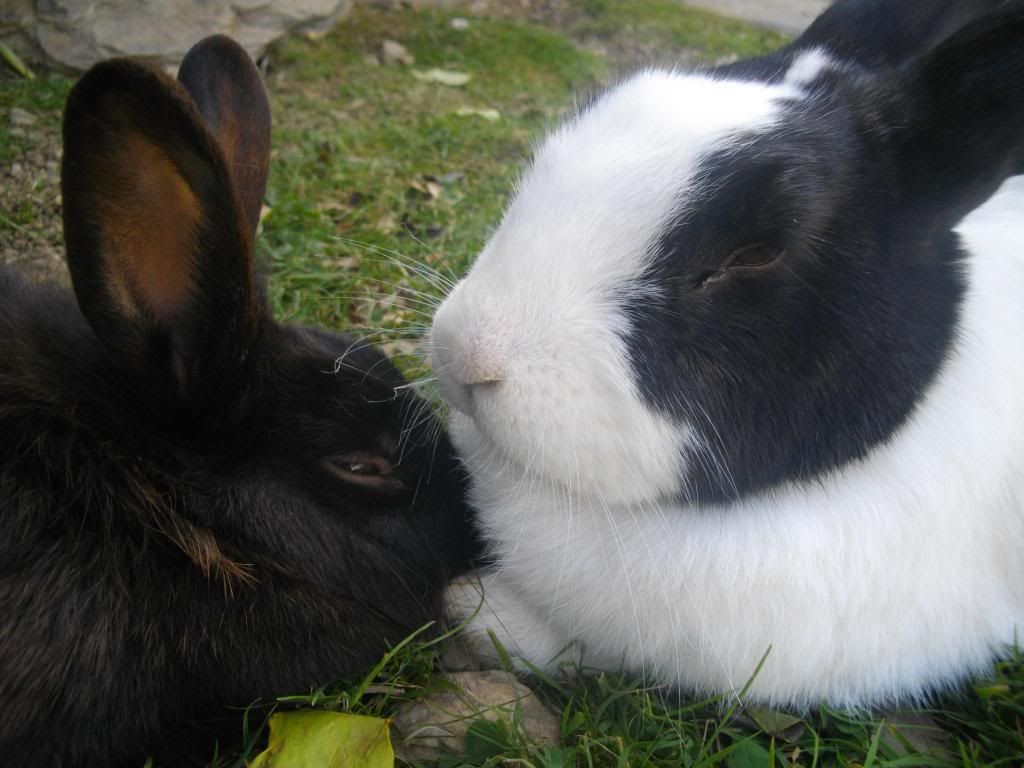 Grace x