Next maxi dress | New Look crop top | Forever 21 necklace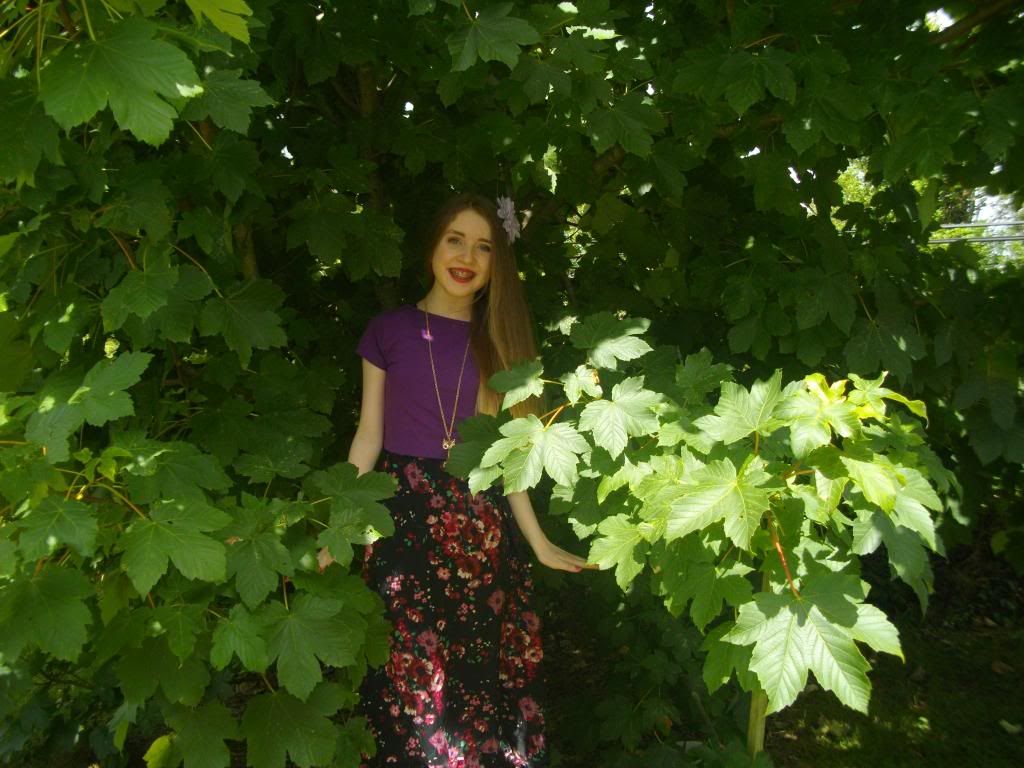 Hi everyone,
Do you's remember the book review homework I was talking about on Tuesday ? Well you's will be glad to hear that since then, I've been struggling on the third paragraph to explain the plot and after almost two months and two extensions the books are due back in the library tomorrow so I don't have alot of time do I so I've spent the last half an hour staring at it and scanning through the book to refresh my mind.
I wore this outfit on Friday because I thought it was going to rain and I hate tights, but it ended up being really sunny and hot so I felt like I was being cooked in an oven.
Weather 1 - 0 Grace
. Excuse my messy nails, but I am so obsessed with the Forever 21 owl-key necklace I'm wearing with this outfit I've been wearing it so much it looks brilliant over plain t-shirts and dresses. I just think it's so cute and the detailing is gorgeous I'm just like "ASDFGHJKL" ! There's alot of colour and florals in this outfit which I clearly forgot about when I put it together because when I ventured into the outdoors to take these photos, More than a few wasps and bees presumed I was a flower and there are a few photos where I'm like "
Hey are you's that thick to think a flower can run from one end of the garden to the other in a few seconds ?
"
My cousin
(right.)
and I's hair
You'll be even gladder to here that I'm now on paragraph four in my homework but back to this blogpost. Yesterday myself and my family were at our neighbour's wedding anniversary party and the food was so yummy plus they've a donkey in a field. I've been way too busy the past weekends to go on my laptop and I probably will be very busy next weekend too so the blogging schedule I'm sticking to for the rest of summer is Tuesdays, Thursdays, Sundays. I'll hopefully be filming a video tomorrow and that will be up on here in about ten days which is ages away !
See you's,
Grace x