Hi everyone !
Today I'm posting a girly summer lookbook because even though my blog is like a lookbook of the outfits I wear at any time of the year, I thought I'd do something different and make this summer lookbook themed because I dress very girly. I also have a video for this which myself and my brother spent ages filming and also took ages to edit and that has some close-ups so if you want to watch that too. So I hope you's enjoy this as much as I did preparing, etc. .Also any of these outfits can be worn with tights if you're unfortunate enough like me to live in Ireland or Britain when we have a summer filled with lots of rain, but this weekend we've had amazing weather which is why I filmed, etc. this on Friday.
OUTFIT 1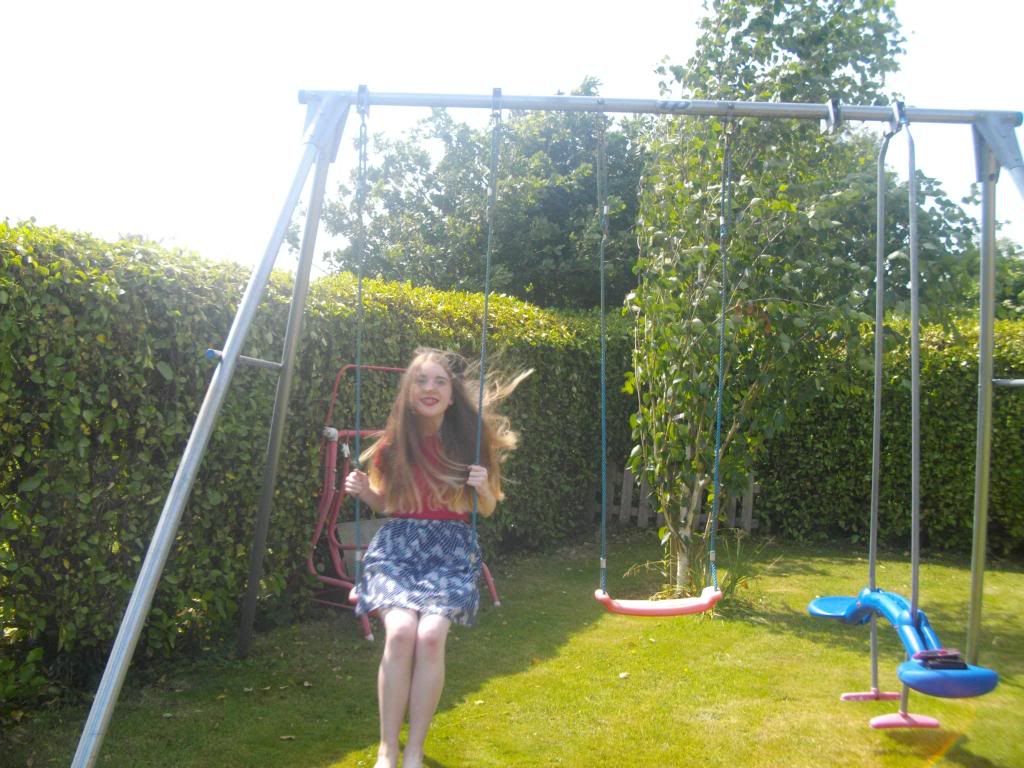 So this is outfit one and this type of outfit would be an ideal outfit if you were going for out for dinner or something with your immediate family or a family occasion such as a special birthday party. The tshirt I wore over this collared dress was quite long and low cut so what I did was I wore it back to front, Rolled it up and tied it in the back with a bobbin to keep it cropped in place. This is something I do alot and I have the back in detail in the video.
OUTFIT 2
This is outfit two and I honestly wear this type of outfit when I go food shopping with my mam don't judge I overdress ok hah, but if you don't 'dress up' alot and want to do so for a change you could wear this type of outfit if you were going to the cinema or I know alot of people my age sometimes go to Chinese all you can eat restaurants and all for birthdays, etc. so if you were going to a friend's birthday you could wear this if you wanted. I really like the colours because the navy/black are really classic and then the blue blouse pops in some colour.
OUTFIT 3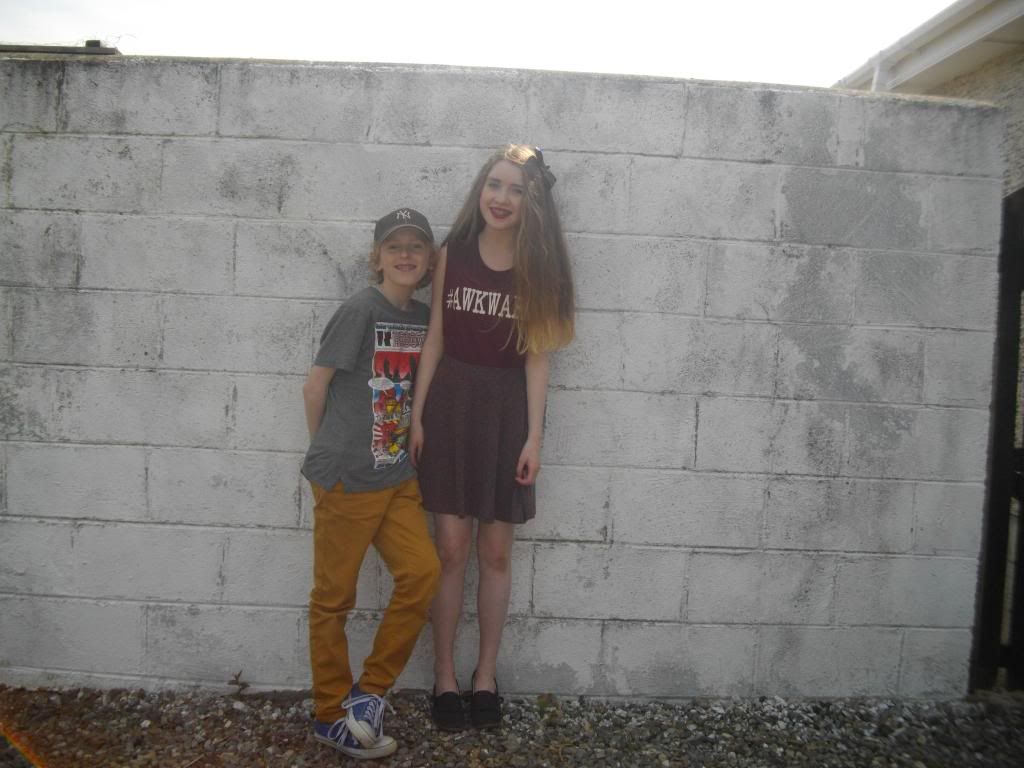 This is the third outfit and I know I ramble about this for ages in the video, but this type of outfit is definitely more casual so you wear it if you were just hanging out with your friends or if you were going bowling or something you could wear it although if you're doing sporty stuff you may want to wear a pair of shorts underneath just in case ! This is probably my favourite outfit because I like the casualness of it.
Psst ... My brother the camera man wanted to be in one of the photos so yea, He also wanted bloopers in the video so I put bloopers in the video.
OUTFIT 4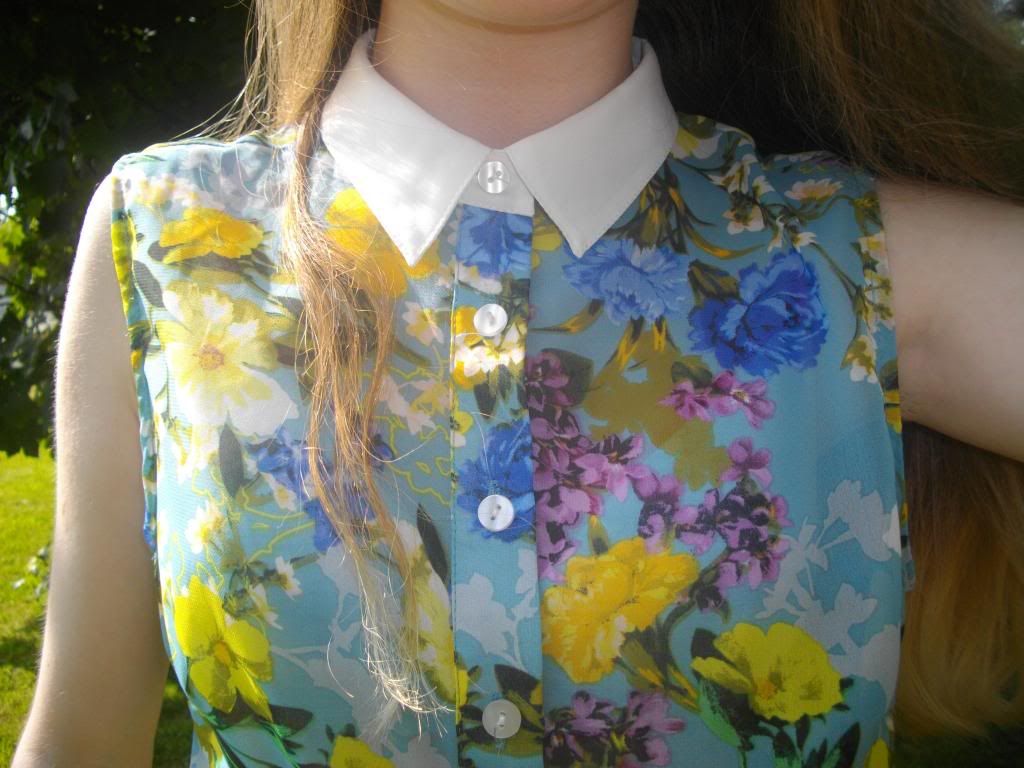 This is the last outfit and I like this type of outfit because there are two opposite ways you could wear this. You could wear this as a dressy kind of outfit maybe with tights if you were going somewhere special like the first or second outfit because there is also brogues in the outfit which I didn't quite capture in the photographs sorry. You could also wear this as a sporty kind of outfit if you were doing some adventure or sport things. For example, In the bloopers you see me attempting at playing badminton. I wore a similar outfit today when I spent a half an hour on the swings outside.
Hahh 'the video'. So basically I've just gone to add my video and I searched for it on the YouTube browser thingy and it's not showing up in the results so for more descriptions and close-ups on the outfits go to
http://www.youtube.com/watch?v=QmSakk0klTs
and once it shows up here I'll add the video in so you's can watch it from here it took ages to film and edit but was alot of fun.
So that is this year's summer lookbook. I'm very sorry again about the video but click on the link and you can watch it there if you want. I'm also guest blogging on Jane's blog later featuring the first outfit in this lookbook so be sure to visit Jane's blog later to have a look. I'll be back on Tuesday with another summer blogpost - Summer themed blogposts all this week !
See you's then,
Grace x
FACEBOOK
|
EMAIL
|
INSTAGRAM
|
YOUTUBE