Hi everyone,
So here in Ireland we've been having unbearably hot weather on and off for the past month and today in fact was the hottest day we've had for the last few years so over the weekend I took a some snaps of a few of my summer essentials.
Also before I start I found out that nomination entries for the Blog Awards Ireland doesn't end for another week which is July 16th and I'd love to be long/short listed in the category 'Best Youth Blog' and thanks so much to everyone who's nominated me already
http://www.blogawardsireland.com/nominations-open/
On with the blogpost ...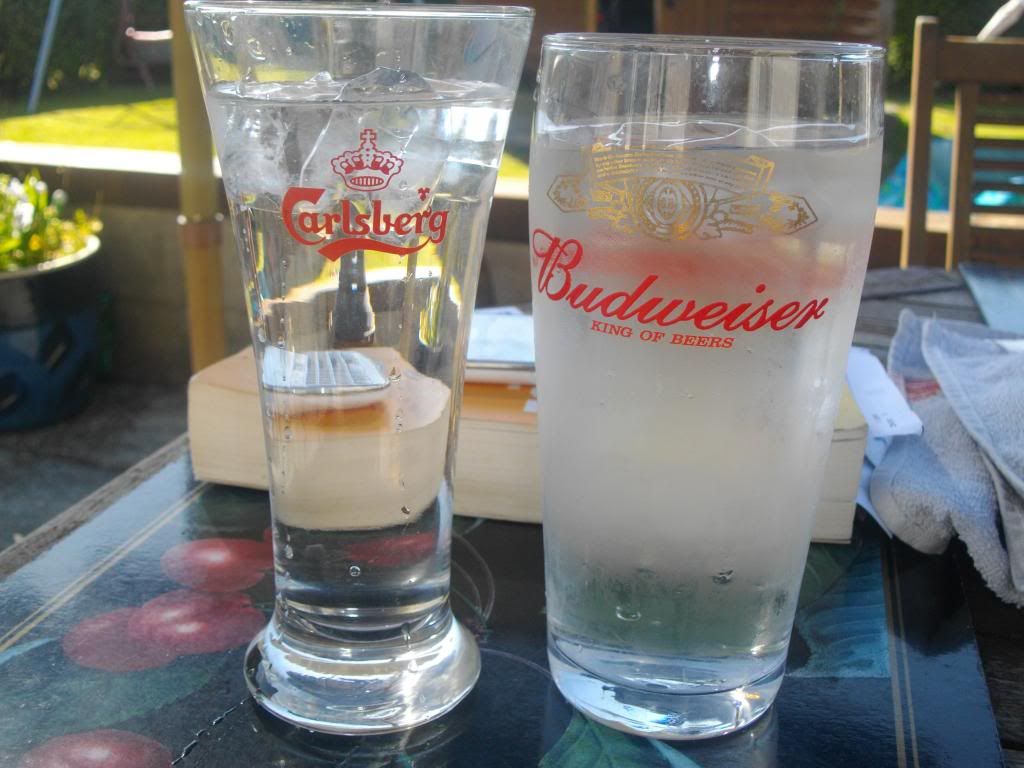 1. Water. So my first essential is water which is a bit hypocritical of me because I'm about to be like "stay hydrated" and all yet I should be drinking water much more often than I do ! Staying hydrated during the summer is really important especially during the heat we're currently experiencing. Water is the best option for this but if you don't like water you could add squash into it. I like water best when it is cold so what do I is, I add a few ice cubes into it to keep it cool. I also drink water in a taller glass than normal although I still end up drinking it all within ten minutes and then having top it up, Oops.
2. Sun protectors. To avoid getting sun burnt without having to leave the sunny outdoors we need to be protected from it so never forget to apply sun cream ! It's 2013 so there are so many varieties of sun cream. If you're like me and don't like the feel of the thickness and stickiness of sun cream, Spray sun creams are usually have a lighter feel and are less sticky. I usually wear factor 15 and there's also factor 10 in my moisturiser which is also important for your face. This is another thing I'm hypocritical for, but don't forget your hat and sun glasses ! Not like I ever forget or anything. Also try to stay in the shade or out of the sun's reach altogether i.e indoors on your laptop between the hours of 11am and 3pm because this is when the risk of getting burnt is at it's highest.
3. Outdoor activity. It's important to keep moving to avoid getting burnt and also to take advantage of the great weather by getting some exercise. I never exercise during the school year my exercise is walking to and from the school gates which is a long walk trust me and chasing my rabbits back into their house on the odd occasion. During the good weather in the summer I enjoy swinging on the swings outside and as a matter of fact I spent a half an hour on the swings on Saturday evening. Find an activity like walking or something I don't know that you can do while enjoying the sun. I tried badminton in the front garden so I'll leave it to your creative minds to guess how amazing I was at it. Excuse my brother and I's silly faces we enjoy swing selfies.
4. Summery Outfit. When I'm outside in the garden in this weather the heat is unbearable especially during the late afternoon so alot of the time I change into the outfit pictured above when I get home from town which is a crop top over a jumpsuit. This is my favourite sort of outfit to wear because both the crop top and playsuit are made of very light material and are not bulky an also because you can do way more things in shorts than a dress or skirt. so crop tops and playsuits are my favourite for this weather.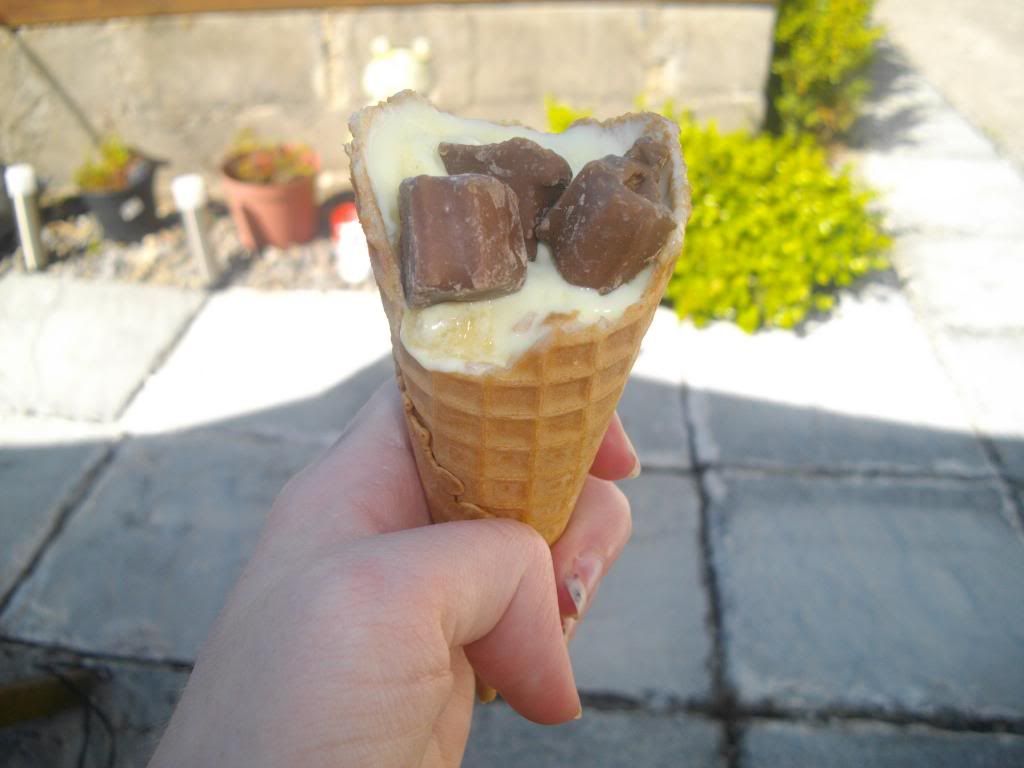 5. Ice cream !
Not much of an essential, but I rarely go to the beach for even though there's one nearby it is always packed with "holiday-makers" and generally noisy loud people
(I'm being polite, I could say worse.)
so my family tend to avoid the beach at this time of year. Instead we sit in our back garden in the shade and sometimes we have ice cream cones ! In this photo which you probably saw on my Instagram over the weekend I was eating lemon curd ice cream in a wafer cone with Twirl bites on top. It was delicious I love ice cream but I don't like vanilla or whipped cones because I spill them everywhere.
So they were my top five "summer essentials". I hope you's enjoyed this blogpost and also are enjoying the sun and making the most of it because it could be gone by the weekend ! I'll see you in my next blogpost which I have no idea what I'm going to blog about it could be a certain blogpost I have been procrastinating over for a year now it is long overdue but silly me is still afraid to blog about it !
See you's then whenever then is, Probably Thursday, I don't know,
Grace x