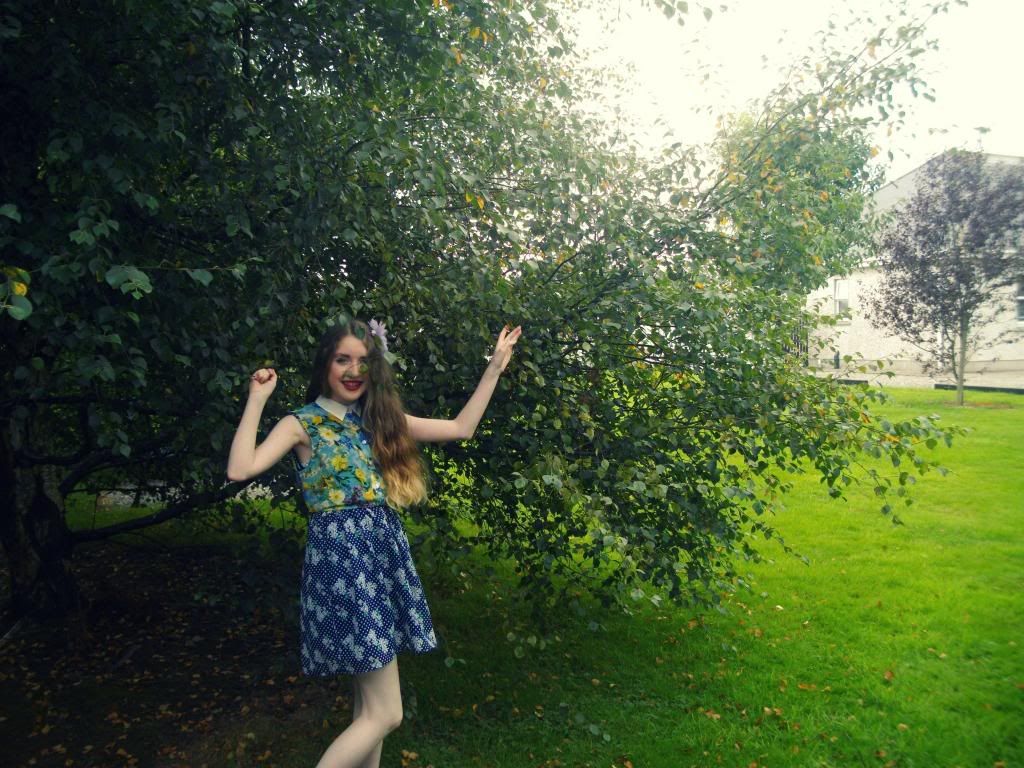 Penneys blouse | Dunnes dress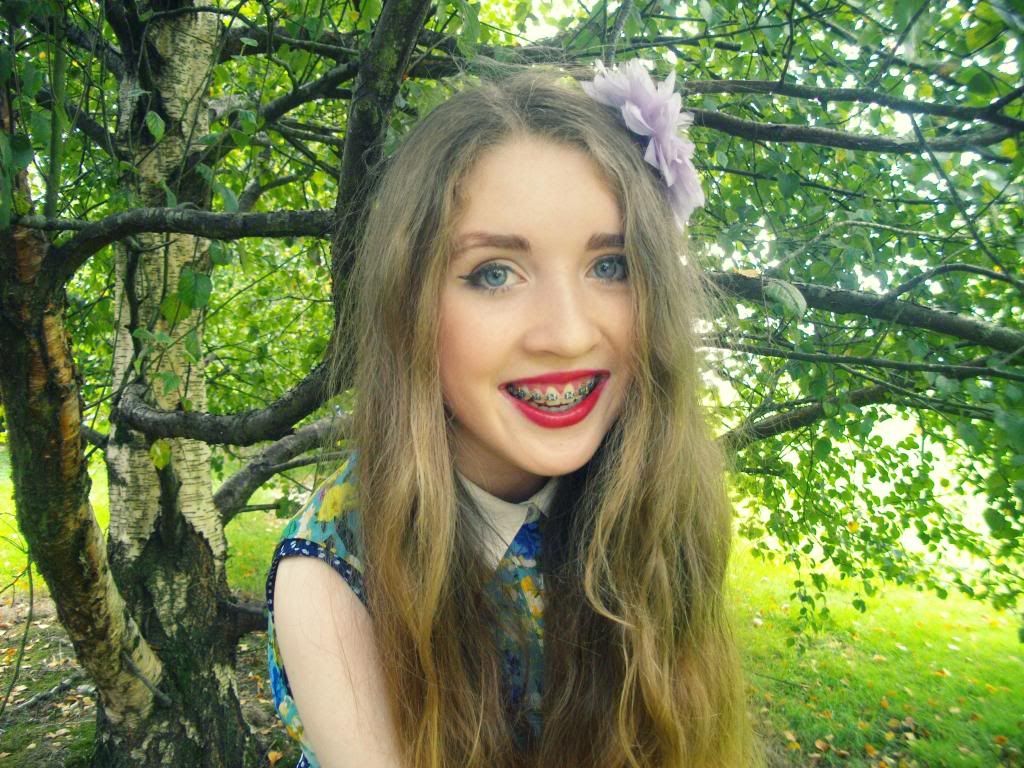 An hour ago we dropped my brother off for his first day of secondary school and I think I was just as excited as him if not more ! He's probably found out who's in his Class Tutor by now and survived a half an hour of assembly but they probably had chairs and chairs at assembly makes everything better !
As usual I took these outfit photos yesterday but I'm sad to say that this is the last outfit post of the holidays. I didn't know what to wear with the blue collared dress so I put yet another collared garment over it which felt uncomfortable at first but then it was grand. This is a very floral-ly outfit - Like a lot of my outfits so I'm sure I gradually blended in with the outdoors. By the way I finally got camera batteries wahayy !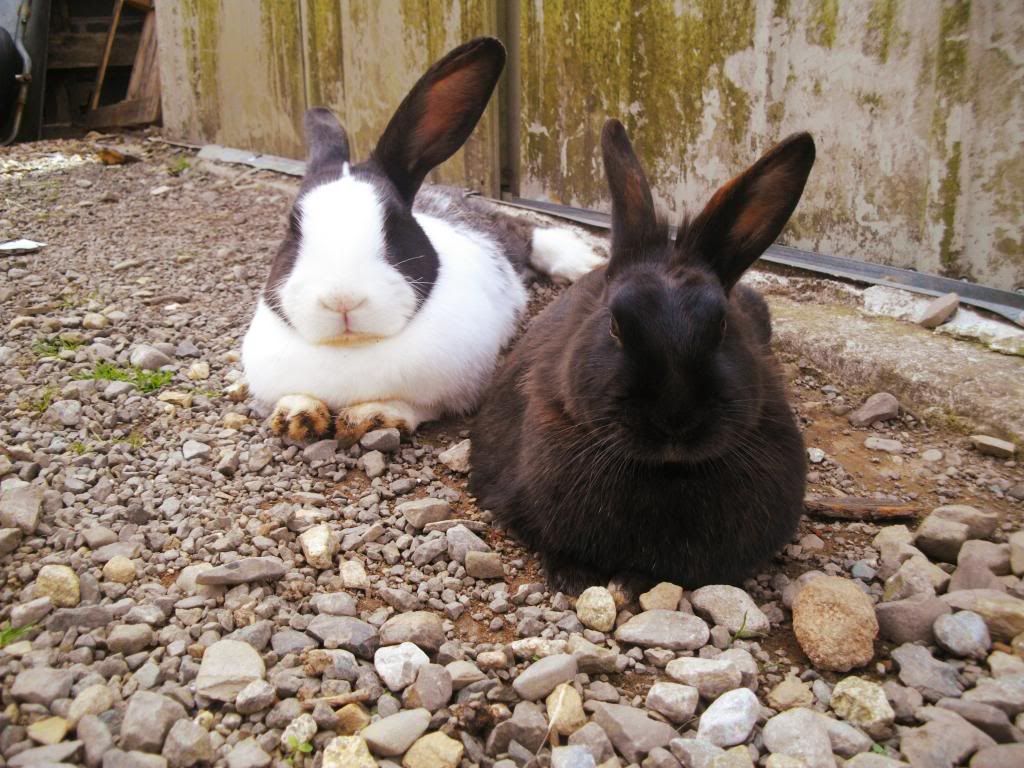 Above are Plum and Truffle. They spent the weekend relaxing in the sun and digging holes as you can tell by Plum's paws. Speaking of hopping animals, Yesterday morning a baby hare from the fields came hopping through our back garden, He had such a hop you'd swear he was on springs ! This is definitely my last post until the weekend. I return to school on Thursday and the last show and after party is that evening so I won't have time to even turn on a laptop when I get home.
Saturday's blogpost will be about what's happening with Dainty Sprinkles in the coming academic year,
Grace x