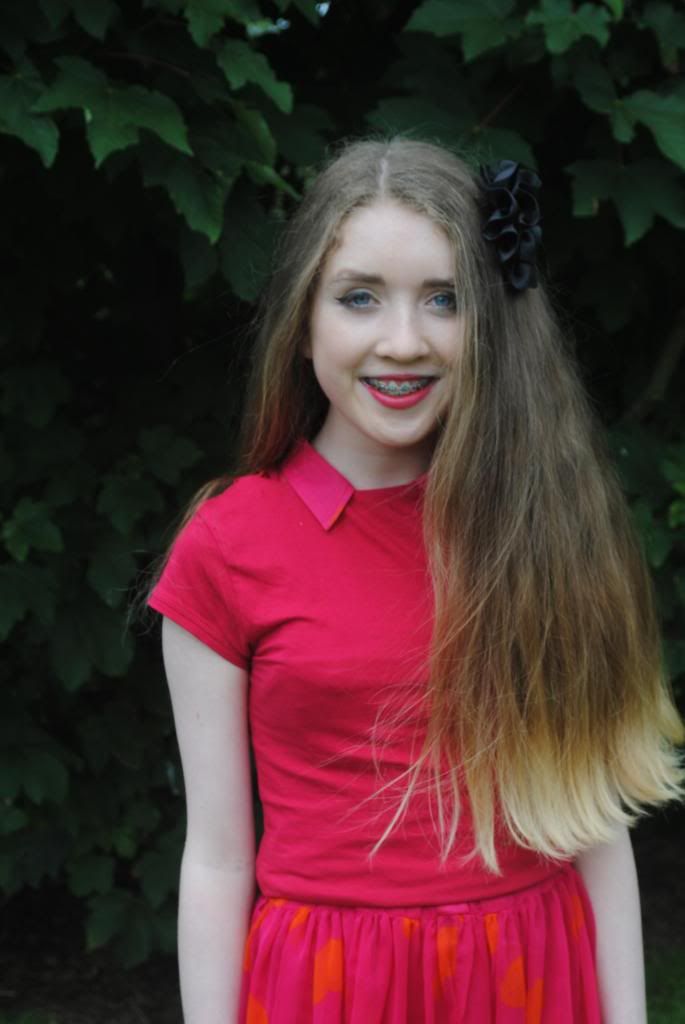 Penneys tee and chiffon collared dress | School socks and shoes
It is eighteen days until I return to school
(Thursday 29th.)
and for once in my life I am quite organised. I've used my calendar for the first time this year to sort out what I'm blogging about all this month e.g when I do an outfit post but not the actual outfit because there's nothing as fun as panicking what the wear the morning you realise you haven't taken outfit photos for tomorrow's blogpost !
My camera is dead or almost dead most of the time so on Friday I asked my mam to take these photos with her camera
(Her fancy camera !)
which is why these photos are brilliant all thankies to my mammy ! I figured I haven't worn this dress in a blogpost since April which is shocking so I teamed it up with a red t-shirt worn back to front and slightly rolled up, The usual. This outfit is very August-y in my opinion and it reminds me of the Big Bang Theory, I don't know why !
Also if you're wondering, The
#teenagebloggerchat
went brilliant on Friday evening, I can't wait for next Friday's one. I'll be back during the week with my first Back to School blogpost,
Grace x