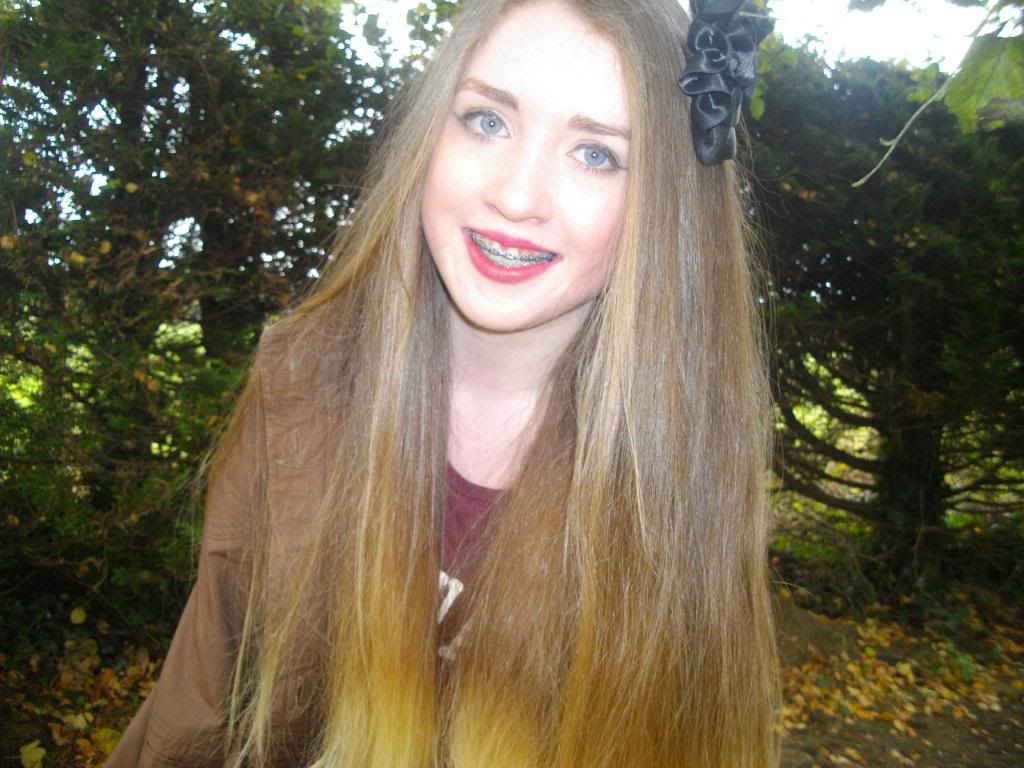 Today I'm showing you's a fresh autumn look but first of all I have to tell you's brilliant news - Dainty Sprinkles has made the Best Youth Blog shortlist in the Blog Awards Ireland ! I'm over the moon I'm just so delighted and I want to say thank you to everyone who's got me this far and have congratulated me and while I'm still rambling I can't forget to congratulate
Gaby
,
Jane
,
Alannah
and everyone else who's made the shortlist too - I really hope we all make the finalists together because that would be the best thing ever but I'm so happy to have gotten this far anyway !
I don't think typing words on this is going to show how excited I am right now but honestly I'm so over the moon so lets begin the tutorial !
Here's the list of makeup you'll need,
You can use any brand but I'll leave in brackets what I used,
BB cream/Foundation/optional
(Garnier Miracle Skin Perfecter BB cream.)
Concealer
(Maybelline Fit Me in shade 15.)
Powder
(Maybelline Fit Me in shade 125.)
Eyebrow pencil/optional
(Catrice Eye Brow Stylist in 020 Date with Ash-ton.)
Eye primer/concealer
(NYC Individual Eyes palette in Central Park.)
Beige, Gold and Brown eyeshadows
(NYC Individual Eyes palette in Central Park.)
Eyeliner/optional
(Essence Cherry Blossom Girl 2in1 Eyeliner.)
Dark/Teal/Moss green eyepencil/eyeliner
(Essence Long-Lasting Eye Pencil in 12 I Have A Green.)
Mascara/optional
(Essence Multi Action Mascara.)
Red lipstick/optional
(17 Lasting Fix Lipstick in Showcase.)
Below is the video of the tutorial it's only two and half minutes long, You can watch it on your Laptop, Phone or anything really so be sure to watch it to see how to achieve this look !
So that is the autumn look, I really hope you's like it and please tell me down below what other tutorials you'd like me to film. I'm filming a lookbook of autumn outfits which will be on my YouTube but not my blog as most of the outfits have already been on my blog this past month but I'll be filming again for my blog next weekend so please tell me what you'd like to see. A school hairstyles video has been requested so if you like the idea of that tell me in the comments.
Thank you's so much for everything again and I'll talk to you's soon,
Grace x
FACEBOOK
|
EMAIL
|
INSTAGRAM
|
YOUTUBE