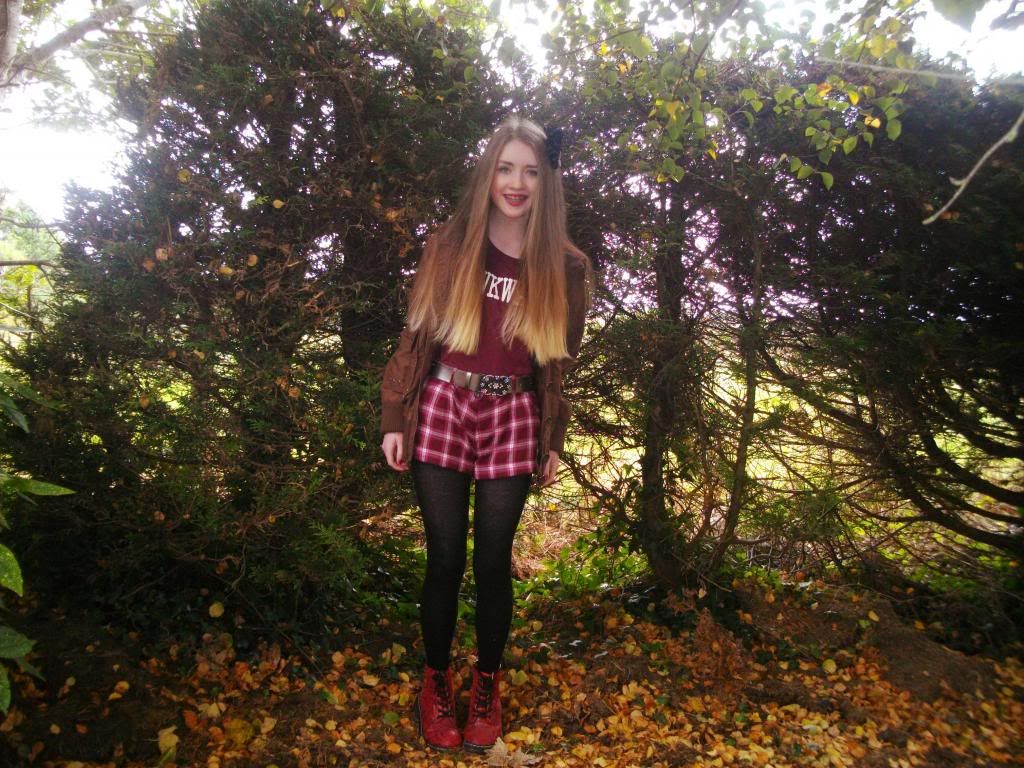 My mam's jacket | New Look tank top | Dunnes shorts | Dunnes doc boots | H&M ring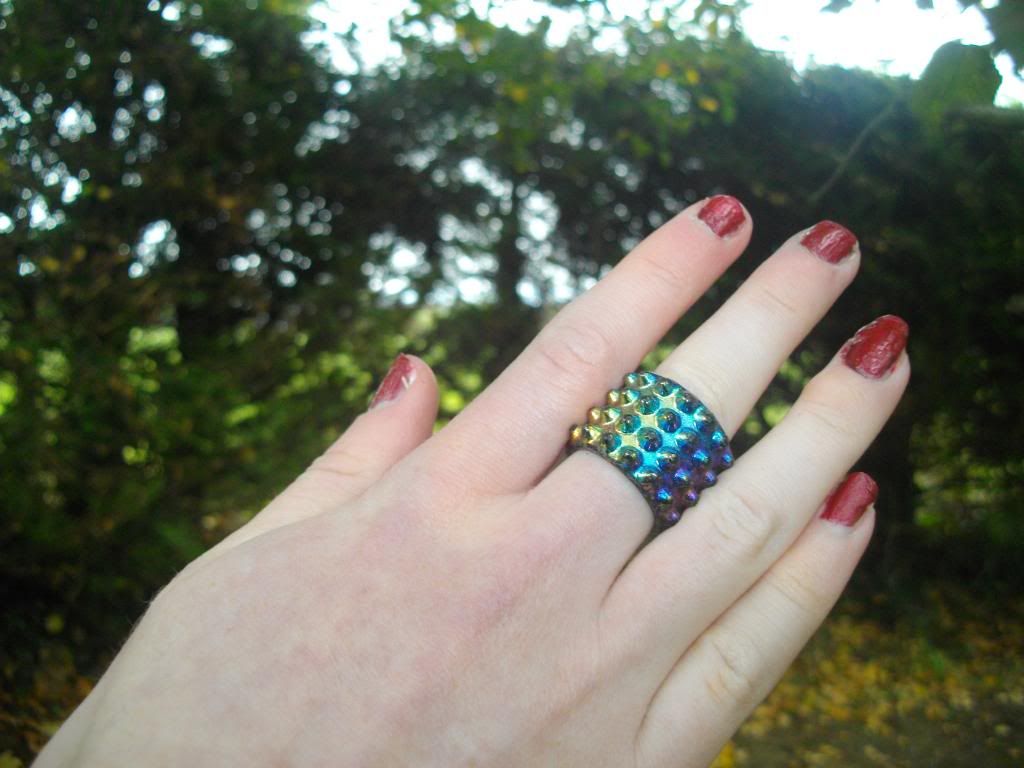 Two Door Cinema Club - Next Year
Today it seemed freezing cold compared to the lovely mild weather we've been having these past few months. This of course called for wool tights, A jacket and boots ! It was so chilly I ended up throwing on a cardigan underneath the jacket too which used to be my mam's, I've grown into it over the past few months so it only looks slightly long now. I really love the colours in this look - The wine reds and browns. I don't know if I'd brand this look as "edgy" but it's definitely a less girly outfit than I'd usually wear.
This evening I went to see This Is Us with my friends and it was brilliant !!! I am am converted to the "Directioner" fandom I guess I'm a "carrot" now. I've had so much homework this week never mind revision that this is the first day I've been on a laptop since the weekend. I returned to the blogging world to find a good few lovely comments and new followers - Thank you so much for all your comments on my last post.
I probably won't be on my laptop again until next Saturday so I'll talk to you's then !
Grace x