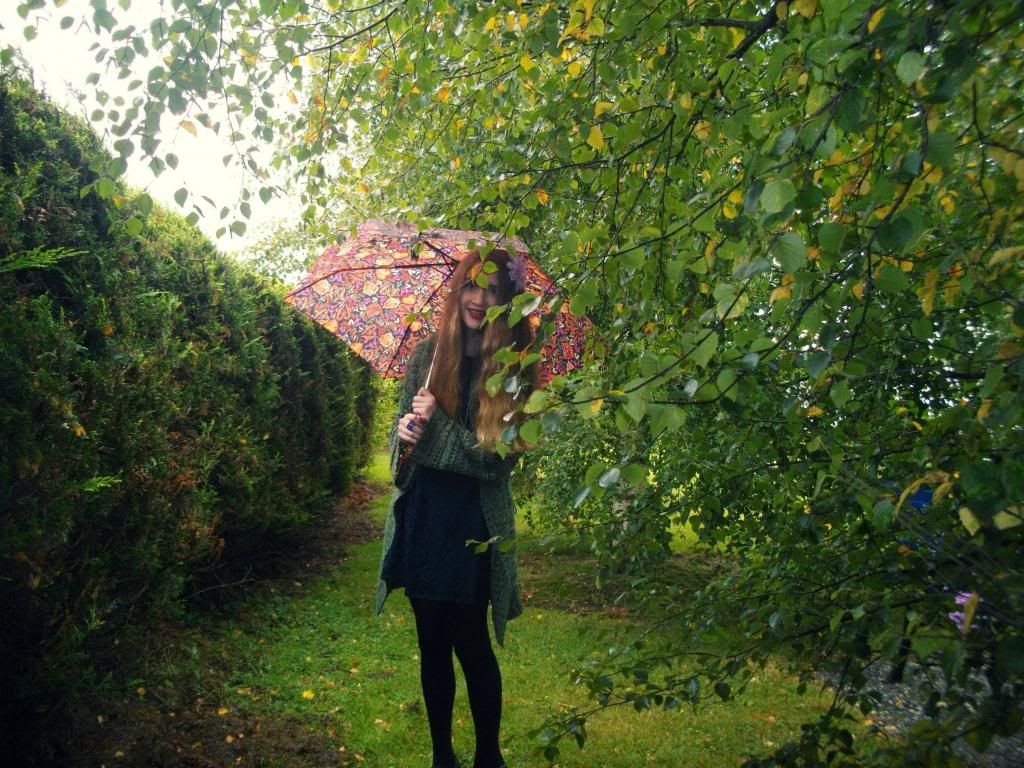 Penneys dress | Mam's cardigan | H&M ring | My aunt and nanny brought me back the necklace from Amsterdam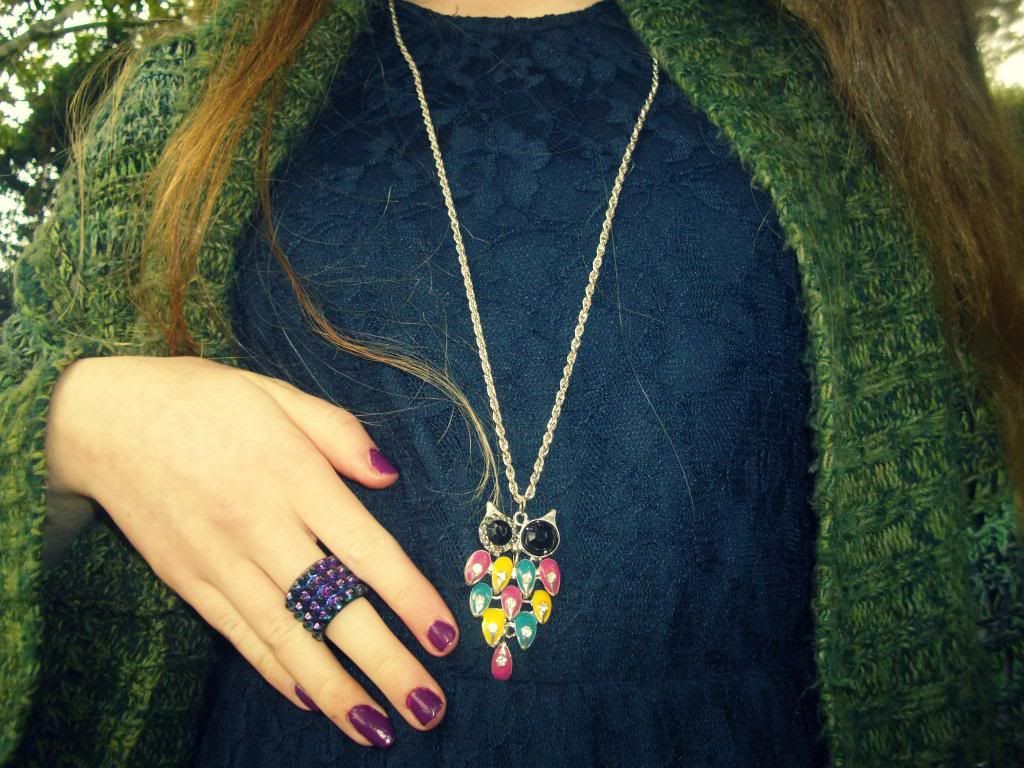 Lyrics : Lifted by Naughty Boy and Emeli Sande
I wore this outfit last Friday it was really rainy and cold but luckily the trees hid me from the rain. The accessories are my favourite part of this outfit because the owl necklace which my aunt and nanny brought me back from Amsterdam is the cutest thing ever ! I also love the ring that is a bit tie-dye-ish, It changes colours as you twist it around. It actually almost fits most of my fingers too which is a blessing since most of my rings are always too small or too large for my fingers. I've also been wearing dark nail polishes lately like the purple one on my nails in the photo or navy and greens. If you'd like to see an Autumn/Fall Favourites post please tell me in the comments !
I'm going to start my Halloween posts in two weeks time and I think I'm doing a collab but I want to do a few spooky ones so I've been watching last year's Halloween tutorials on YouTube for inspiration and trying out crazy eyeliner. I've been heavily inspired by the theatrical makeup on
Vivienne Westwood's models in her SS14 show at London Fashion Week
but I'm not quite sure if I could pull off the whole look ! I'm so excited for Halloween and I hope you's all are too.
Grace x