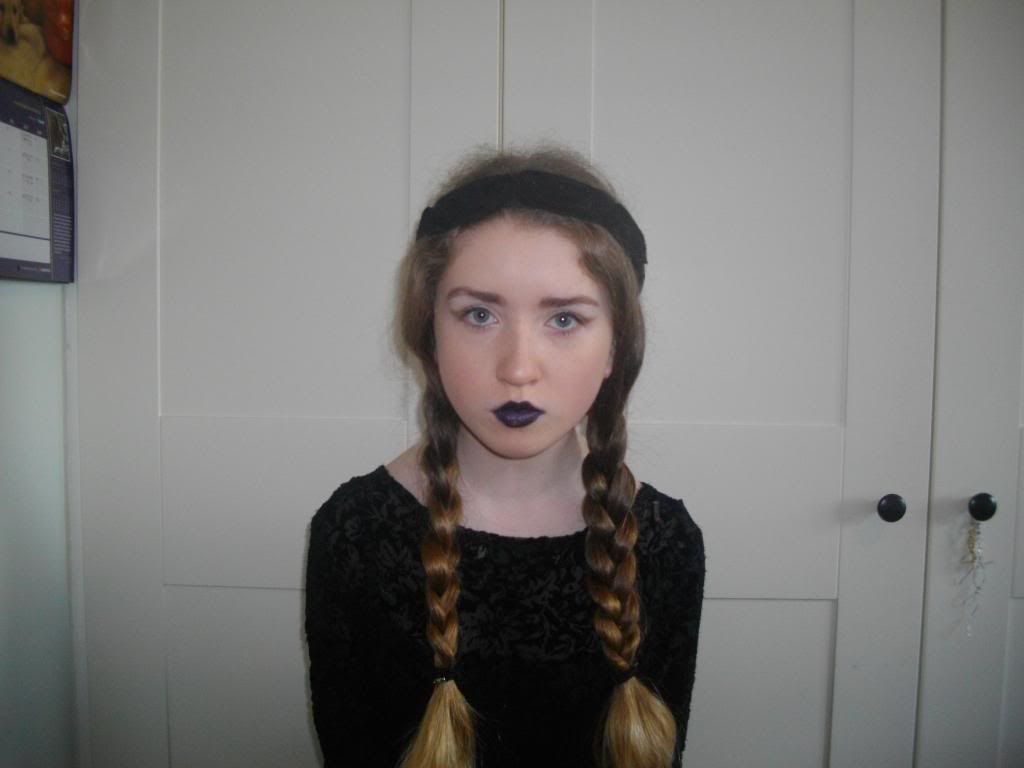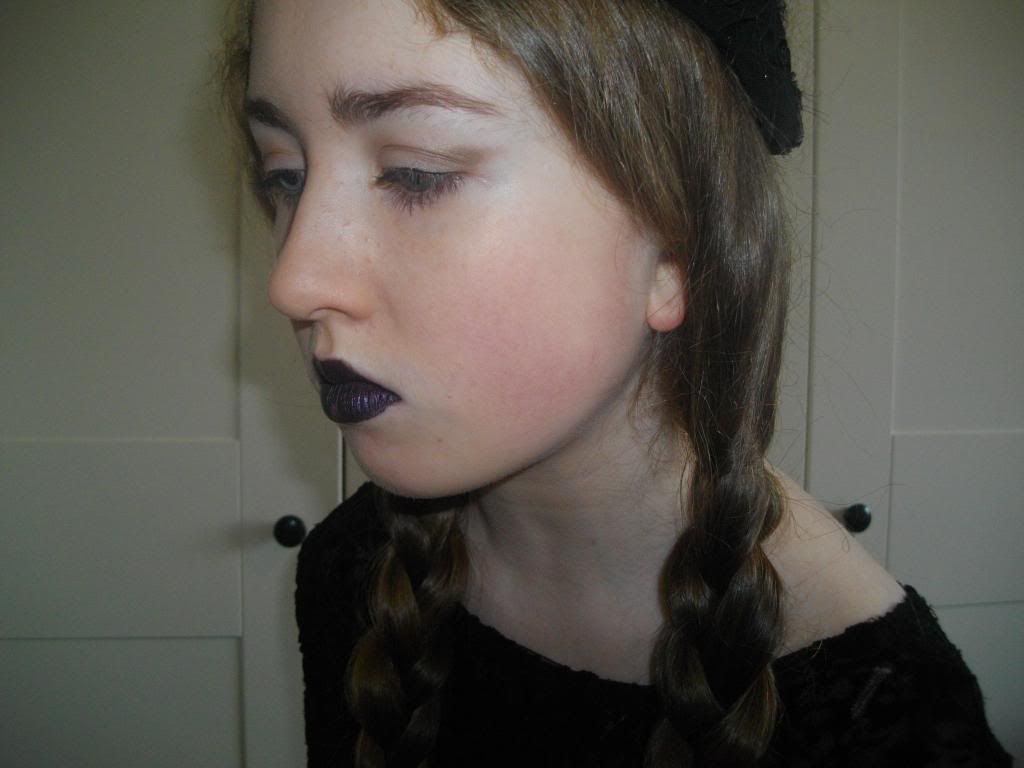 |Catrice eyebrow pencil and brush duo | NYC Individual Eyes palette in Central Park | Essence gel eyeliner in 03 Berlin Rocks | No7 Sheer Temptation lipstick in Sassy |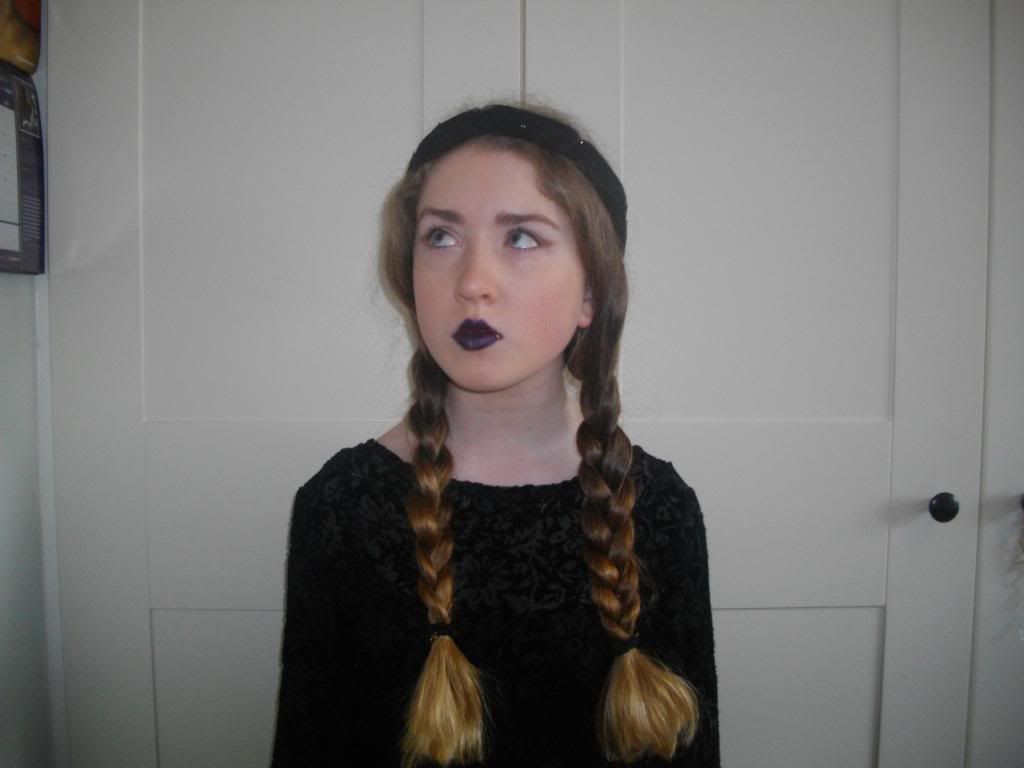 Lyrics : Tennis Court by Lorde
Today I thought I'd show you this makeup I did inspired by the music video for Lorde's "Tennis Court".
Her makeup in the music video click
here
to watch it is really neutral and then there's her lips which are so powerful as they are a very dark colour either burgundy or plum - I cannot distinguish which ! Her hair is also in milkmaid braids which make the whole look even more simple but still a statement. The look coincides with the concept of the actual music video where she just pouts and stares at the camera. I think the concept is to show that simplicity is still so effective and I really think it's amazing how simple the whole entire video is and it definitely shows that you don't need to a really controversial or flamboyant music video to be noticed.
I really do love this makeup so I thought I'd give it a try myself and as I did, I filmed myself attempting it and I was delighted with how it turned out and even though it's not an exact copy of the makeup from the video, It's not a million miles off either ! I applied my ordinary BB cream, etc. on my face as the makeup is suppose to be very light and neutral, I also applied blush. Lorde has very full eyebrows so I brushed mine to give them more of a shape and filled in a gap with an eyebrow pencil. You can barely see the eye makeup in this video so I just applied a pigment of eyeshadow closest to my skin pigment all over my eyelids and from my crease to the browbone. If you look closely, Lorde is wearing a chocolate brown eyeshadow in her crease slightly winged so I did exactly that and winged it out. Little or no eyeliner is worn in this video so I applied as little as possible and finished it off with a teeny layer of mascara. For the lips, I applied a dark violet gel eyeliner because I'm crazy and then finished them off with some berry lipstick for a less deep look. As for the hair, I had neither the coordination or clips to attempt milkmaid braids so I settled for plaits.
You can watch my tutorial
here
and you can tell me what you think of this look in the comments,
Grace x