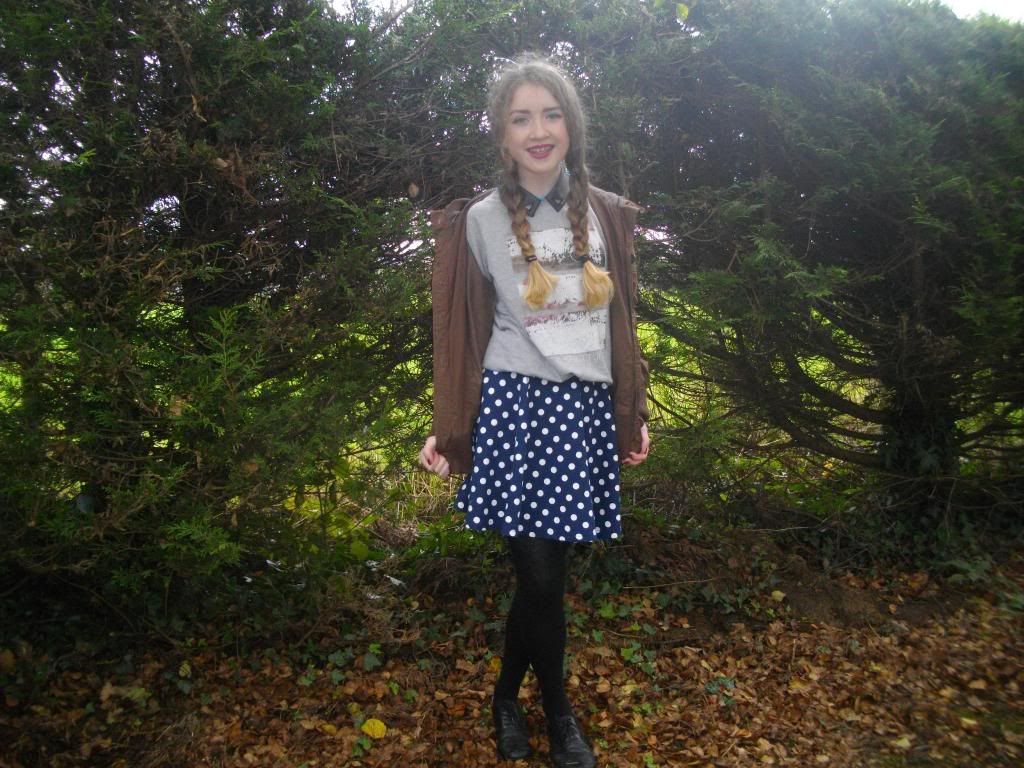 Mam's old jacket | Penneys jumper | Dunnes jumper | Penneys skirt | School brogues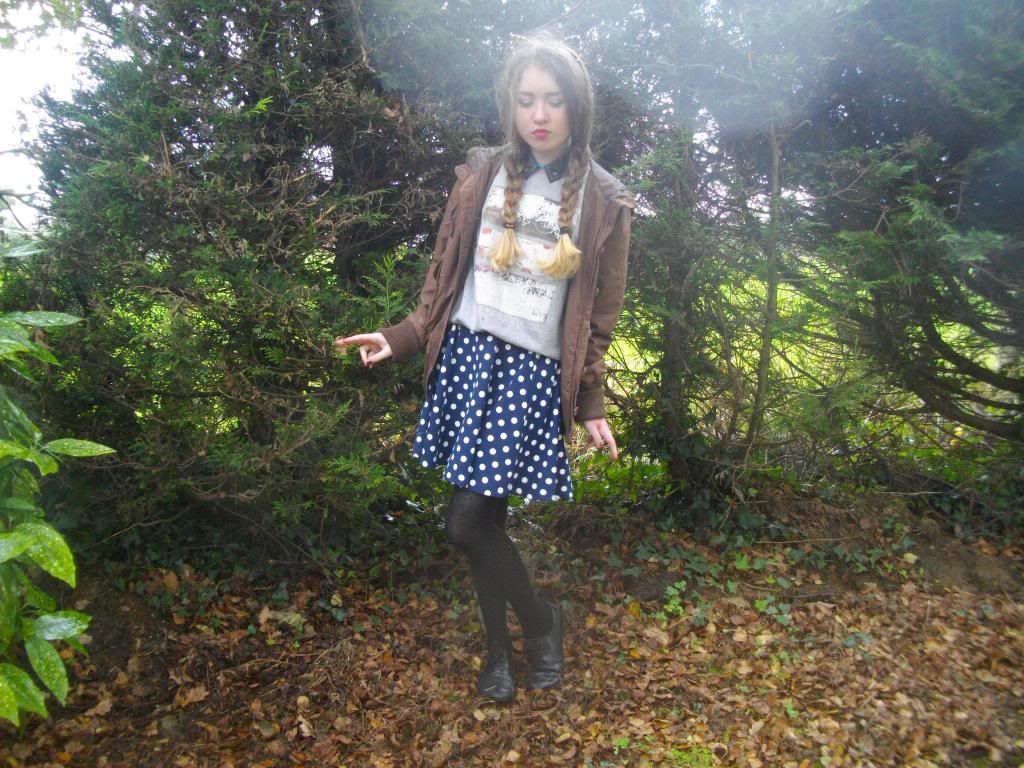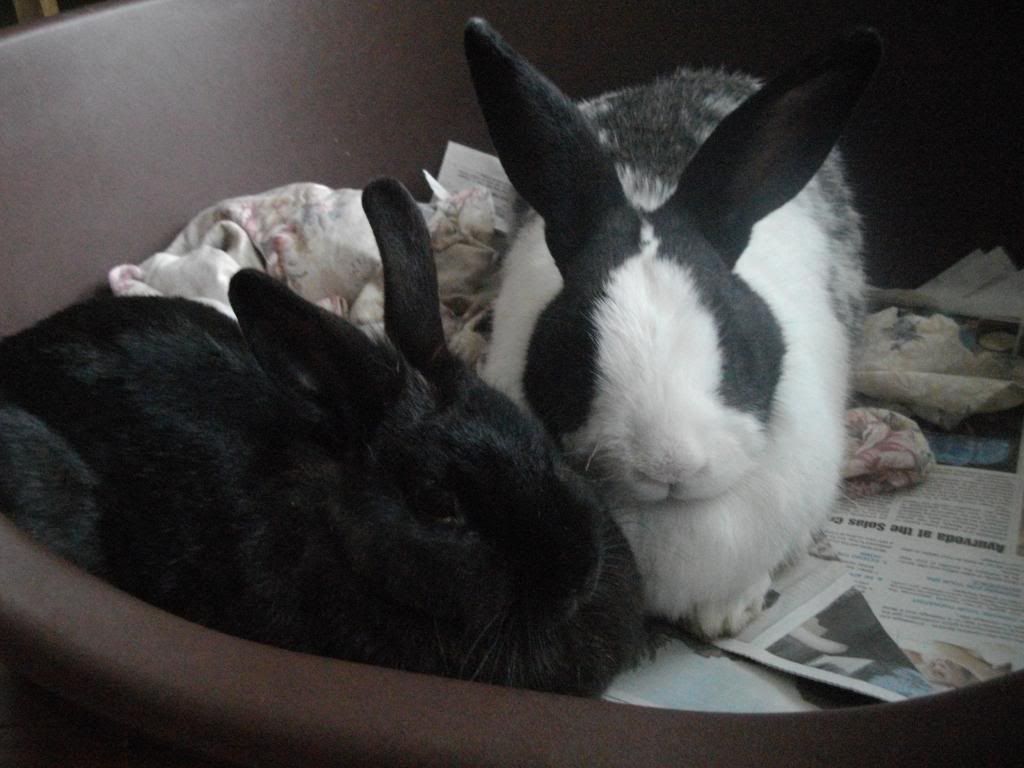 My brother Evan and myself
Lyrics :
Unbelievers by Vampire Weekend
Today was the first day of midterm break 2013 and besides the fact it rained yet again, It was quite a productive day ! Myself and my family had fizzy orange/coffee/biscuits in our favourite coffee shop and went for a wander - In my case that meant stalking the Boots aisles for fifteen to twenty minutes. We also put up Halloween decorations and we have Plum and Truffle inside right now.
Unfortunately we didn't have a non uniform day in school this week and we all thought we were going to ! I plaited my hair like Wednesday Addam's yesterday instead in true Halloween spirit but forgot to take a photo of it so instead I'm compromising by showing you's my plaits today. My go-to outfits right now consist of jumpers, Blouses & circle skirts with my brogues and with the brown jacket for a bit of a less girly feel and then
Jane's ootd
a couple of weeks back convinced me enough to begin wearing my cat ears again and it's all rainbows when I wear them out until every second person I see decides to stare as if it's plain wrong. The frightened looks I get from children who don't look any older than six is awkward too.
Before I go, I wanted to thank you's all so much because last night Dainty Sprinkles hit 40,000 views ! I know that the analytics aren't overly accurate but I still find it crazy and unbelievable that a blog I write has been read near around forty thousand times - It's crazy and I can't thank you all enough ! Also before I go, I wanted to mention that the #tbloggers Halloween themed chat is on right now for all teenage bloggers or basically anyone and I'm late for it so I better go and hope to see some of you's there !
Grace x
FACEBOOK
|
EMAIL
|
INSTAGRAM
|
YOUTUBE