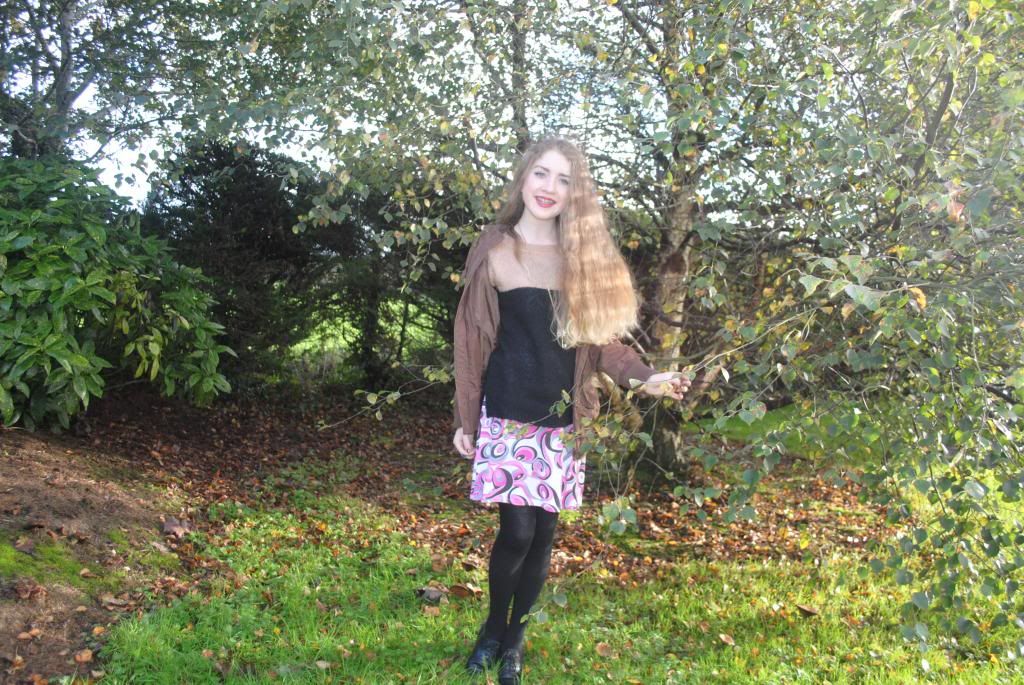 Mam's jacket | Dunnes dress | F&F jumper | Forever 21 necklace | Penneys cat ears hairband | School brogues
Lyrics : It's Time by Imagine Dragon
Today I went into town as myself and Vivien had to take photographs of shops misusing apostrophes or not using any at all in their names or notices. Myself and Vivien asked
Aveen of The Random Life of Aveen
to come along with us which she did and we had a brilliant afternoon !
Vivien and Aveen both had their cameras on them
(I was modest with my iPod no I'm joking not modest.)
and I was wearing cat ears which all generated more than a few odd looks from people but we're just like "Ah well !" and carry on. In the rain. It was honest to god lashing rain and we're just there walking up and down in the torrential rain so you can imagine how dedicated we are to our schoolwork but seriously. Our umberellas were soaked, We ourselves were soaked, We were just soaked.
Vivien went home early and it was still raining but me and Aveen wanted to film a few videos but the benches everywhere were soaked and the shopping centre bathrooms were packed so we decided to walk to Aveen's house and film there ! Assisted by Pepsi in fancy mugs and Oreo biscuits we filmed a school rant-ish video which should be up tomorrow on my YouTube channel ! We didn't get to film any more videos after that but we're going to film a ton over Mid Term.
As I'm typing this it is lashing outside, I can hear the water pouring from the drains - I'll be surprised if I get sleep tonight ! Because it's the week before mid term I've a ton of tests this week plus I have to sing in music class on Wednesday which I'm dreading ! I'll tell you's all how I get on next weekend,
Grace x
FACEBOOK
|
EMAIL
|
INSTAGRAM
|
YOUTUBE