Next maxi dress | Jumper used to be my mam's | Penneys hat | My uncle gave me the scarf for Christmas last year so you'd have to ask him | Dunnes over the knee socks | School brogues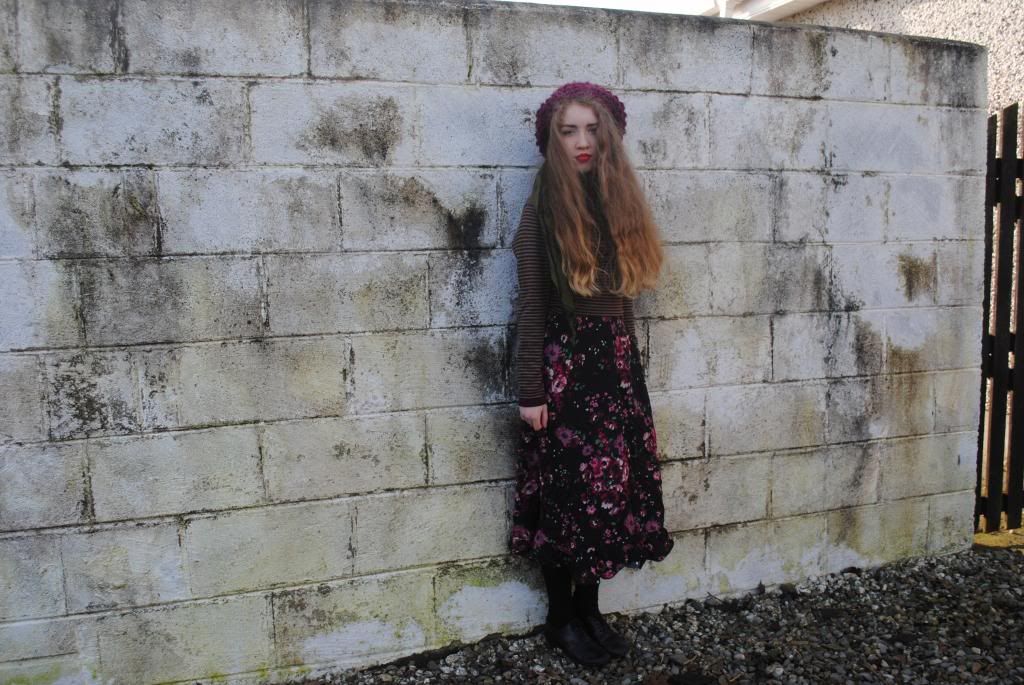 17 Lasting Finish lipstick in Showcase | Essence 2in1 eyeliner | NYC Individual Eyes palette in Central Park | unnamed neutral eyeshadow palette | 17 eyebrow pencil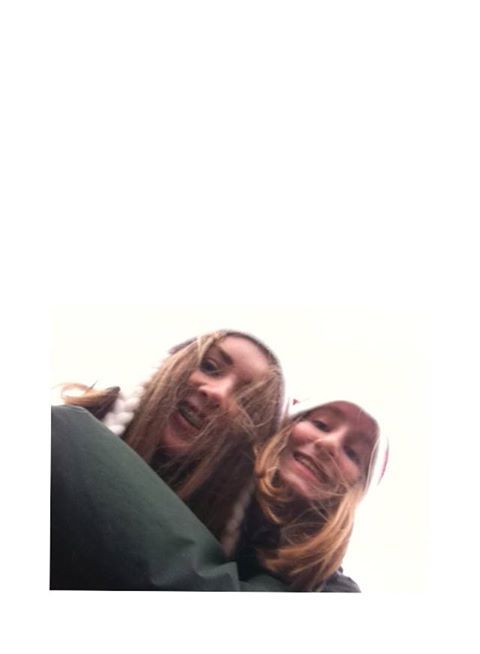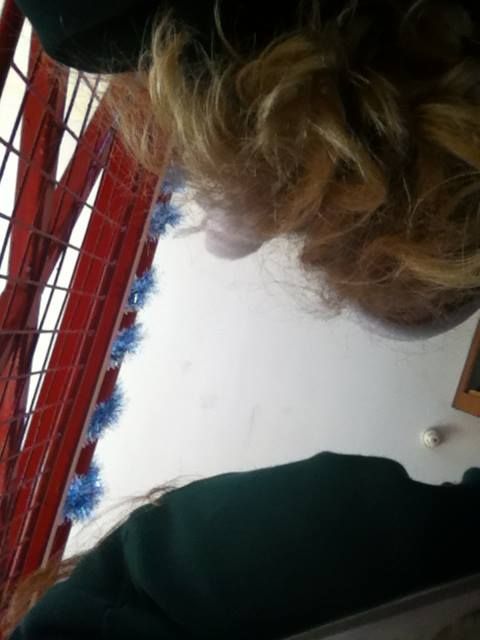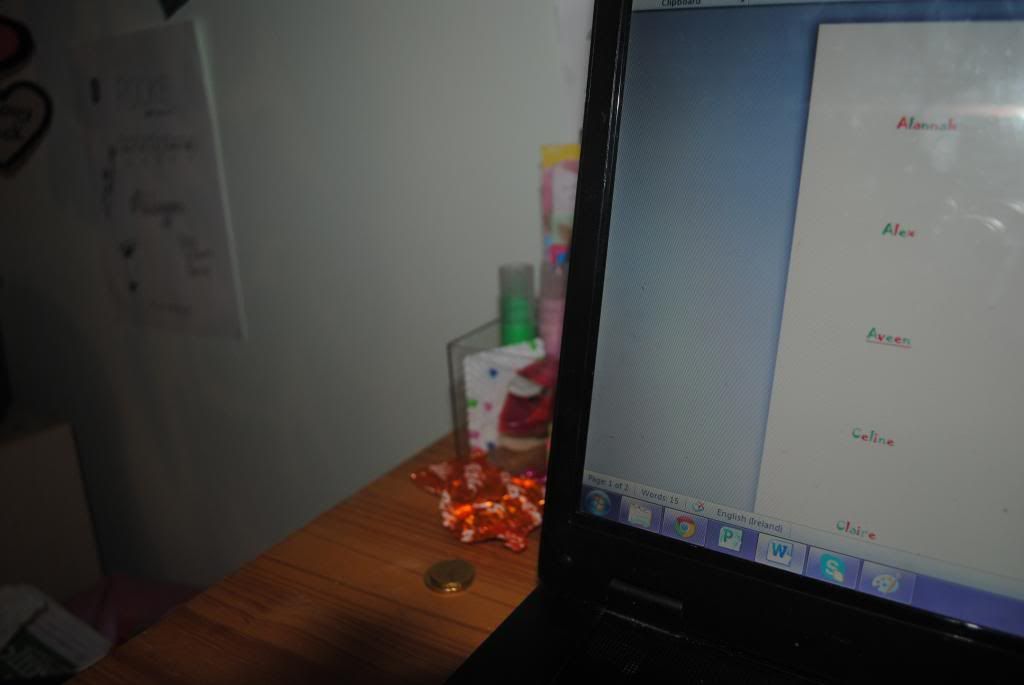 Lyrics : It's The Most Wonderful Time of the Year by Harry Connick Jr. .
With almost two days left to Christmas Day I am finally feeling all festive and cheerful after doing the remainder of the Christmas food shop in an empty shopping centre with my family last night and then going Christmas light spotting which is when we drive around the estates and countryside looking for houses that have exterior lights in on their houses or even trees ! We also went out for dinner too which was really yummy and we got two new chickens yesterday - This time they are white and we named them Fudge and Ivy. They're very sassy and have been flying all over the place already so there's our third generation of potentially vicious chickens ! My mam has also baked some more muffins and a mini Christmas cake so I took full advantage and took a few photos, Myself and my brother are helping her bake tomorrow so watch out for photos of that.
On Tuesday, My friends and I gave the person we got for Kris Kindle their present, I love doing this every year since it's fun guessing who got who. On Tuesday, Wednesday & Thursday, To most of my friends' embarrassment, I hung up tinsel at lunchtime on the stairs in Area Four where we sit at lunchtime ! By the end of the week I was only bringing it in to annoy everyone
(cough cough Chyan Emma Mary.)
but the strangest thing was that we got more strange looks from some of the second years who sit near us and the teachers on Wednesday than any other day and that was the day the few of us who wore santa hats throughout the week were santa hat-less ! We had a half day and basically did nothing on Friday which was straining because I hate doing nothing which sounds weird. I also sent ecards to my blogging friends and I made an alphabetical order list on Microsoft Word of the email addresses because sometimes I'm too organised and other times I'm not organised enough !
I love the outfit I wore today so much, I feel like it has an early twentieth century feel to it especially since my maxi dress no longer reaches beyond my ankles although it doesn't bother me especially since midi skirts are everywhere at the moment. I stuck with a colour scheme that was largely brown-toned for this such as the moss greens and burgundies. I love all the berry colours too as they all feel wintery !
Grace x