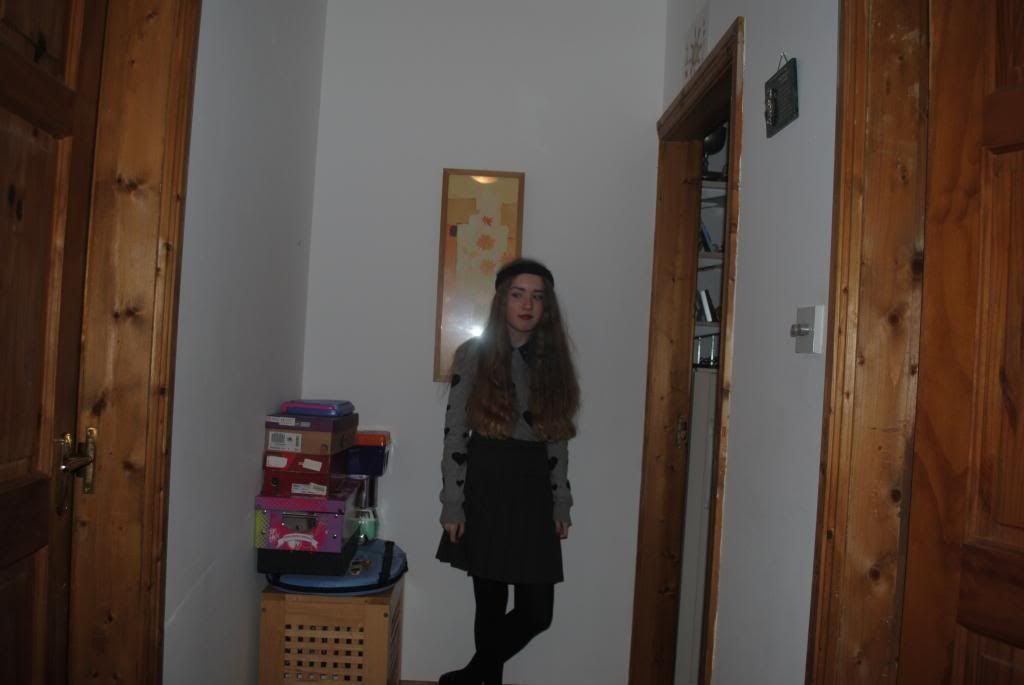 Dunnes jumper | Penneys blouse | Dunnes skirt | School tights and shoes
we think Aveen's Santa hairband is from Tesco and my Santa
hat is from a pound shop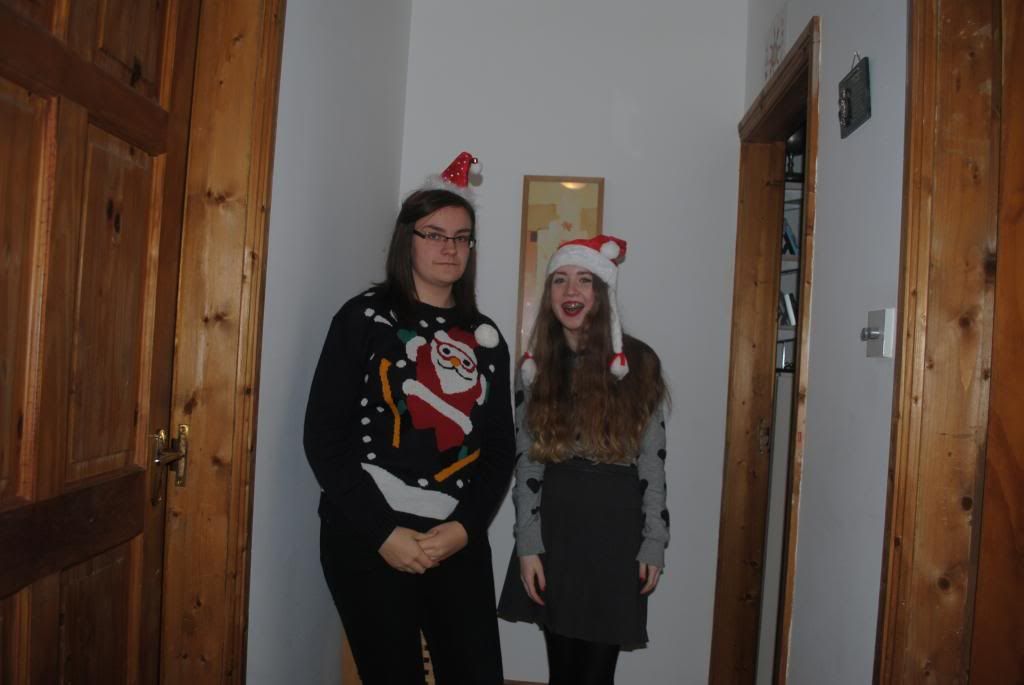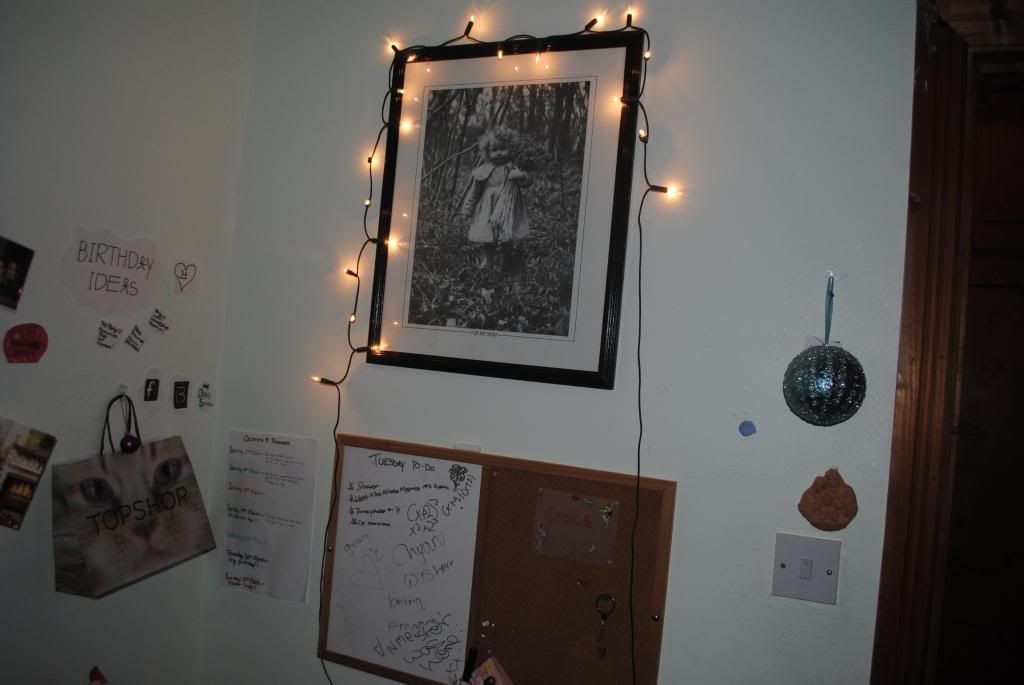 Dealz fairy lights | TK Maxx giant bauble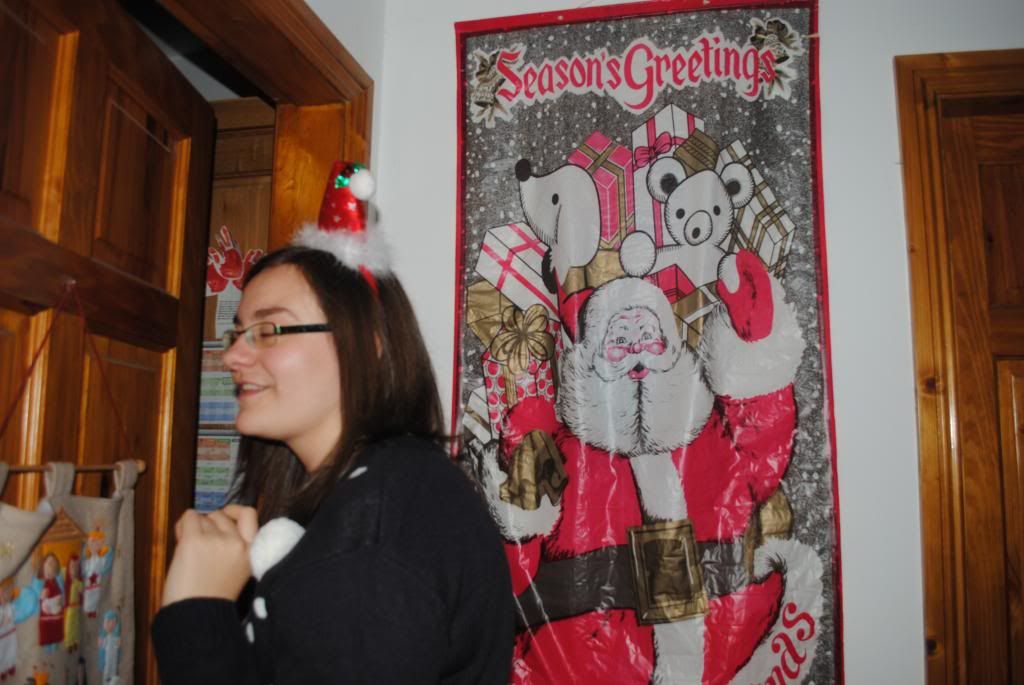 Photobombing is her favourite past time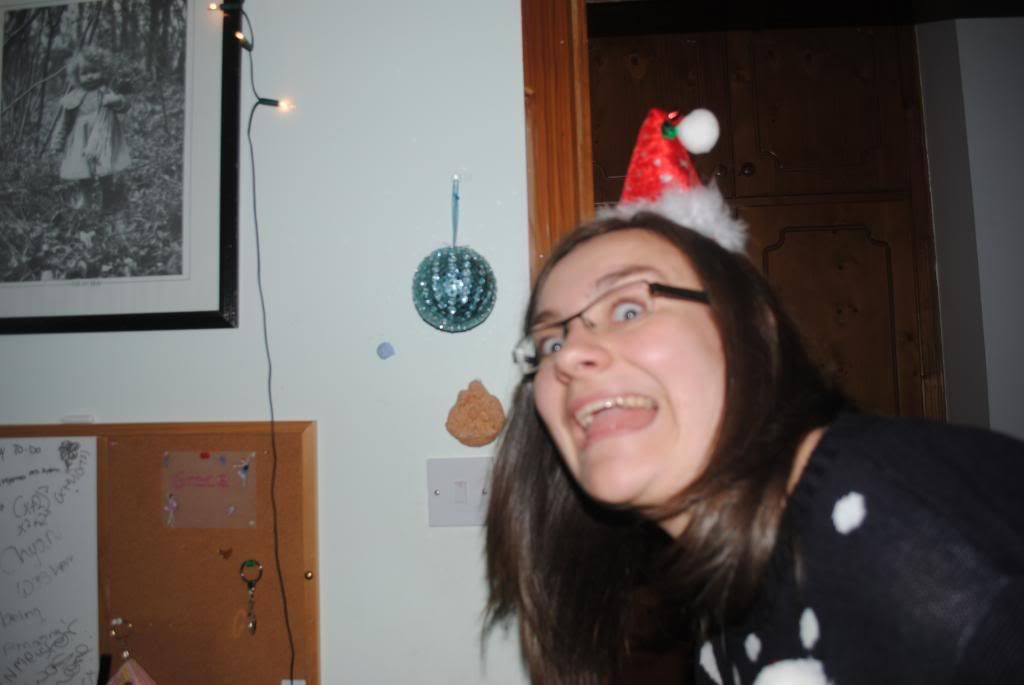 Santa hat clips and mini Christmas tree both from a pound shop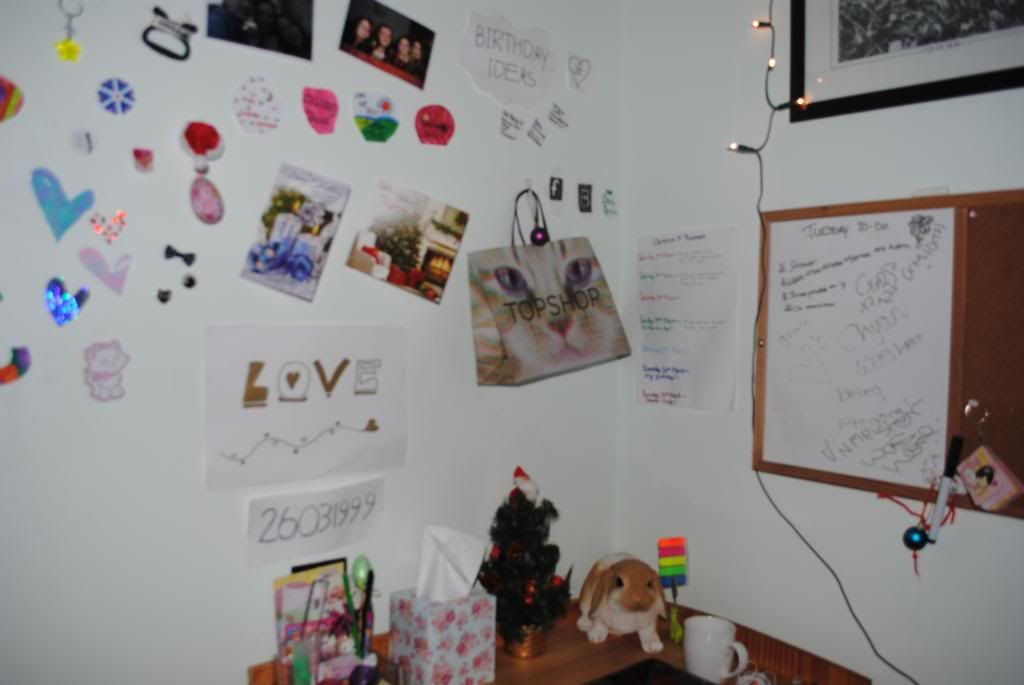 "Ho Ho Ho" decorations from Dealz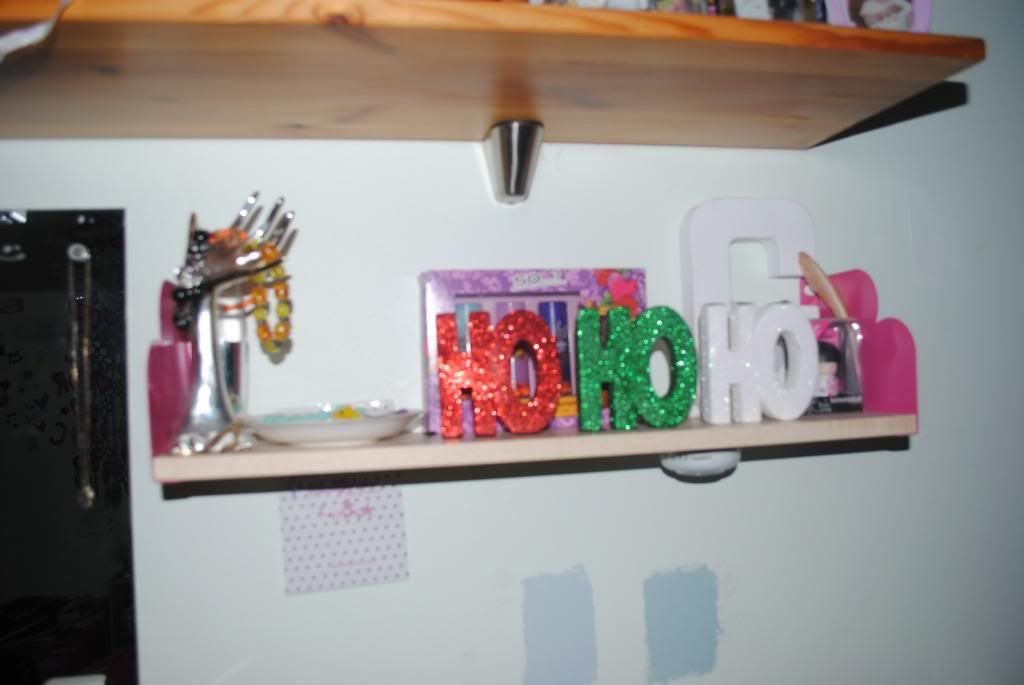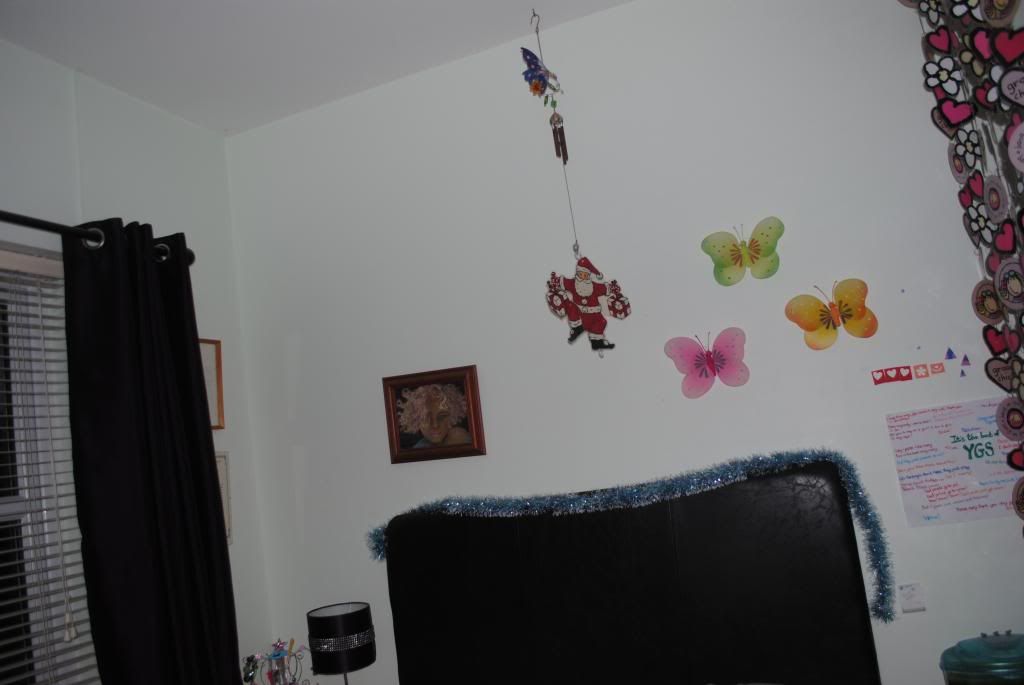 Lyrics :
Sleigh Ride by The Ronettes
There is less than twelve days to Christmas, In fact, Today it is ten days until Christmas Eve so I am slowly beginning to feel more festive. Today Aveen of
The Random Life of Aveen
and myself filmed two "AwkwardSprinkles" Christmas themed videos at my house and those videos will be up during the week - One on
Aveen's channel
and one on
my channel
. "For the banter" we wore Christmas hats and our videos consisted of rambling about how spend Christmas Day, Attempting to speak half a conversation
as gaeilge
and discussing how our school doesn't have an actual Christmas tree this year but one that metalwork people made. We also had a billion and one camera issues meaning we almost resorted to using five shoe boxes and heavy books as an iPod tripod - Aveen has a ton of photo's of my awful attempts.
Between the torrential rain and wind & the lifeless sky, It was more than impossible to take outfit photos outside to day so I was forced to compromise with the hall which proved quite difficult when changing camera settings. I usually wear this outfit with denim shorts but today I wasn't feeling the whole shorts-thing and then I remembered this skirt from the August play so I went for it ! This is actually a school skirt from the kids' section in Dunnes and I thought it would match the grey's in the jumper and then the black collar suited the black heart print. I love this outfit, but it is quite dull with all the grey's so a pop of denim whether through a jacket or trousers gives it a little lift.
This blogpost is also part of the
#ChristmasBloggers
series ran by
Jane
, It's less time consuming than Blogmas and the likes since you only need to post once or twice a week rather than daily. This week we're showcasing our Christmas decorations and my photos aren't brilliant I know since I was limited on time but there you go. My fairy lights are my favourite aspect of the decorations since they make my room feel cosier and remind me of Christmas, I've also stuck Santa hat clips everywhere - Even on my mirror and tripod ! I didn't really want a small Christmas tree in my room this year so we've moved my pink one up to the Den and I have a tiny cute one on my desk instead. I get my Christmas holidays on Friday - It's crazy that the term has gone by so fast and I have mixed feelings at the thoughts of the Mocks being in less than two months. In other news, I've had more than enough #dyspraxicmoments this week including breaking a blind in the religion room on Monday - Not my brightest moment, Nope. I think I'll just avoid sitting nearby windows or doors from now on because I'm just clumsy times a thousand. On the brightside, Before PD class after lunch yesterday, I was playing Christmas music and my friend did the shuffle from Party Rock Anthem and I pretended I could jive !
Grace x
FACEBOOK
|
EMAIL
|
INSTAGRAM
|
YOUTUBE