Penneys dress | Penneys blouse | New Look coat | roam necklace | F&F boots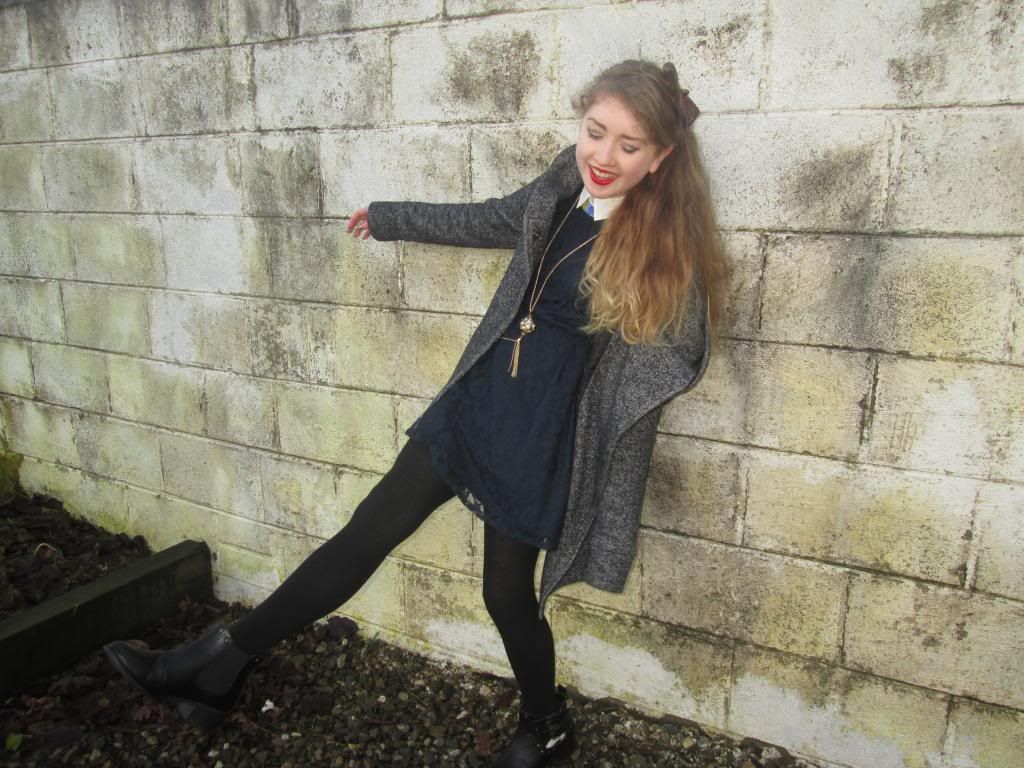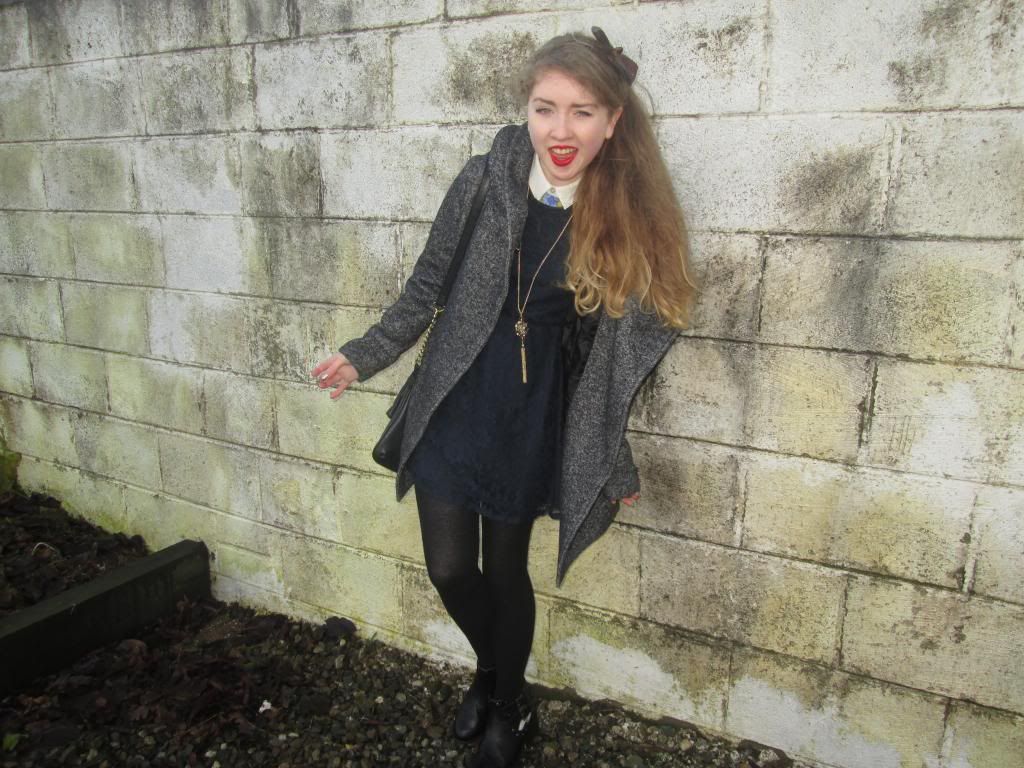 *ignore my white insoles*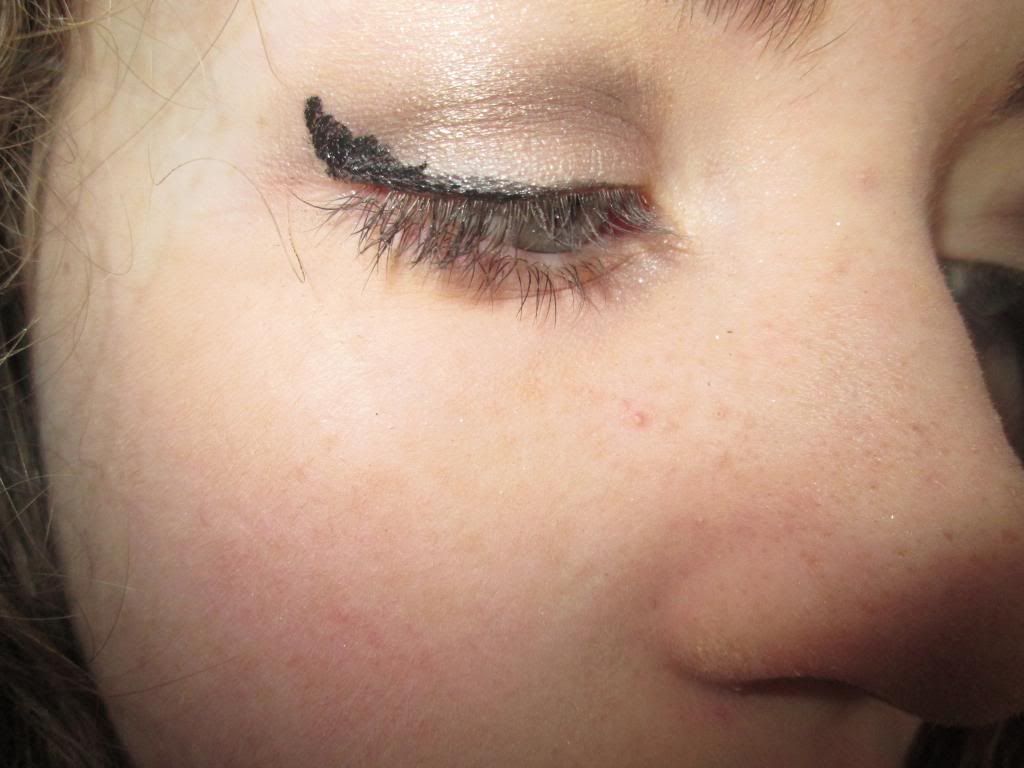 Lyrics : Best Day of my Life by American Authors
Today I'm beginning a new series here on the blog and my YouTube channel ! You might remember that in February of last year I did decade inspired outfits of the week and tutorials which were awful but now I'm going to attempt to do a better version of it "Dainty Decades". The outfits will be blogged and the makeup will be YouTubed ! I'm starting off with the 1960's mod style and pin-up and mod inspired makeup which kind of failed because I didn't want to repeat my previous mod post which you can
read here
. The hemline and shape of the blue dress reminded me of the beautiful dresses worn during this era when clothing really flattered all women's body shapes regardless of whether they were curvy or petite, etc. and I personally think alot of the twenty first century clothing shops could learn from this as nowadays there aren't alot of clothing pieces that will flatter any body shape.
I also wore a blouse underneath for a hint of a preppy old school look because I love the oldschool style. My coat with the buttons is quite like the bright colourful trench coats of the 60's even though mine is grey and of different material oops ! I know that brogues are more 1960's like but today I swapped my usual brogues for these cut out boots I bought yesterday ! They're so beautiful I'm literally in love with them and they're not difficult at all to wear in thanks to the wedge heel. I know they're not relevant to this decade but I think they definitely finished off the outfit ! I put the front of my hair in a side parting and tied the entire knotty mess in a high ponytail with a brown leather bow hairband and now I feel like Ariana Grande with all the hair ! I'm wearing a beige eyeshadow on my eyelids and a grey-brown in my crease. The ends of my eyebrows are filled in and I'm wearing thick winged eyeliner with lots of eyeliner on my upper and lower lashes ! I'm also wearing a red lip because I lost my bronze lipgloss. Big cheer for me losing everything.
My mock exams begin in twelve days so at this stage I'm supposed to be studying which I am except every night of studying ends in me forgetting what hydraulic action is or how to get the ratio of two numbers, I have a really bad longterm memory yet I remember everyone I know's class timetable without them telling me so I'm just here like "Brain you need to get your priorities right. Like I don't care whether *insert random peoples' names here* have Classical Studies before break on Fridays or not". I've figured out that this year I will probably be more successful in being awkward and avoiding people than the actual Junior Cert. Ignore this week's incident when I crashed into a Japanese-manga information poster whilst speed walking away because I'm fabulous and can handle social interaction with other human beings like a fabulous person. *cough cough* not really *violently coughs*.
Sorry for last week's rushed post - I wasn't well and I forget to mention two important things. First was that Dainty Sprinkles has been viewed 50,000 times which is so crazy ! I kind of just stared at my laptop in disbelief like is this real so thanks a million to everyone who reads my blog *virtual hugs* *virtual hugs*.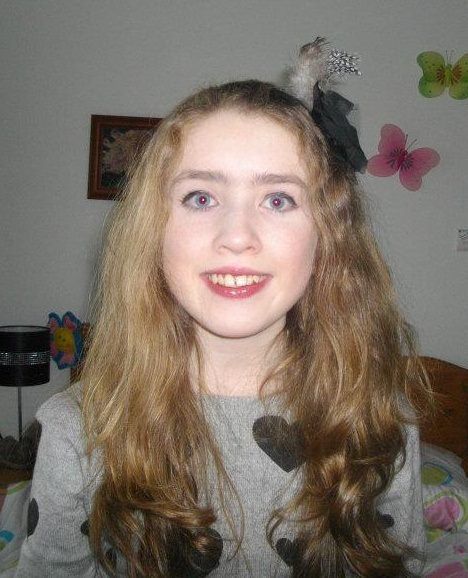 The second thing was that my braces were finally removed ! I've been wearing braces and retainers for over two years - Twin blocks in October 2011 until May 2012 which was when I got my actual braces on and it was brilliant but scary to finally see my teeth again ! I had never realised how crooked and awful the condition of my teeth actually were before braces and I went around feeling like a "doggy dentures dog" from the dog food ad all week my teeth felt huge and overly white ! It didn't hurt at all getting the braces removed although I understand that different people have different experiences. Before leaving you with this hilarious photo of me from Christmas Day 2011 I'll tell you another hilarious #gracepalm (facepalm geddittt !) story which is that when the orthodontist took a photo of my teeth for the orthodontist files idk I was told to "smile wide" and I didn't know what that meant so I did a crazy meme by accident like I'm not even joking.
The ground seriously needs to swallow me up at this stage,
Grace x