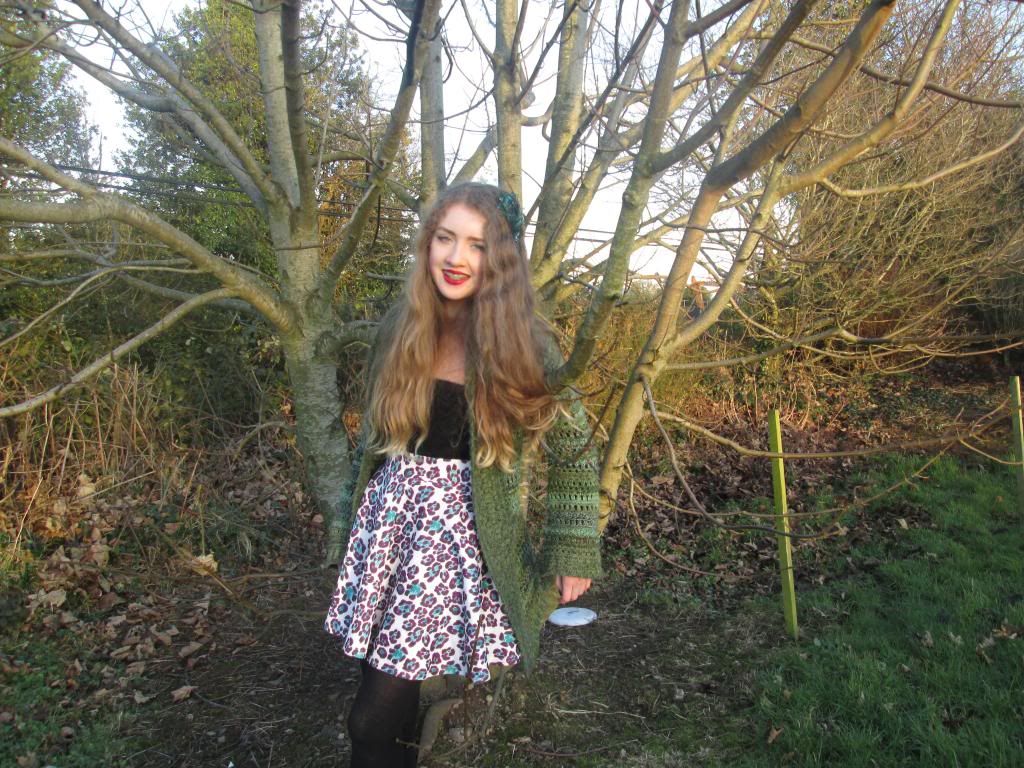 Skirt from local shop | F&F jumper | cardigan used to be my mam's | Dunnes tights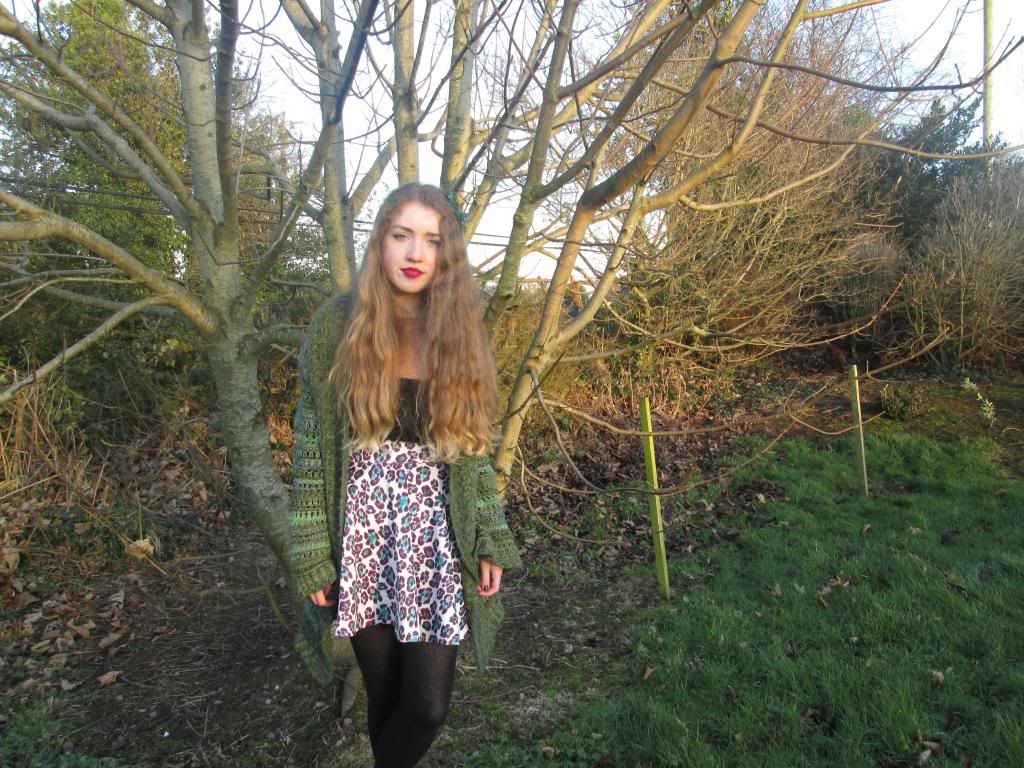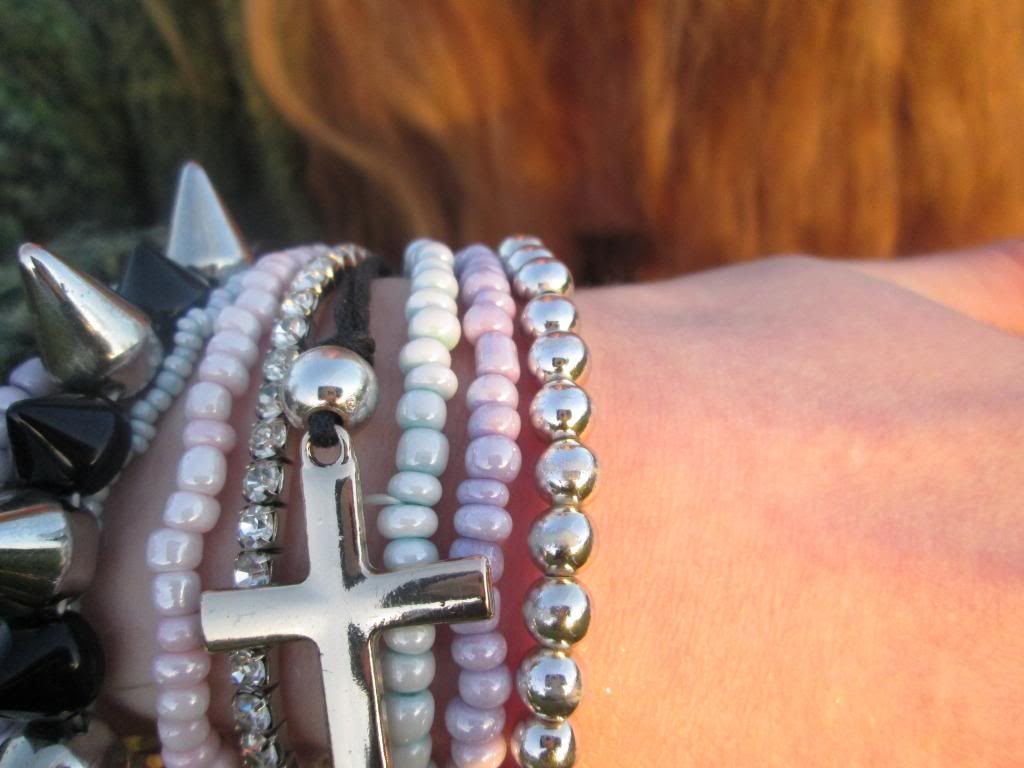 All bracelets are from Penneys ! The pastel ones were bought in the kid section and the silver and black ones were bought in the adult section 'Opia'
Lyrics : My Number by The Foals
This week marked two significant events ! One was the return to school after the holidays and this week as always began on Monday and ended on Friday both in true awkward style ! I was brought straight back to the anxiety inducing corridors on Monday morning whilst attempting remember how to interact with human beings and then ended the week on Friday wishing my friends didn't know how to interact with other human beings *violently coughs* ! This also marked the beginning of my attempt to study every night which is working out-ish so far. The second thing marked was the fact that it was my last week of wearing braces ! After twenty months of wearing braces and six months before that of wearing a twin block retainer, I will finally be brace free on Monday so this is my last post in which I am wearing braces !
*Celebratory llama dance*
Today it miraculously didn't rain so I took advantage of the weather and wore a lighter outfit since I was indoors all day. I love the contrasting colours which is more like colour blocking in this outfit. I think the mossy greens, etc. really bring out the pastel colours such as browns and purples and they create a very pre-spring atmosphere although mind you spring won't arrive in Ireland until about May ! I've also been wearing these bracelets all week since they're kind of colour blocking as well. They're from two separate sets so I usually wear the silver and blacks with my watch on my left wrist and wear some of the smaller pastels too and then on my right wrist, I wear the rest of the pastels which is like an abundance !
I also filmed myself doing my makeup today and that could be up tomorrow midweek next weekend or even the weekend after due to school and revision. I'm wearing my usual face and eyeliner with the Essence Quattro palette in 'Purple Day' for eyeshadow - The pale beige is on my lids all the way up to my browbone, The pink in my crease and then then the purple in the very outer crease, Both blended in. Also the response on my last post about family friends and peers discovering your blog was huge and we all share the same opinion that is we are extremely proud of our blogs but we don't really want to share it with our friends and acquaintances, etc. because of judgemental people !!!
I hope you's have a lovely week and I'll update you on school awkwardness and what I'm wearing next weekend !
With no braces !
*celebratory llama dance repeatedly*
Grace x
FACEBOOK
|
EMAIL
|
INSTAGRAM
|
YOUTUBE