New Look jumper | Topshop skirt | Dunnes hat | Claire's Accessories necklace | Tesco boots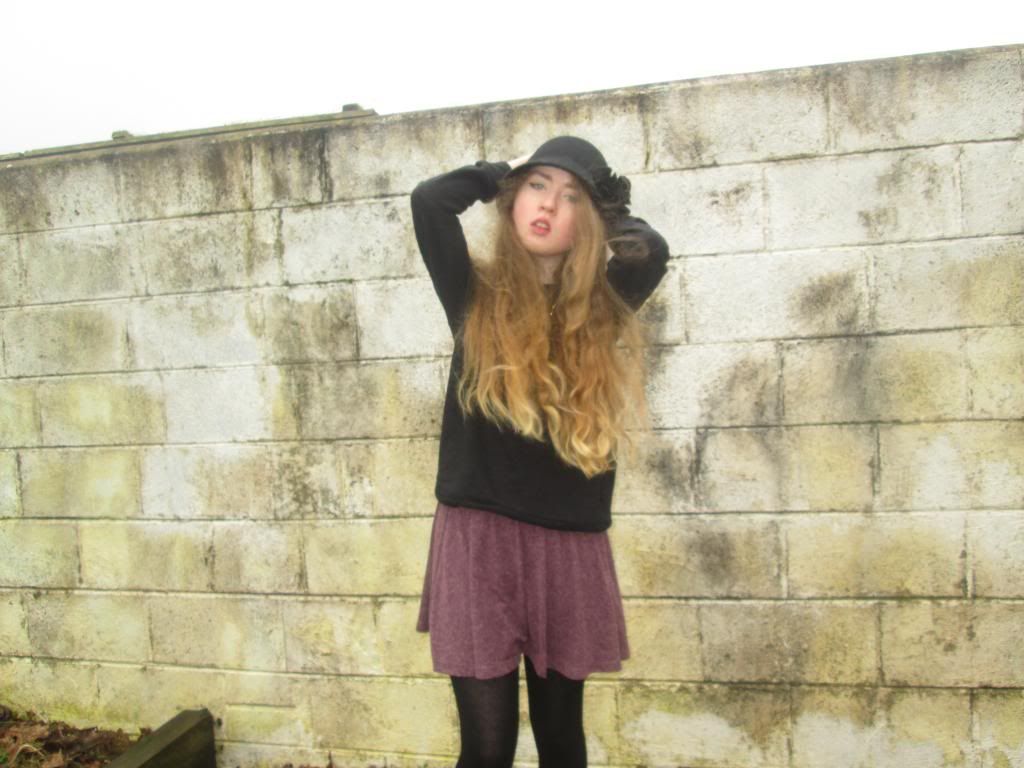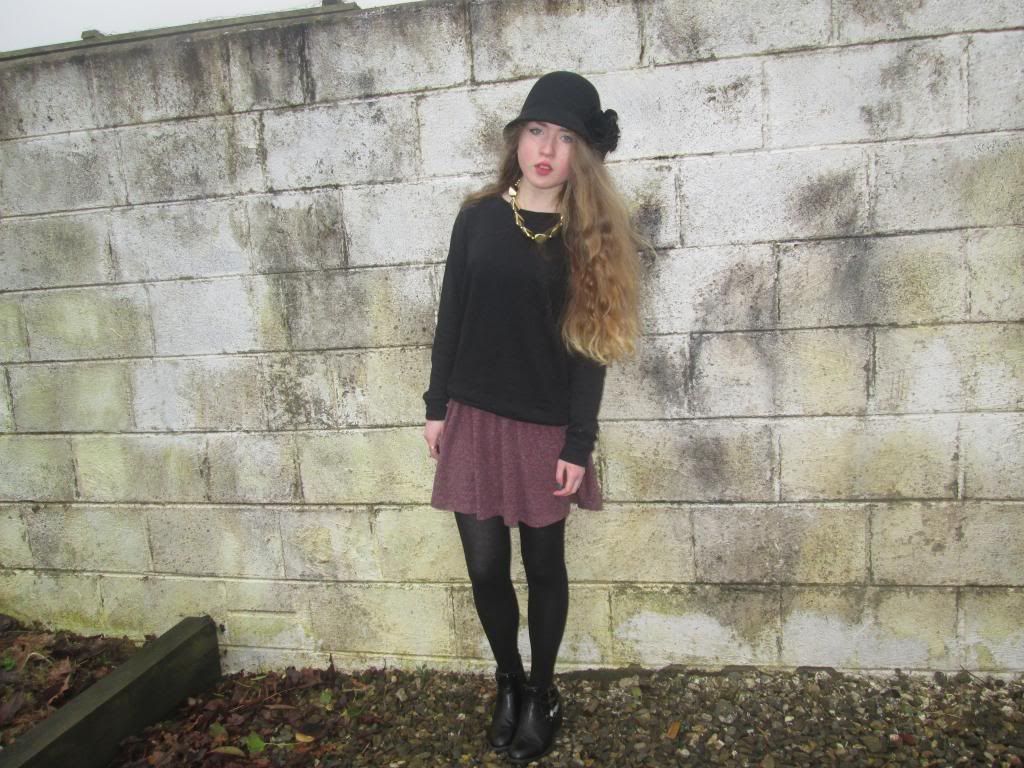 I've been looking for a decent black jumper since forever so this one is obviously my new favourite and I don't really plan on taking it off bar pyjamas each night and then school. I was planning on wearing my denim shorts with it today but then I woke up and it wasn't a shorts day. Side note : Most days aren't a shorts day.
I feel very fashion blogger-ry and chic in this outfit and as always, Overdressed. This is the reason why I hide from people I know like please don't judge me. I'll buy you food. *writes blog that the whole world can judge what a fail*. I haven't worn this gold chunky necklace in ages since it's a pain to put on as you can't just throw it over your head and be done. I don't really like to keep plain jumpers plain though so it kind of finished off the whole look. My hat is another thing that may or may not be surgically attached to my head. With every outfit now the question asked is "To hat or not to hat". Yet again, Today was a hat day and instead of wearing all black and then adding a big pop of colour, I stayed boring and wore a burgundy skirt because why not.
I'm wearing completely neutral makeup today because a. I filmed a school makeup routine which you'll see at some stage and b. I felt like it. I'm kind of scaring myself at this stage with the whole lack of mad makeup. Since midterm began, I haven't even been bothered with bright and bold lipstick let alone colourful eye makeup so I've just school makeupping with lots and lots of eyeliner. You'll see next week !!!
I was going to end the post there but I've just been reminded of a blonde moment that happened this afternoon. One of my friends & I were in the lifts in the shopping centre chatting away and after a while we noticed the lift hadn't moved. We began to panic and go mental for a good minute and a half only to end up realising that we hadn't even pressed the buttons for the lift to move to a different floor. I can't begin to describe how stupid I felt. Nothing new there !
Grace x
FACEBOOK
|
EMAIL
|
INSTAGRAM
|
YOUTUBE