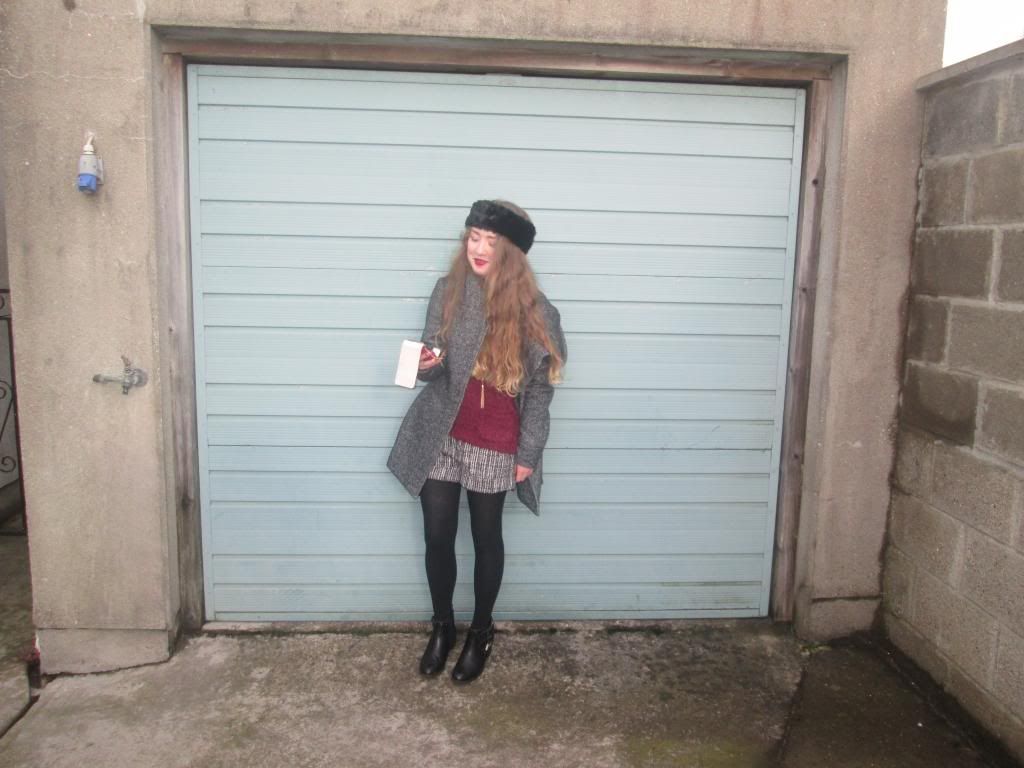 New Look jumper and coat and necklace | Dunnes half hat-headband and shorts | Tesco boots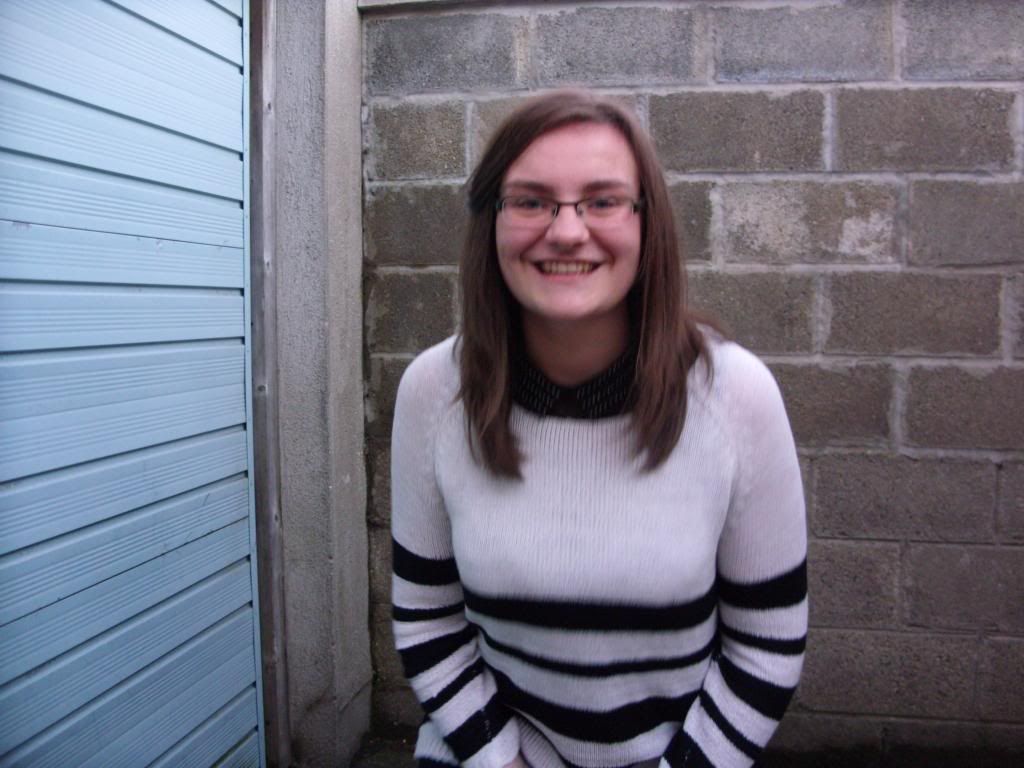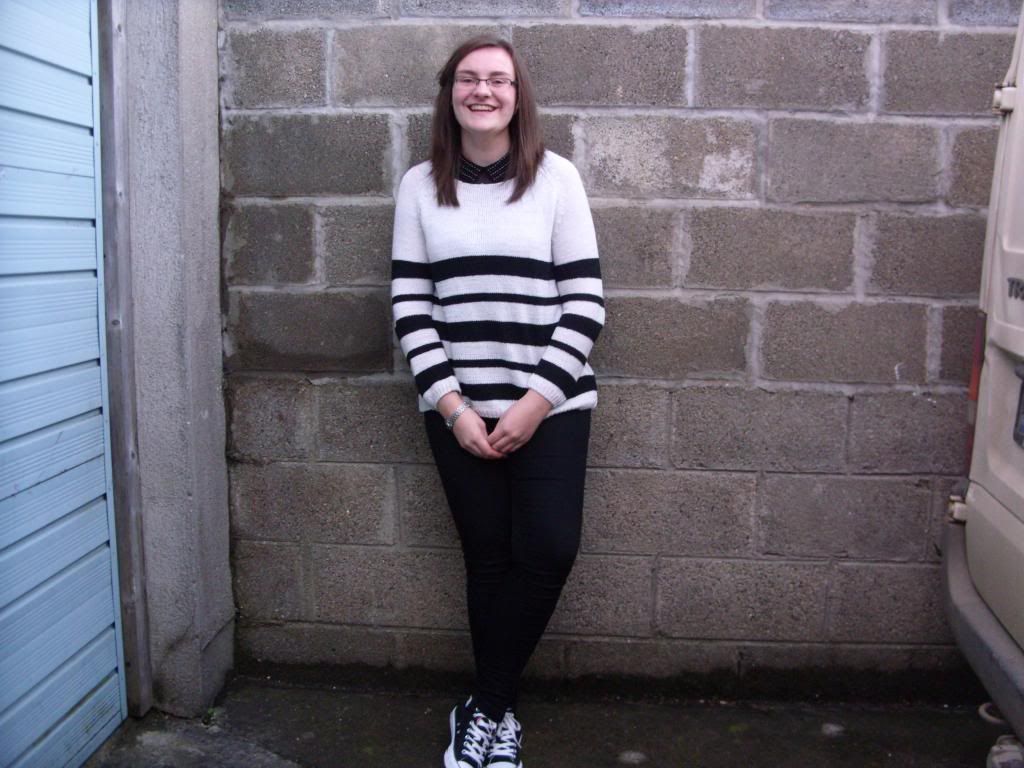 Penneys jumper and blouse | Converse runners | Idk what else !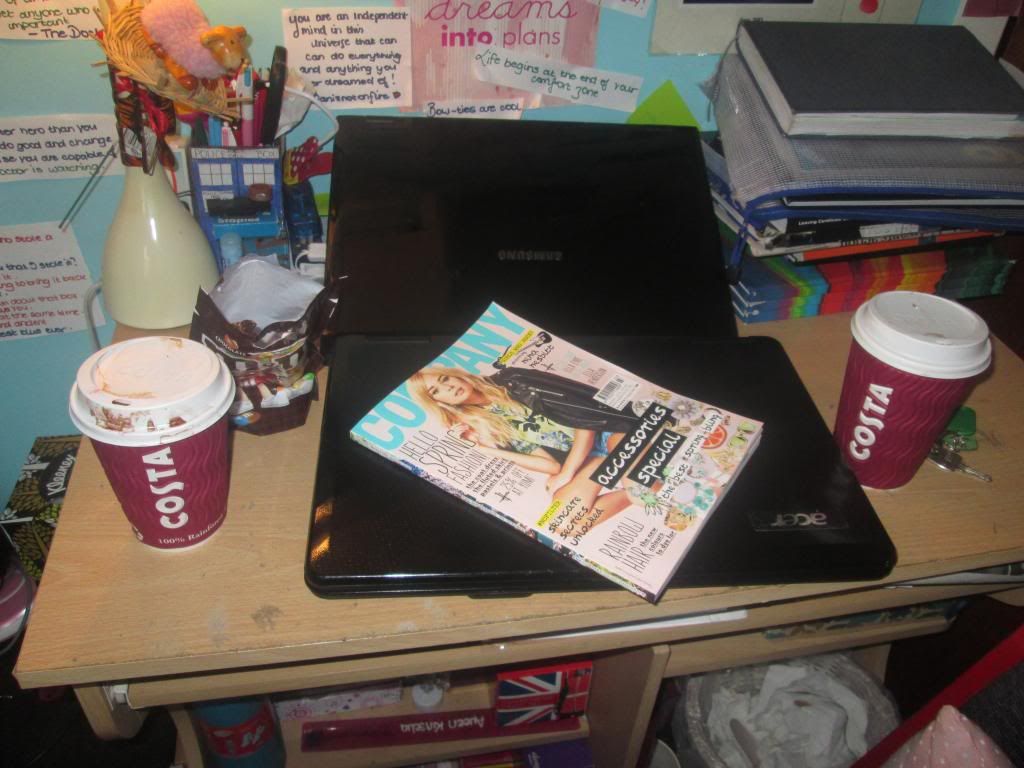 Lyrics : Afterglow by Wilkinson
I am finished my mocks and finally on midterm !!!! I'm actually quite disappointed since it means in nine days I'll be back to normal classes and homework and everywhere being really busy at lunchtime - Three things I am not looking forward to. I don't really know what to do with my life now, I can't "study" anymore. I didn't find the exams too stressful infact on English Paper One, I got to write about blogging and Tumblr hollla ! I was stuck in the same room 413 three days this week which I was quite sick of by Thursday. And then most of the classes seem to have colds so one person coughs another person coughs and another and it gets louder and louder - It became known as a coughing competition especially when the teachers join in. We had an earlier lunchtime than everyone else so the corridors were extremely empty and quite which was odd but brilliant because it meant we didn't have to queue in the canteen for ten minutes yesterday.
On Wednesday, There was a dreadful storm in Ireland. It was ridiculous and there's even some coniferous trees on our road about to fall over. Unfortunately we lost our electricity for two days and one of my friends still doesn't have any and it could go here again any minute. Our living room was full of red and orange candles - It was like a Buddhist temple ! It was so bad that at the end of the day After school sport activities and night study was cancelled so you can imagine all the "YESSS" 's that interrupted the English exam.
As for today, I visited
Aveen
! The main purpose was to film an AwkwardSprinkles rambling video which we eventually got around to. Part one will be on
Aveen's channel
this evening and part two will be on mine at some stage so I'll link both once they're up - We also vlogged and took outfit photos and mainly just rambled about the weather and #InternetSafetyGroup
(s/o to the peasants.)
because what else is there to talk about ! Before this, We walked to Costa/Tesco and Aveen bought Company magazine because she's almost converted to fashion blogging LETTUCE BE HONEST - Puns ! We both bought what I describe as glorified hot chocolate in Costa and I'm not much of a hot chocolate person but it was ok-ish. Because I'm probably one of the clumsiest people in Ireland, I spilled the hot chocolate that was filled to the brim on the way back and my hands were all sticky whilst vlogging which resulted in odd looks from passers by. Our videos are slightly unorganised since we were we meant to exchange ideas on notepaper in school like we usually do except with the weather, etc. we never got around to it so we relied on rough notes on my iPod ! Whilst on the topic of AwkwardSprinkles - Thanks so much to everyone who's told us on Twitter, etc. that they love our videos/blogposts together it means alot !!!
I'm going to go now to edit the video and to stop ignoring my family and people I'm chatting to on Facebook. I'll be back very soon since I've so much free time hollla !
Grace x