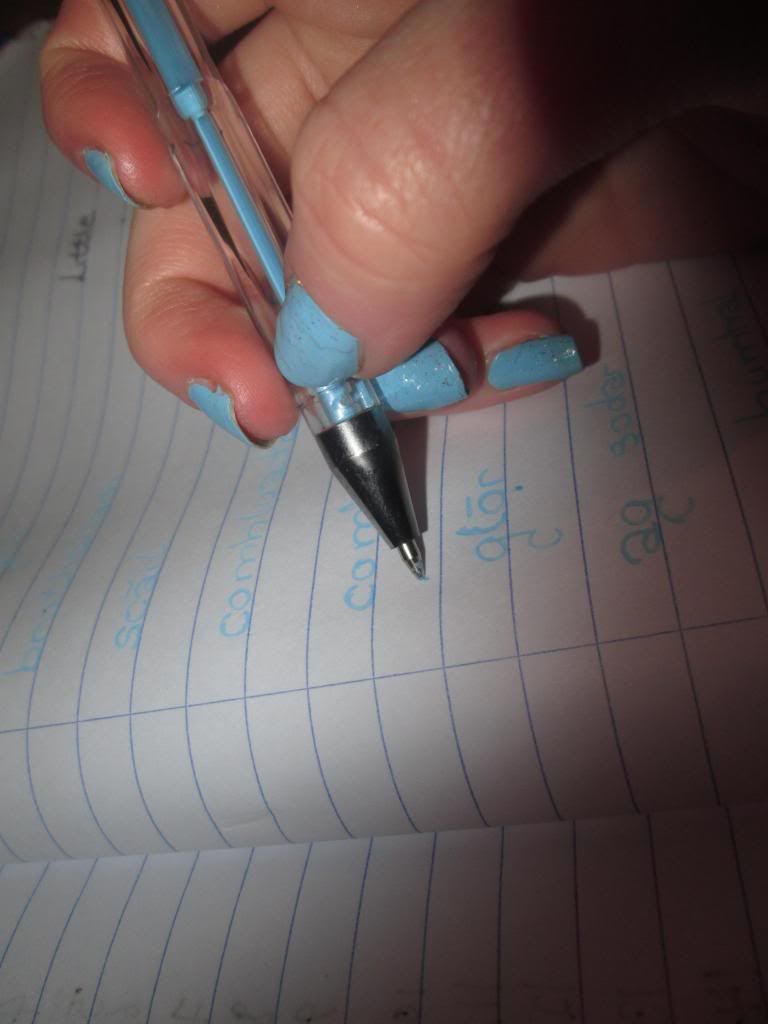 So this morning, I was only in school fifteen minutes and I'd already
stepped into a puddle of mud
spilled the contents of my art pack on the floor
tripped over a schoolbag and fell.
And then I thought - hey ! lets blog about this !
It was Pancake Tuesday and Shrove Tuesday so we had pancakes this afternoon and I put hazelnut chocolate spread on one & lemon and sugar on the other - Both are my favourite pancake toppings since everything else gets way too messy - Tell me in the comments what your favourite toppings are !
My friend has also let me borrow her first season of Gossip Girl so I'm finally jumping on the bandwagonnnn ! *in timid voice* Please don't spoil it for me. Although I'll probably end up WikiPedia-ing it. This whole thing of watching TV series comes at a very great time though ! Oh yes. Our French and Irish oral exams begin the day after St. Patrick's Day so between now and then I'm going to be rambing about Seán agus Síle in sráthpictiúrs which I can't take seriously because they're double meanings "Níl mo thuismitheori abhaile". I also found out today that when talking as gaeilge with the examiner it's advised you make eye contact because you are supposed to be having a conversation. I have done a trial run of this and almost burst out laughing. Not good.
As for French, Roll plays may be handy if I ever get lost and have to ask for directions or have to order food or buy the wrong sized jumper in France. I can't do any of them speaking English without awkwardness so I think I'll translate the French to English and use the roll play from now on ! We also have to write a speech in English pretending to give friendly advice to First Years and I was ranting with my friend today about First Years running around pretending to be airplanes and motor cars except then I was reminded of how on Fridays we pretend to be airplanes or cars on the way to Area Eight "STEER LEFT" "STEER RIGHT" "KEEP ON THE RIGHT SIDE OF THE ROAD YOU IDIOT" "BREAKKKK". You'd definitely know that I'm an eight year old in disguise.
Grace x