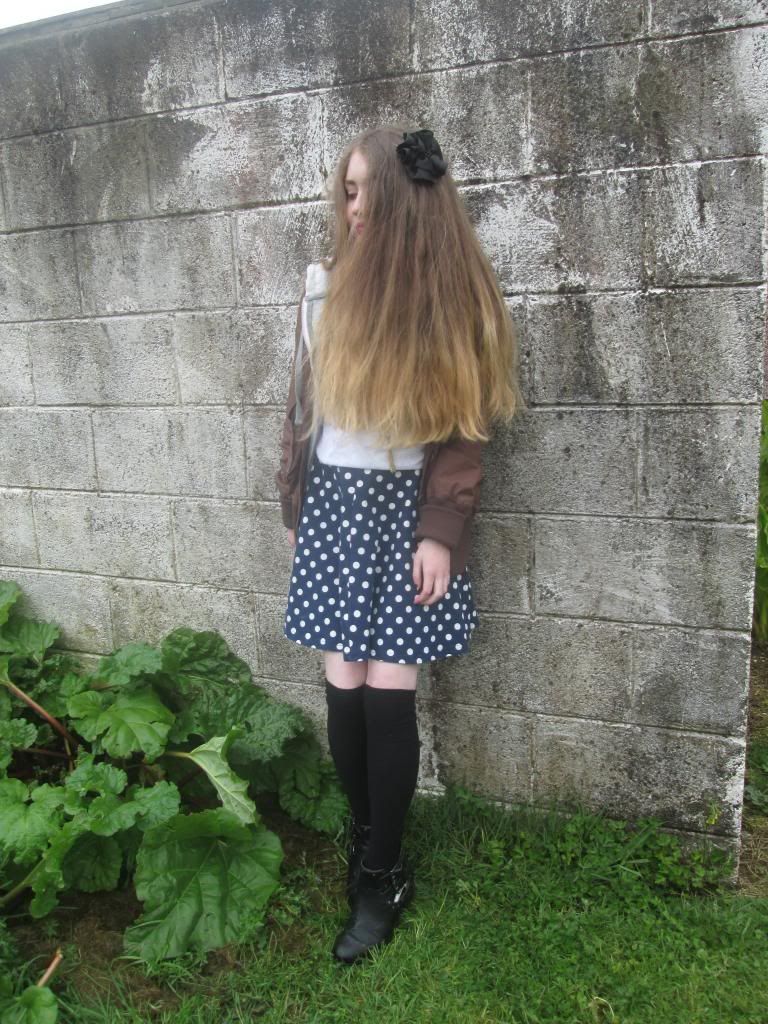 Cardigan tee & skirt are all from Penneys oops this is awkward | ROAM @ New Look necklace | Coat was once my mam's | Forever 21 socks | Tesco boots
I went shopping on Thursday and today I'm wearing two of the five things I bought - This white tee and grey hoodie. I've been anxiously anticipating the day that I would buy a grey or white tshirt for months now and in the end it was this white sheer piece with a cute little pocket that caught my eye in Penneys. I think neutral coloured tees are so chic yet casual and can dress up and dress down any outfit. I love how the white and the grey hoodie look together and I can't wait to wear them with a pair of denim shorts or a patterned skirt during the summer. If you'd like to see a 'How I Style ..." blogpost tell me in the comments !
In other news, Today I bought Coco. Coco is very sophisticated and chic although she can be very sharp. I am drawing Coco for my Art Exam on Wednesday so everybody better watch out - Watch yourself or Coco might give you a big hug ! You might have also noticed, That I also updated a lot of links such as About, Grace Is Wearing, etc. as well as my header. I followed
Lauryn's Notebook's post on creating an image map header
for the HTML bits and it really helped !
Tomorrow marks the end of the Easter holidays which I am refusing to accept since it means the next time there's a school holiday which lasts longer than a day, It will be Junior Cert time ! I envy every non-state exam sitting year who only have a five week 'term' left although in saying that we do have next Monday off for the bank holiday and I'm not in school the Monday !
Grace x
Bloglovin
|
Facebook
|
Instagram
|
Twitter
|
Tumblr
|
YouTube
(P.S Coco is a cactus.)