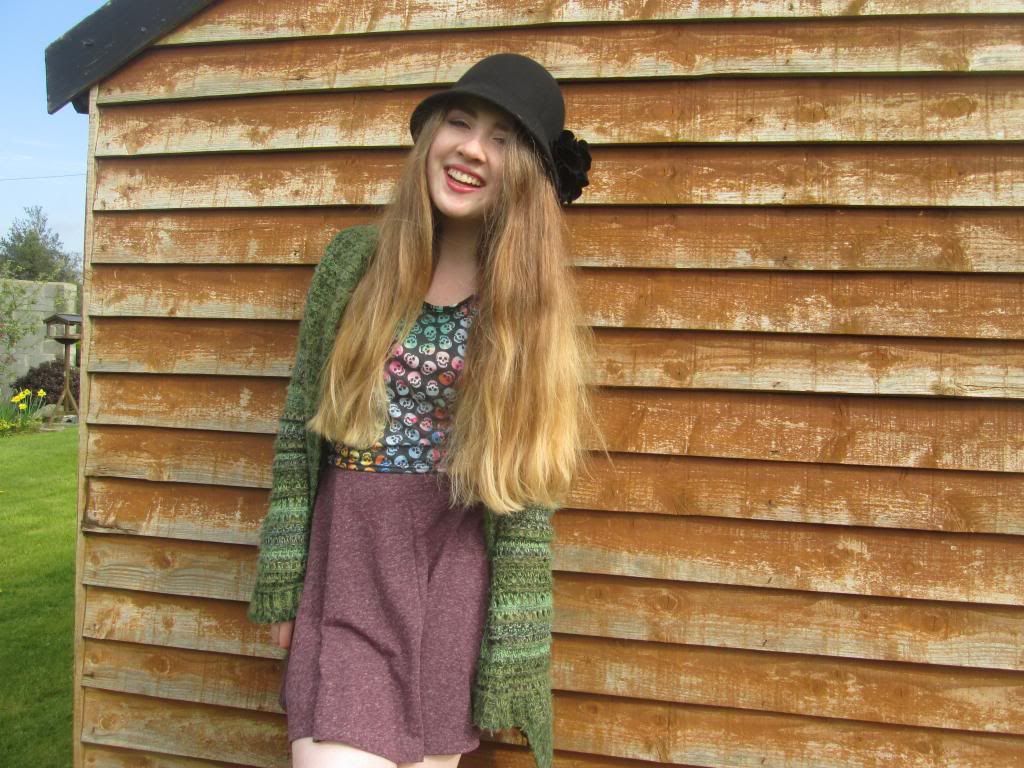 On Sunday I uploaded a video, I uploaded a festival inspired neutral makeup tutorial to my YouTube channel -
Click here to watch it
- and I thought I'd share it here as well since when I first began Dainty Sprinkles, I wrote lots of makeup based posts.

This makeup is inspired by the photos I have seen on Instagram of the makeup worn by the likes of Kylie Jenner and Vanessa Hudgens at Coachella. The eye makeup was quite smokey and bronzed. The lip colours were also bronze and nude without looking like concealer was smudged all over !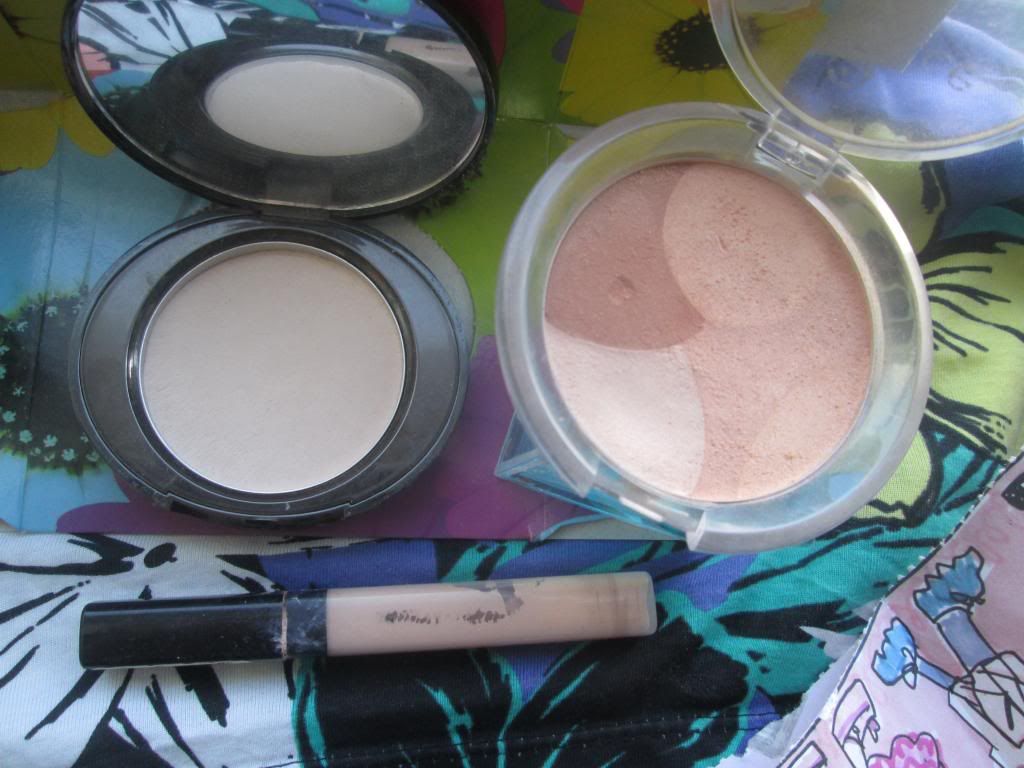 No7 Pressed Powder in Translucent | Maybelline Fit Me concealer in 15 | Essence Mosaic Compact powder in 01 Sunkissed Beauty
For the base, I applied light concealer to my blemishes and under eye circles but you could also use a BB cream or foundation or just none at all ! I set this with translucent powder and then I lightly contoured my nose and cheekbones. I didn't do much contouring since I'm absolutely awful at it and end up overcontouring and looking like a mess !
Catrice Absolute Nude eyeshadow palette in 010 All Nude | Essence Quattro palette in 12 Purple Day
For eye makeup, I began by priming for a good base. I applied the first shade of the Catrice palette all over my lids and crease as it matches my skin tone. I then mixed the second and fourth shade and applied to my crease. I also applied the third shade to my outer lid and the last shade to my outer crease to dramatise the look.
For a slight pop of colour to create a more bronze effect, I used the Purple Day palette. I applied pink over the crease and the purple over the outer crease and outer lid since it was the darkest colour used. I also used this colour on my lower lash line.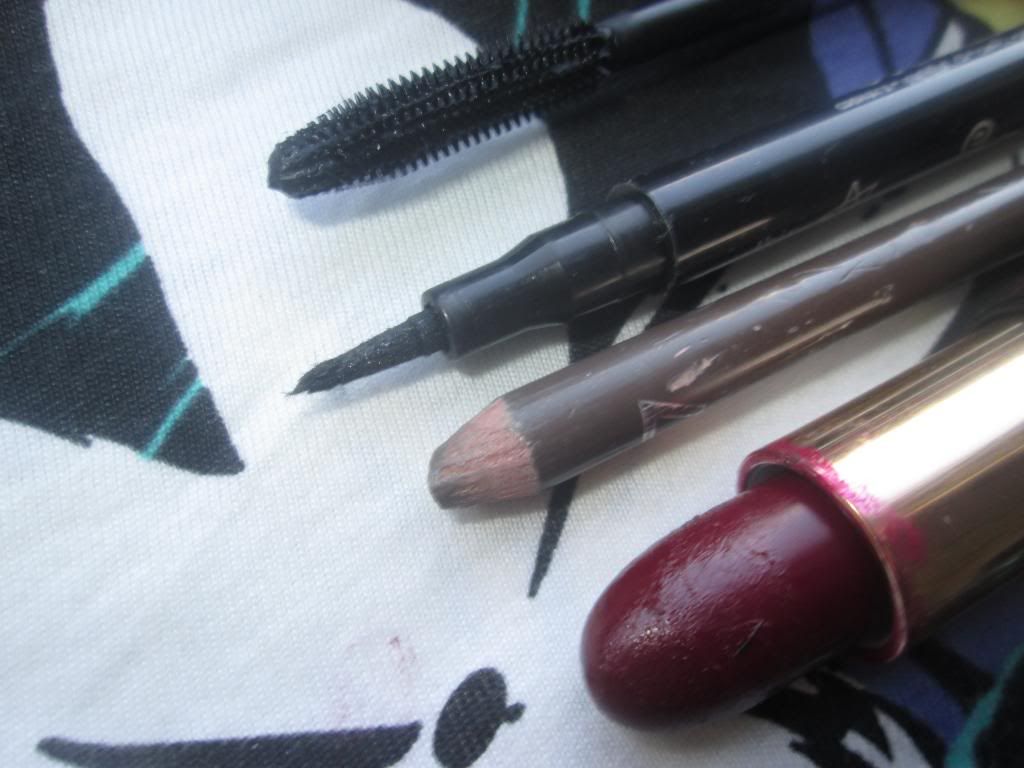 Collection No Clumps mascara | Essence 2in1 eyeliner | 17 eyebrow pencil | Collection Gothic Glam lipstick in 3 Revenge
I finished the eyes with winged eyeliner and mascara, I also filled in the gaps at the end of my eyebrows.
For lips, I applied a quite light layer of berry lipstick which stuck as a pink hue and finished off the neutral look with a bronze lipgloss which I forgot to photograph !