Cardigan used to be my mam's | Cardigan worn back to front from years ago | Skull crop top worn underneath from a shop in Shaw's department store | Dunnes knee high socks | Tesco boots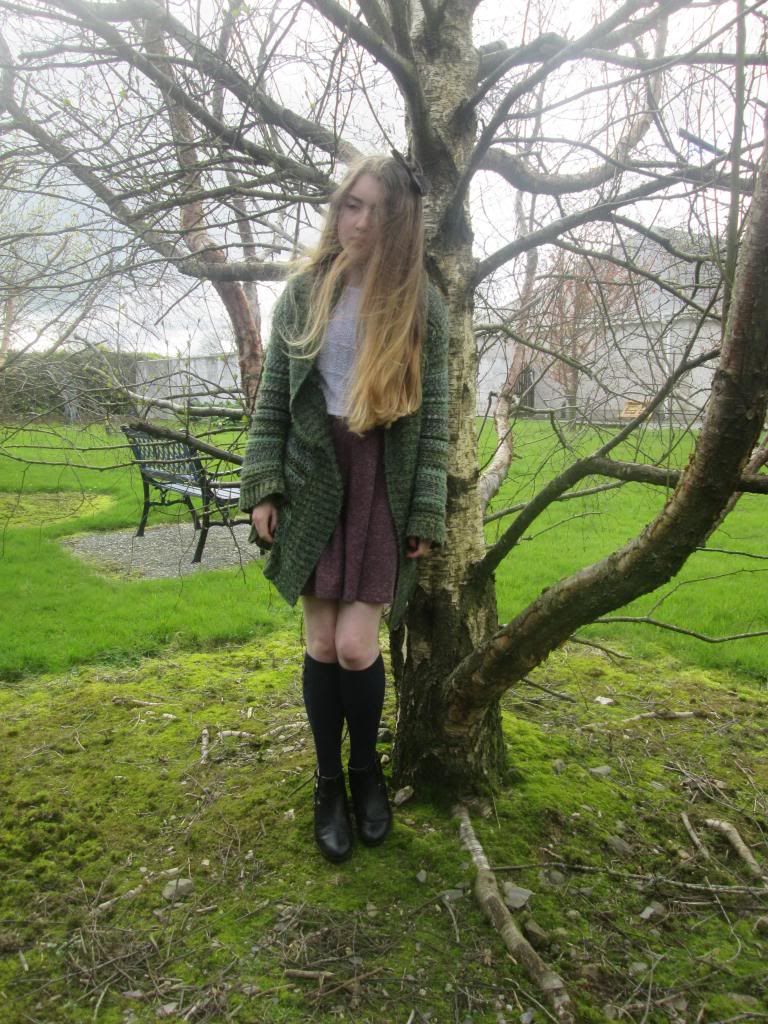 I am finally on my Easter Holidays ! For Dainty Sprinkles, This means a surplus in blogposts and videos plus an AwkwardSprinkles video - Maybe even two ! For me, Easter Holidays mean catching up on all the studying I haven't started and eating twice my body weight in chocolate.
The furthest I travelled away from my house today was the front garden so my outfit today is just kind of put together. I've been loving khakies and burgundies and those kind of 'fresh' colours lately and I layered this cardigan worn back to front over a skull crop top and yet another cardigan over to stay reasonably warm. The many shades of green in this cardigan fascinates me - There's Khaki, Lime and Forest. I think green can compliment any skin tone especially a cold shade of green which compliments everything from the darkest skin colour to the palest skin colour. It's the perfect colour for spring !
Grace x