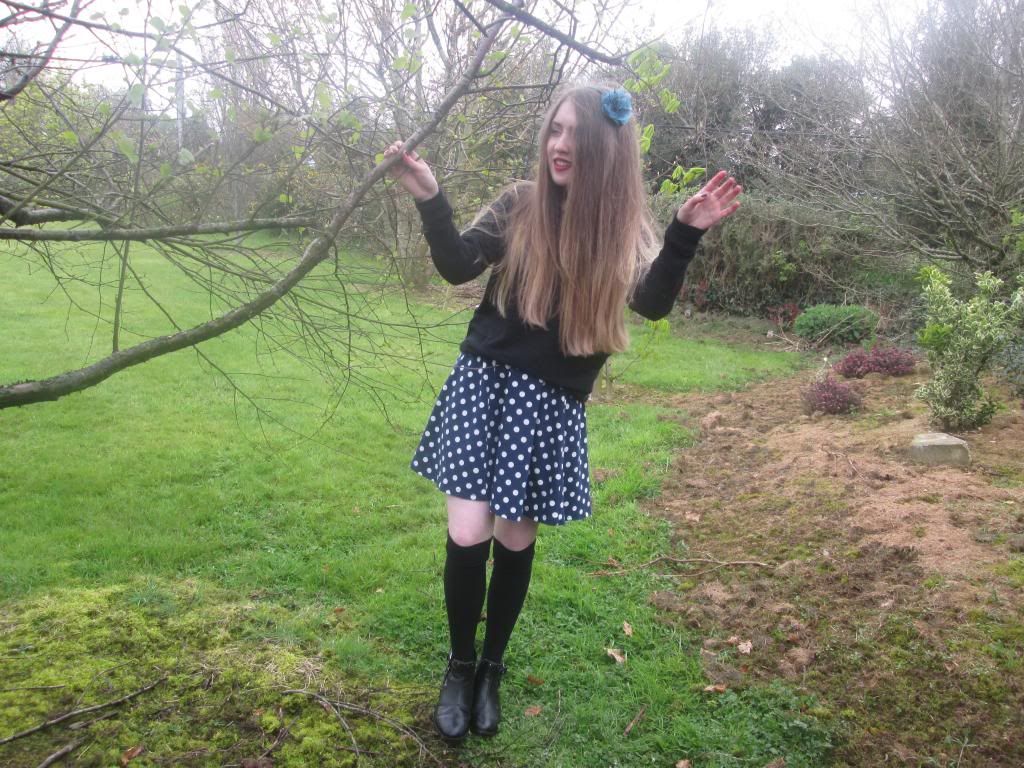 New Look jumper | Penneys skirt | Forever 21 socks | Tesco boots | Choker used to be my mam's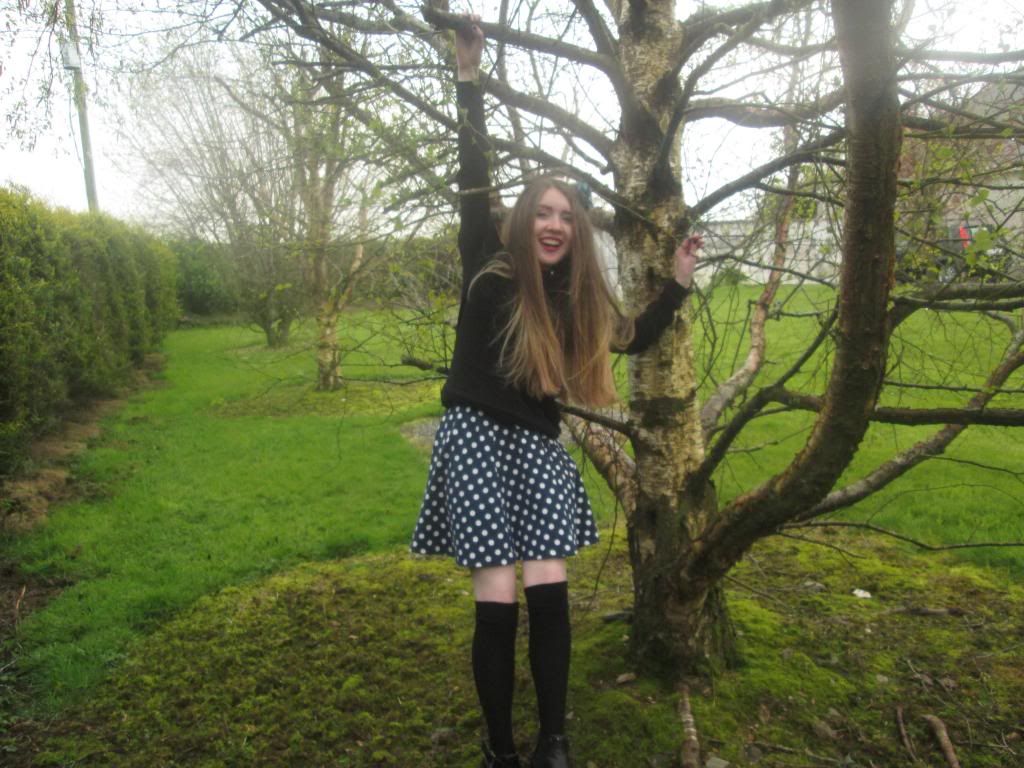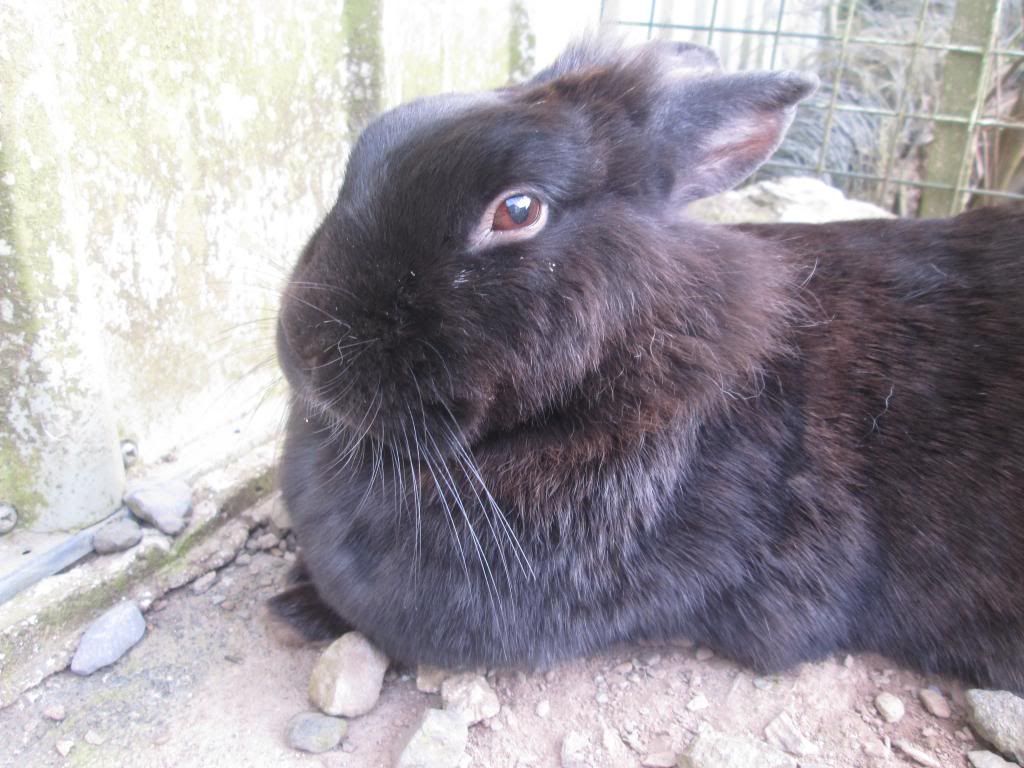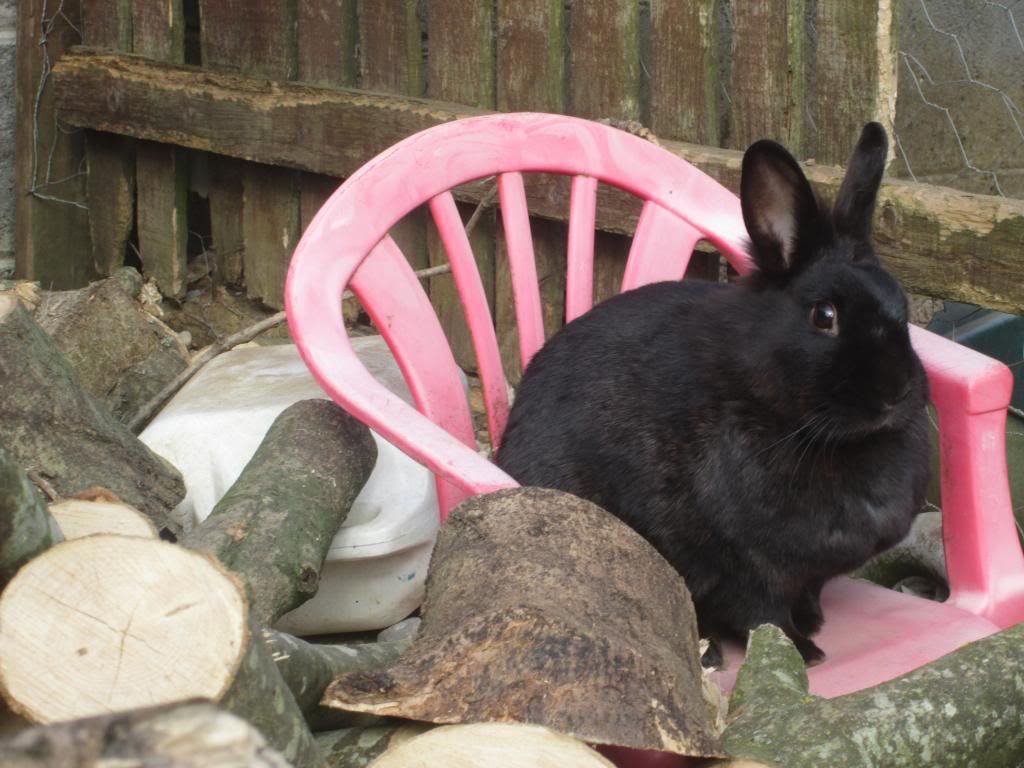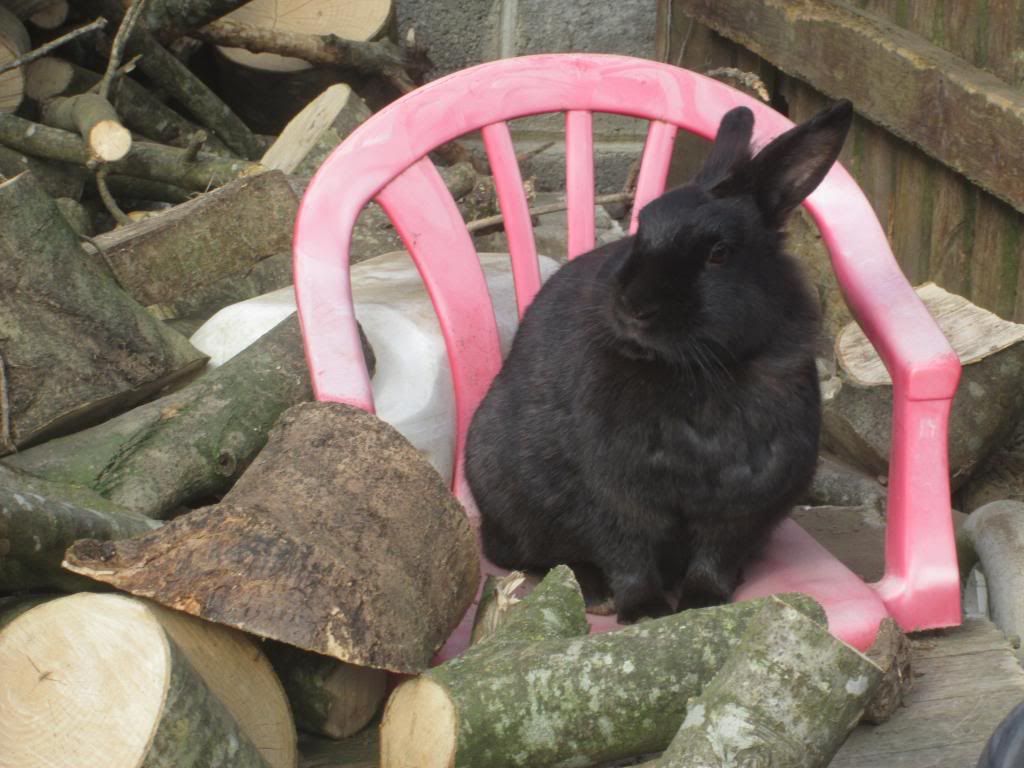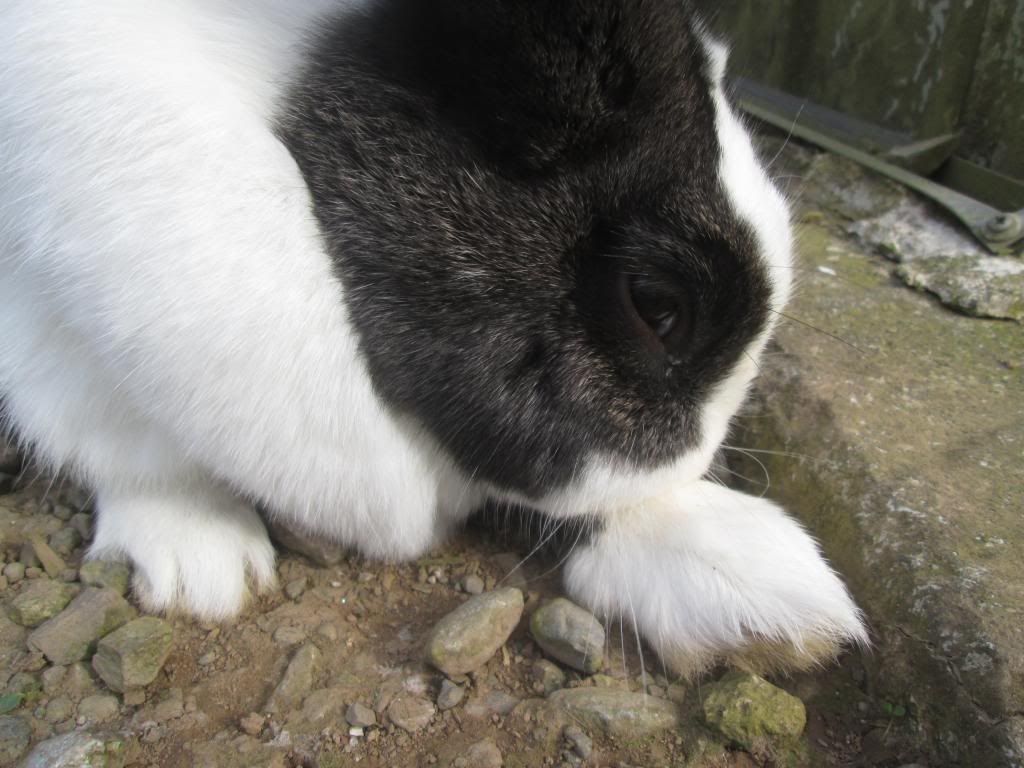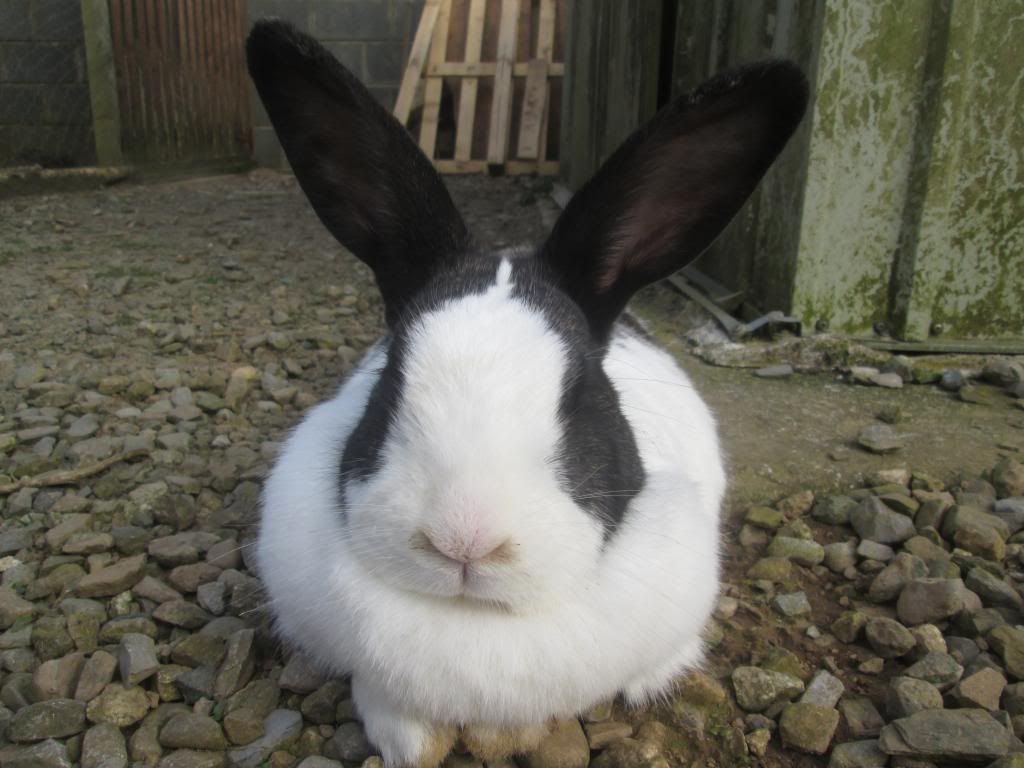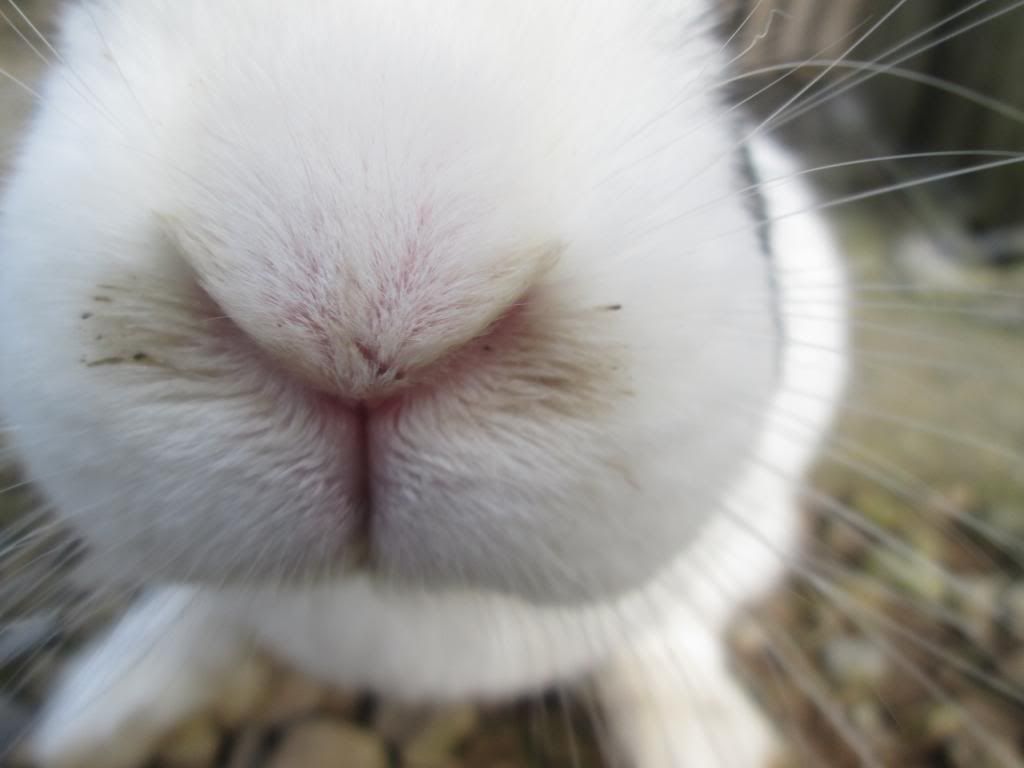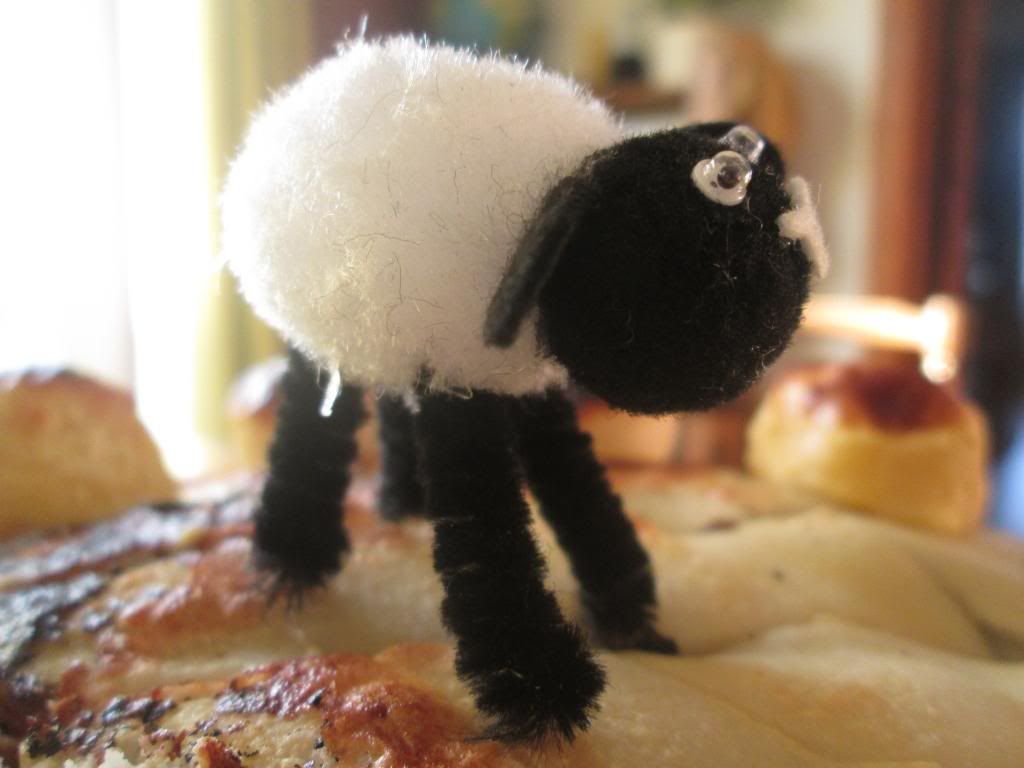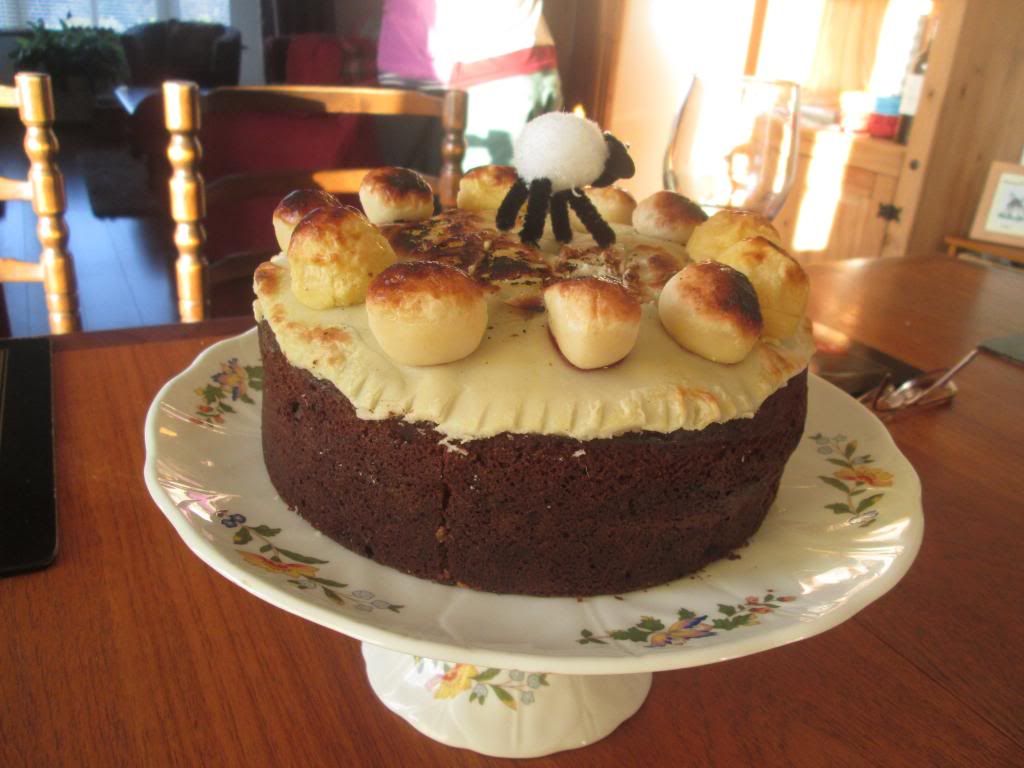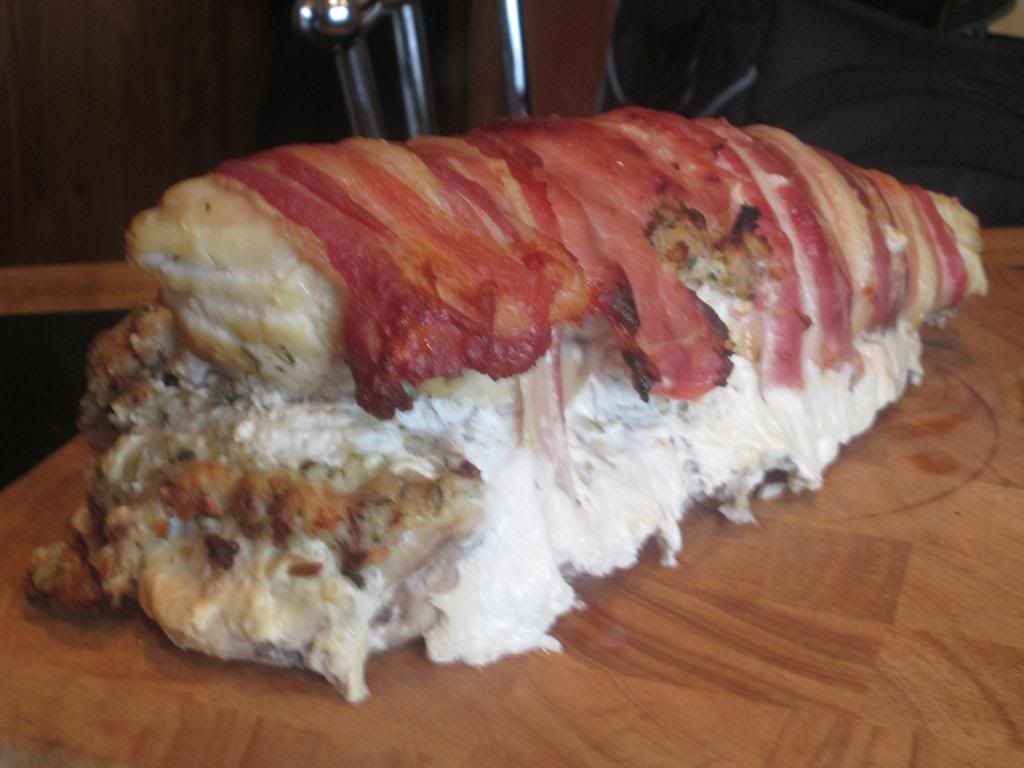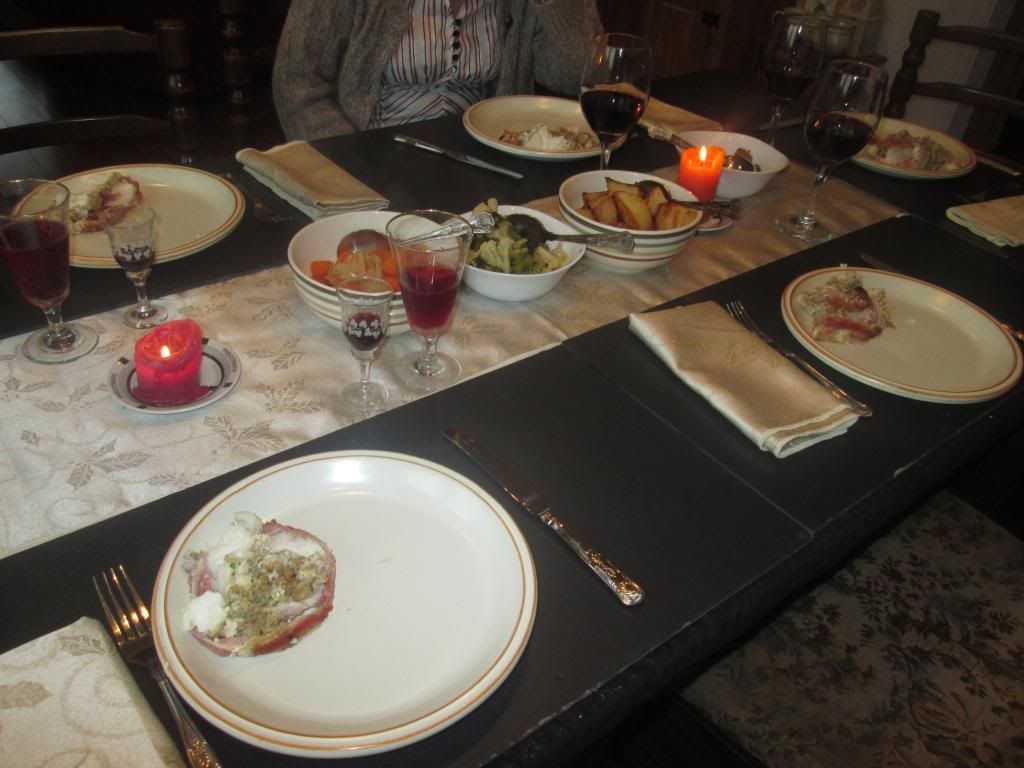 The weather on this Easter Sunday was not as beautiful as yesterday or the previous day ! The sky was a dull mist consistently sweeping rain from left to right - A hood wouldn't even stay up when my family and I went to the seaside ! There we found ourselves eating Pringles in a crowded pub full of holiday makers which is one of our worst nightmares. I of course wore lots of pastel colours today suiting the occasion and I'm just in love with black knee high socks they're so bright for the season and so it my black jumper it reminds me of daisies ! I hope you copped onto the irony.
Yesterday was definitely the warmest day so far this year so I took advantage of the weather and tried to communicate with Plum and Truffle although they weren't very interested ... Truffle has adopted my brother's old go kart as her throne and she just spends her afternoons sitting there shooting anyone who irritates her the "I'm judging you" stare. My dad accidentally dug up where the washing line used to be and within moments, Plum had marked her territory by planting several poos.
On that note I hope you stuff your face with more chocolate than I did,
Grace x