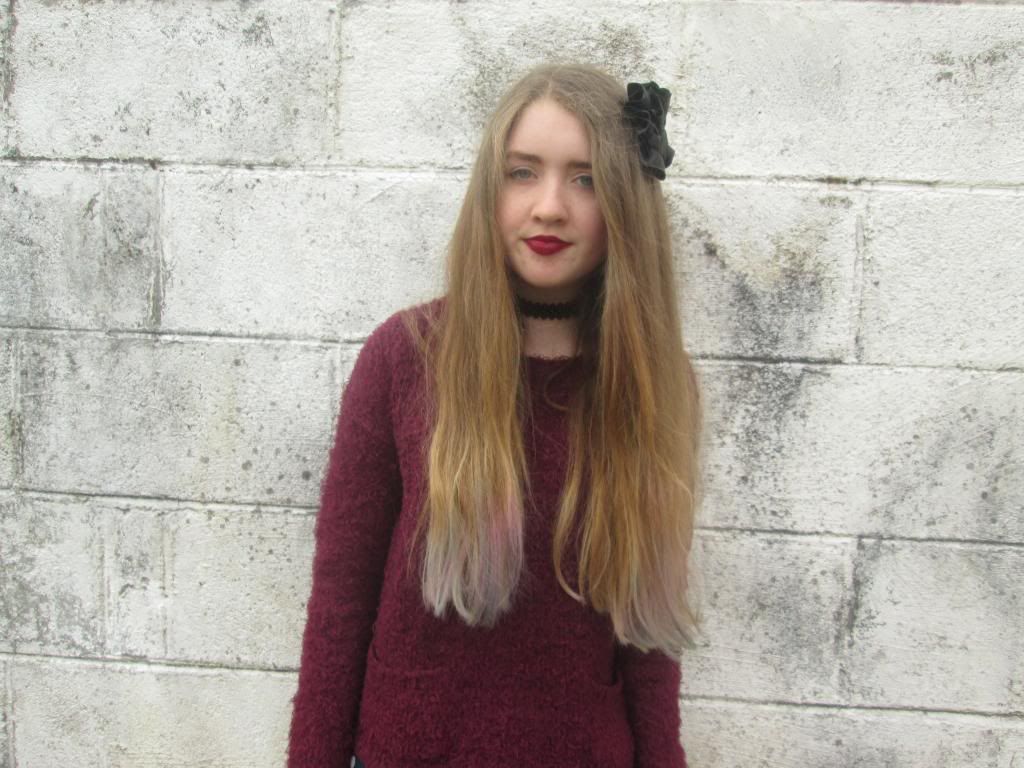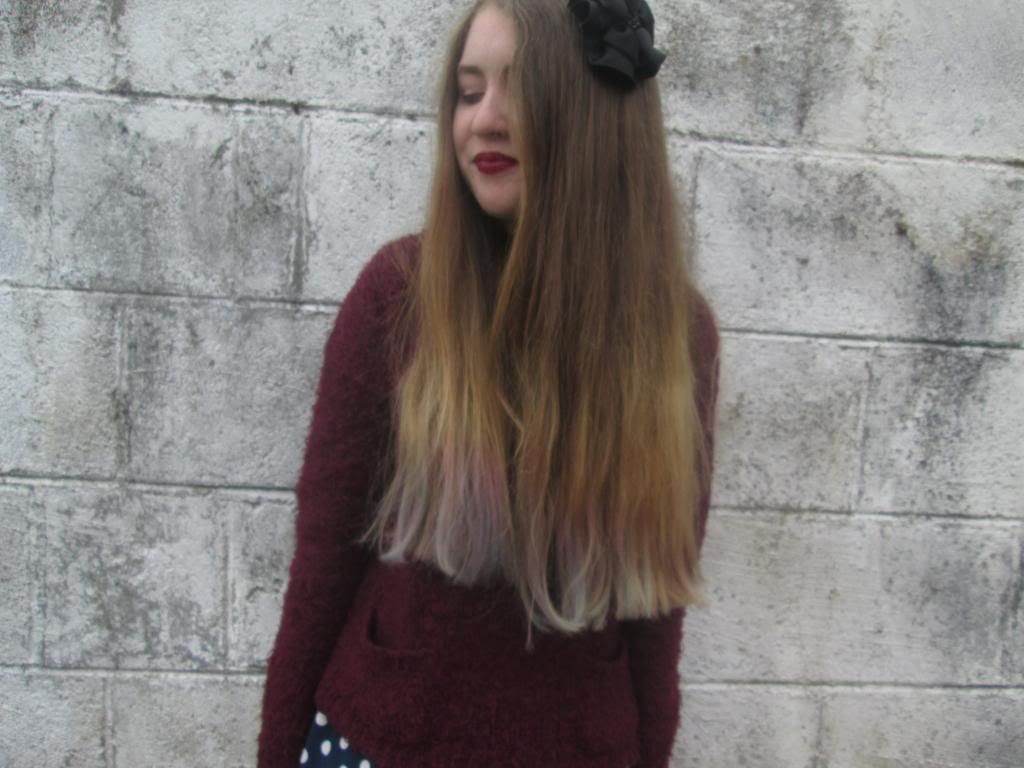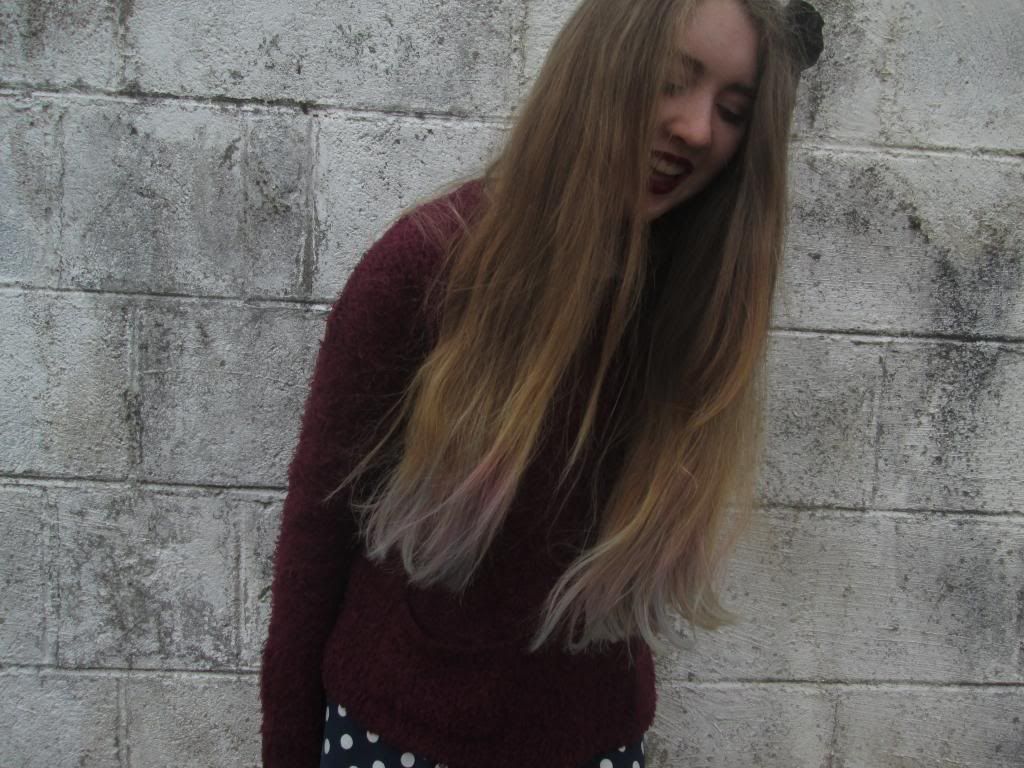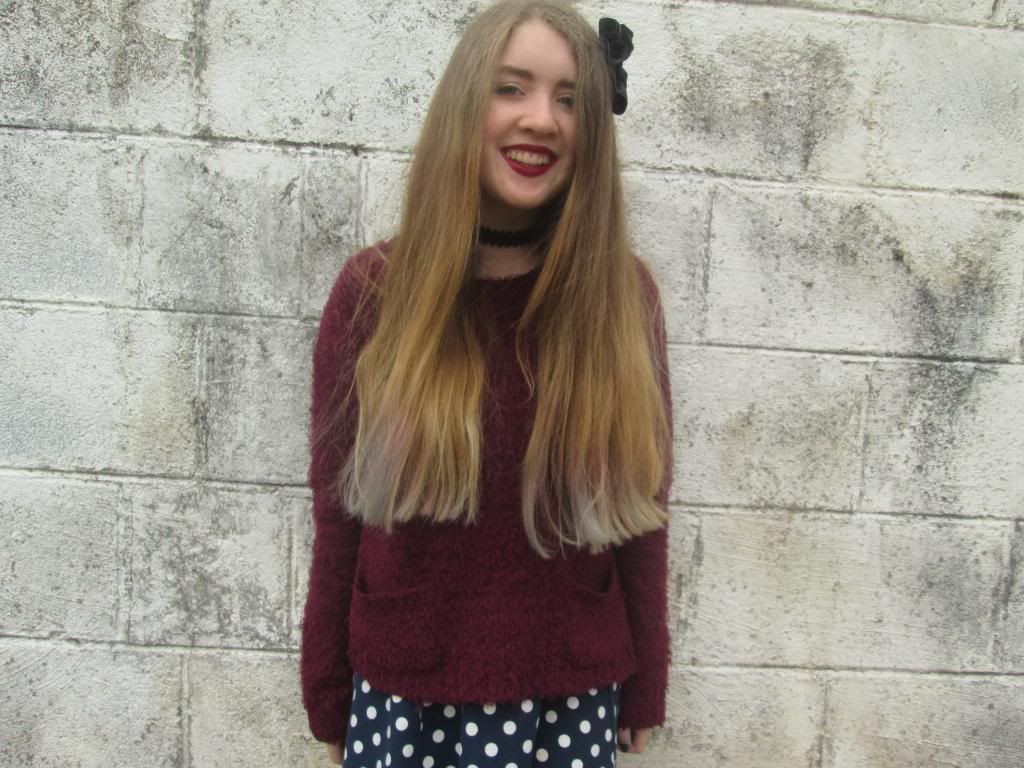 New Look jumper | Penneys skirt | Choker used to be my mam's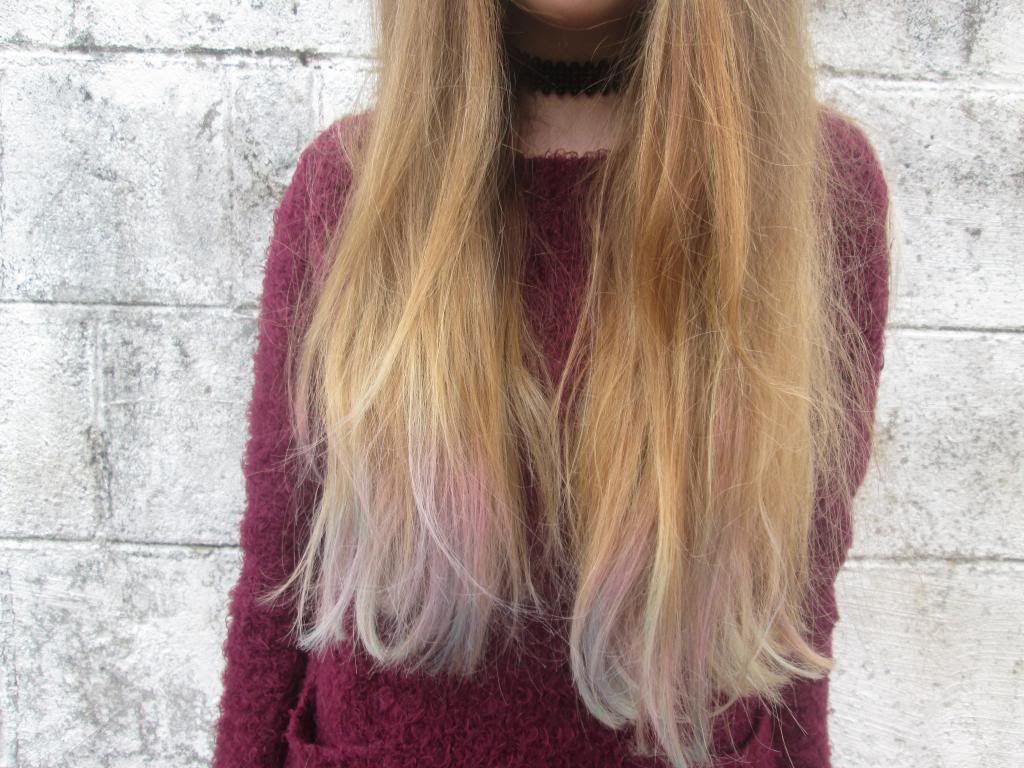 A month ago on St. Patrick's Day, A few of my friends had a vibrant green colour running through many strands of their hair. I asked them how they'd done it since some the colour of my friends' hair is dark brown yet the colour still stuck to it a didn't look lumpy or faded. They said they had dampened their hair first and then applied chalk pastel to it so obviously once I got my Easter Holidays I had to give it a go !
I initially tested this on a few strands on Wednesday evening and then yesterday I unicorn-ified the ends of my hair ! I applied the blue first and then went over areas of the blue and other strands with pink and purple. They came out in pastel colours which is what I was aiming for and I felt like a My Little Pony ! Unfortunately the bleach has soaked up the water by the time I got around to the other colours so at the end of the day, The blue was the only colour that hadn't worn off and was still visible.
I'm still so delighted how it turned out and I felt like a fully fledged unicorn - All I need now is an ice cream cone and some sparkly rhinestones ! These photos were taken yesterday, but today the weather was so warm and sunny with blue skies all round. It's giving me more of an excuse to pretend I'm at Coachella by dressing up in summer gear and my bowler hat whilst listening to music which isn't quite live !
Grace x